World's #1 finishing resource since 1989
No login needed: Chime right in
topic 1180
Setting up a plant for powder coating: what's needed, what's the cost?
1997
Q. Our company is currently looking to expand our operations to include powder coating. Unfortunately we know very little about where to go to purchase equipment or the costs involved in starting up. If there is anyone who can provide us with some information it would be greatly appreciated.
Dave Slator
-Winnipeg, Manitoba, Canada
---
1997
A. SME has a nice introductory 2 day class on powder coat that I would recommend one or more people take before you get involved with buying. You probably will end up hiring a consultant.
James Watts
- Navarre, Florida
---
1997
A. Dear Dave,
I salute you for your interest in powder coating. I specialized in powder myself about 8 years ago. Unfortunately there are few people who can "really" help you decide on the proper equipment for your particular operation. Every equipment manufacturer will tell you what "they" seem to think you need. Truth is they are selling to you and also they may not offer a product that you really need. Even at that, they all say they build the best equipment and believe me there are some very poor manufacturers and the service history of some are terrible if not illegal.
Of course your best bet is to hire a consultant to assist you in every aspect of the system. Again they are hard to find. The price you pay will be saved many times over. The first thing you need to answer to yourself is should the system be built by many different manufacturers or turnkey from one supplier. Only you can answer this. Sometimes and most times you can get better equipment by buying respective equipment from those that specialize in a certain area such as washers or ovens, etc. However if there is a problem after start up, it just seems there is always finger pointing going on. Also with turnkey you get the attention of only one project manager to deal with plus possible price breaks. Aside from these problems, powder itself is very forgiving to work with. Everyone likes powder.
The important thing to remember is to train all your applicators on the proper way to apply powder, maintain the equipment and troubleshoot problems. Powder has a way of its own, but there are no big secrets to powder unless "YOU" don't train. Most of the problems I run into out in the field are very easily fixed and directly related to the applicators' lack of training. You haven't explained what you intend to paint and/or if you have a cleaning system in place. Powder needs good cleaning.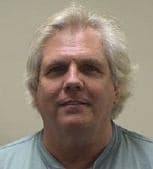 Bob Utech
Benson, Minnesota

A Guide to High Performance Powder Coating
by
Bob Utech
[affil. link to Amazon]
---
1997
Q. Hi Dave, Starting out with small batch jobs will be good way to get your feet wet. I can answer your questions as follows...
1. Nordson is the biggest powder equipment company for sure. The are also probably the most expensive too. Their equipment works very well. I have assisted Nordson with some design work myself. The major advantage of Nordson is their service and reliability. I suspect you will use the Versa-Spray guns? They are very light and easy to handle. If you buy new guns, Nordson will require you to purchase their replacement parts as long as the warranty is in effect. When this runs out you may purchase these replacement parts for a much lower price from companies such as Arizona Parts or PCF. I am buying Nordson equipment for the install I am designing now. Nordson has a great facility in Amherst, Ohio if you ever get the chance to go there. My next guns of choice would be GEMA PG-1 gun and/or maybe the new IONTECH gun. The important thing about guns are...Are they lightweight? Can you put an extension on the gun end? Do they charge the powder well?
2. It doesn't really matter if you have a side draft booth or downdraft. The important feature of a booth is to contain the overspray and collect the waste for disposal in your case.
For a booth to properly contain powder specifically, you will need to have at least 100-110 fpm of air passing through all openings "doors, face opening, conveyor etc". Any less and the powder will not stay in the booth. So you probably will need to buy a face velocity meter. The way to determine what kind of CFM fan you need is to measure all the openings such as ... face opening = 10'x10' = 100' then multiply this by the 110 fpm= 11,000 cfm. This value is the containment air value. Again, Total Air Flow Required to Contain Powder in Booth = Total Openings Area x Average Face Velocity Through Openings. I like to have about 125 cfm.
I don't think you will be able to use the wet style filter system without having to paint every car around. The powders are ground to around 28-44 microns and worse yet, the fines are what is left after you've sprayed your parts. Nordson sells a Versa Spray collection hopper for about $10,500 and is easily adapted to prior installs. This will give you the proper filters for powder plus the pulsing mechanics to clean themselves. No wet paint though.
3. The thing about ovens is ... there is nothing to them. That's why everyone sells them. There is really not much to go wrong in an oven. The important thing about ovens is how many times the air is recirculated. I have bought many ovens and, well, never had any major problems. If I was to mention any companies, I think probably George Koch Sons, Precision Quincy or Dispatch Ovens. If you are batching you may find a used oven to suit your needs.
I hope this has answered your questions. Sometimes I open up more questions than I answer, but Dave, don't worry. I will be here to open up more hahaha! Really, if you need a lot of questions answered, feel free to continue contacting me. I love the paint field and welcome your questions.
Also Dave, I recommend that you purchase A book called POWDERCOATING The Complete Finisher's Handbook by PCI =>

It is REALLY a good book. If you are new to the powder field you will love it. Published by The Powder Coating Institute 2121 Eisenhower Avenue Suite 401, Alexandria, VA
Keep me informed on your project.
Later Dave....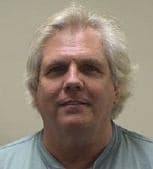 Bob Utech
Benson, Minnesota

A Guide to High Performance Powder Coating
by
Bob Utech
[affil. link to Amazon]
---
2001
A. Dave,
There are so many choices when considering powder coating. There really are only three players when it comes to quality powder coating equipment, ITW-GEMA, Nordson and Wagner. My company is a distributor and systems house for one of them. What you want to do is consider how big you expect your business to grow in the next five years. Start up can be costly, but expanding two years later is even more. So please weigh all your options before putting in a powder line. Also if you currently spay liquid paint you might be able to convert your existing system to powder with little expense.
Chris Sillett
Portland, Oregon
---
---
MDF-Powder coating mini plant
2004
I need to buy an MDF-powder coating setup for small to medium size operation. I need to know the equipment needed, namely the preheating and curing oven(s), the type of powder needed and where to find them.
Jamal Bahormoz
MDF furniture industry - Aden, Yemen
---
---
Need a powder coating and anodizing plant set up
April 5, 2011
Dear sir
Please tell me the procvider of a powder coating and anodizing plant setup process if you can, and tell my also required land, capital, and machinery.
Thanking you
Manish Goyal
- Jaipur, Rajasthan, India
---
---
September 16, 2014
Q. Bob,
I am currently looking into starting a powdercoating business in AZ. Would you say that the two books you have recommended above are still relevant? I noticed they were published quite some time ago, but I also don't think too much has changed. If not, is there anything more current that you would recommend?

Thanks!
Chris Litt
- Scottsdale, Arizona, USA
---
September 2014
A. Hi Chris. You are right that this particular thread is old, started in 1997. It might put Bob on the spot a bit to ask about the best powder coating book, since he wrote one. I've never seen any author on any subject say "this new book is better than mine, read it instead" :-)
But we'll bring the thread back to the hot topics page and see how it goes.
Luck and Regards,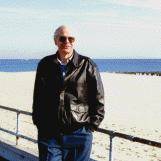 Ted Mooney, P.E.
Striving to live Aloha
finishing.com - Pine Beach, New Jersey
---
September 16, 2014

Touché Ted. Lucky for him I've already ordered his book. However if there are any other good ones to have on hand that might be more current, I'd love to have those pointed out as well. I'm new on here, but have already found this site to be a great resource.
Chris Litt
[returning]
- Scottsdale, Arizona, US
---
September 17, 2014
"A little knowledge is a dangerous thing. There, shallow drafts intoxicate the brain and drinking largely sobers us again"

There is no substitute for experience.
Roger Talbot has written a good book which is, or was, available free on-line.
That would be worth investigating.
If you could describe your intentions as far as product volume, item size, substrate, desired performance parameters, etc.
That would allow us to give you better advice.
Be aware that the USA is a follower, not a leader, in this technology.
Regards,
Bill
William Doherty
Trainer - Newcastle, NSW Australia
---
September 2014
A. Hi. I bought a hard copy of Talbert's "Powder Coating Manual" from CCAI some years ago, and agree with William that it's very good. The on-line version is easy enough to find, available from multiple places, but since I'm not sure it's authorized, or that Roger has agreed that he expects no more royalties, I don't want to post those URLs here.
Perhaps a good resolution, especially in view of your desire to find newer materials, is to tell you that CCAI now offers the brand new 6th Edition of the Powder Coating manual for $65 at https://ccaiweb.site-ym.com/store/ViewProduct.aspx?id=1623162
Luck and Regards,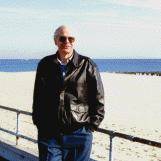 Ted Mooney, P.E.
Striving to live Aloha
finishing.com - Pine Beach, New Jersey
---
October 1, 2014
A. Chris, it's difficult to help you when I don't know your paint background and/or history. There used to be a talk radio host named Bruce Williams who was posed with this question many times and his resounding response was that if you haven't been in the field to learn it, you ought not start a business. I would agree with him. Too many business failures. I write this because if you're depending upon books to make your business successful, it's probably not going to be. I have owned a few businesses and as painful as it was, before I actually started them, I went out and worked for the "other guy" first to learn as much about the business as I could. That way, you're not blindsided by things you never thought about and believe me, things come at you from all directions. That said, there are good books out there. Read the reviews on them and make your choice. They all have there own take on this field and you'll learn different things from different books. Good luck on your paint shop...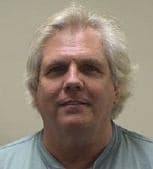 Bob Utech
Benson, Minnesota

A Guide to High Performance Powder Coating
by
Bob Utech
[affil. link to Amazon]
---
---
New Powder Coating plant setup
November 28, 2017
Q. Sir, we are sheet metal fabricator based at Delhi, India. We are planning to setup our own 8-Tank process based powder coating facility. What things to be kept in mind before final decision.
We are planning to have a gas fired oven.
1) Which liner PP/PTFE is more suitable and durable in tanks?
2) For coastal area, which polyester grade powder has more corrosion resistant?
3) How to make complete system RoHS compliant. I know a few points like choosing right passivation chemical (trivalent to hexavalent Cr) and using lead-free powder.
4) What others precautions to be kept in mind before project finalisation?

Best Regards
Prem Mehta
Technical consultant & employee - Faridabad, Haryana, India
---
December 2017
A. Hi cousin Prem.

1. Polypropylene liners and tanks are much less expensive than PTFE. I did a chemical plant design which required a few fluorocarbon tanks, and they cost 10X what PP tanks of the same size cost. Except for very high temperatures or the use of some chemical which I don't foresee, I can't see the need for PTFE.

2. Epoxy powders are more corrosion resistant than polyester, but not resistant to UV. Perhaps an epoxy-polyester hybrid would offer more corrosion resistance than straight polyester ... but generally, the pretreatment has a greater effect on the corrosion resistance than minor differences in powders.

3. As far as I know your plan will result in RoHS-compliant coatings.

4. That question is WAY beyond anything anyone could possibly offer in a public forum response. Unless you have read a half dozen books on the subject and acquired some prior experience in such designs, a consultant experienced in powder coating plant design would probably be a worthwhile investment. Note that in all these years not a single reader ever even attempted to answer Jamal's or Manish's somewhat similar questions:-)
Good luck!
Regards,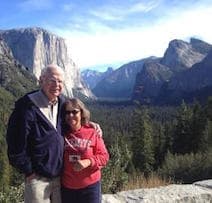 Ted Mooney, P.E. RET
Aloha -- an idea worth spreading
finishing.com - Pine Beach, New Jersey