World's #1 finishing resource since 1989
No login needed: Chime right in
topic 1136
Best metal pretreatment before powder coating?
An ongoing discussion from 1998 through 2016 . . .
1998
Q. My name is Ernie Shores my location is in Somerset, WI
I'm currently on a mission to find the ultimate in metal preparation prior to powder coating I'm sure that there are many finishing shops doing the same.
We are working indirectly with Deere and Company on powder coating over e-coat.
I would like to know what you could add for information on research for the ultimate metal prep. on CRS prior to powder coating. I'm a member of CCA. I hope to hear from you soon. Thank you.
Ernie
Ernie Shores
coatings- Somerset, Wisconsin
---
1998
A. My understanding, Ernie, is that a top quality zinc phosphate with a chromic acid final rinse, from a seven stage system, is still the optimum, and that the principal reasons that some don't use it are cost, concern about chrome on the parts, and about phosphates in the effluent. Using galvannealed sheet metal instead of CRS would add even more corrosion resistance.
I was involved in the refurbishing of the ironwork of Philadelphia's "William Penn" city hall tower. We tried to finish it with what we hope will last 100 years of outdoor exposure with minimal maintenance: tin-zinc plating, electrolytic chromating, and then paint. So, if cost is absolutely no object, plating before painting will help. Few applications can afford it though.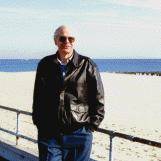 Ted Mooney, P.E.
Striving to live Aloha
finishing.com - Pine Beach, New Jersey
---
1998
A. Dear Ernie,
If you are after the best, you will probably need to use zinc phosphate along with chrome sealer. However since you did not state the end use of the product I will tell you that many shops are using iron phosphate and non-chrome seals with huge success. Powder just seems to stick well with this combination. The combination is ultimately cheaper to use too. The titration schedule is less demanding and the cost for both buying the chemical and the fact you must have a wastewater treatment center would assist your decision. Utilizing a R/O or DI final rinse will also help rinse any contaminants that may reside on the substrate prior to E-coat. Again, your "Ultimate" system would require you to use the prior system. Discuss the specs laid out by the contract to see how long your salt spray needs to be, etc.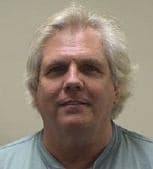 Bob Utech
Benson, Minnesota

A Guide to High Performance Powder Coating
by
Bob Utech
[affil. link to Amazon]
---
---
2003
Q. My wife and I began doing small powdercoating jobs about a year ago. We coat mostly wheels, valve covers, motorcycle frames, etc. We have decided to open a small business with powdercoating as one of our services. My question is this. I need to know what would be the most economical form of pretreatment for the parts. I have heard about using a phosphatizing system for steel but what about aluminum? Since we will only be doing small jobs I cannot afford to spend thousands on pretreatment. Do you have any suggestions on pretreatment and most importantly where can I find the chemicals?
Thanks for your time and comments.
Christopher Heath Daniel
powder coating - Jasper, Alabama
---
2003
A. Hi Christopher,
Metal pretreatment, for the most part, is not a process that can be accomplished effectively by a hobbyist. This is especially true if the parts that you are powder coating have stringent adhesion and corrosion resistance requirements, which means the choice of pretreatment is crucial to the process.
Phosphating is a typical pretreatment for steel and can find success on aluminum substrates, depending on the application. Chromating is the preferred pretreatment process for aluminum.
But that's only the technical aspect. You don't really say whether you have the physical capabilities to install a pretreatment line. Do you have the ability to treat and discharge the potential hazardous waste generated by such processes?
At the end of the day, you may find that installing a pretreatment system is going to be more than you can handle both technically and financially.
George Gorecki
- Naperville, Illinois
---
2003
A. Find a vendor that sells iron phosphate and aluminum chromate in small packages, i.e., 5 gal for the iron and 10 pounds for the chromate. Make up 2 X tank strength solutions of each, then after mechanical cleaning and derusting, and wearing grocery store latex gloves, with a sponge wipe on the iron phosphate on the steel and the aluminum chromate on the aluminum. Do not coat too heavily. If the coating is too heavy then the curing temperature for the powder paint will cause impurities and moisture to blow thru the powder coat and leave voids.Use distilled water from the grocery store to make up the strong solutions. For "wipe on" the chromate should be about 4 oz per gallon (in your case 1 oz per quart !). The iron phosphate should be 2 times the manufacturers formula.

Robert H Probert
Robert H Probert Technical Services

Garner, North Carolina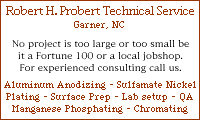 ---
2003
A. The foremost requirement for the powder coating is that the surface should be without any grease or dust . You can use degreasing as the pretreatment for removing any foreign particles. Use tetra or trichlorethelene as the agent. You need to have a degreasing plant.
Jagathees Chandran
- Kuwait
---
2003
A. Dear Christopher Heath Daniel,
The most economical process for aluminium die casted parts is as follows. Degrease the parts to remove oil & foreign particles. Second step is to rinse throughly. Third step is chromate the parts. Fourth step is rinse throughly. Final rinse is most critical. strictly to be done in D.M water. Dry the parts and coat; I am sure You can get better result.
Rakesh Sharma
- Delhi, India
---
---
To minimize search efforts and to offer multiple viewpoints, we combined previously separate threads onto this page. Please forgive any resultant repetition, failures of chronological order, or what may look like readers disrespecting previous responses -- those other responses may not have been on the page at the time :-)
---
---
"One-step" replacements for phosphatizing
2003
Q. I'M USING THE SEVEN CHEMICALS TO CLEAN THE MATERIALS BEFORE COATING THEM.
I WANT TO KNOW IS THERE ANY NEW CHEMICAL FOUND THROUGH WHICH I CAN INCREASE THE PRODUCTIVITY AND ALSO REDUCE TIME AND ALSO INCREASE QUALITY.
THANK YOU VERY MUCH
DILIP ISHWARBHAI PANCHAL
POWDER COATING - BARODA, GUJARAT, INDIA
---
2003
A. Dear Mr. Panchal,
If you are using the seven stage pretreatment, we presume you are using zinc phosphating. Now, if your component contains rust, then this method is necessary.
In case the components are without rust, and the customer does not have a requirement for zinc phosphating, then there are single stage, no-rinse single tank pretreatments in the US and Europe which can do pretreatment in one stage.
However, they have not taken off well in India, primarily due to rust problem.
Regards,
Sandeep Kundra
manufacturers of metal pretreatment chemicals - Bombay, Maharashtra, India
---
2004
Q. Where can I find out more about these one step pretreatments that are used in Europe for rust free mild steel?
Jerry Jaksha
- Rio Rancho, New Mexico
---
October 17, 2009
A. Hi, Jerry. All of the manufacturers of pretreatment chemicals, including Chemetall, have one-step pretreatments in their repertoire. But I've never heard of a dinner being improved by mixing together the wine, soup, entree, and dessert into a single bowl :-)
opinion! And if there's one thing our earth doesn't need, it's cheapening the pretreatment -- saving a pound of phosphate, at the cost of needing to mine, smelt, fabricate, paint, sell, install, and landfill a ton of steel every 2-1/2 years instead of every 25. We're already awash in cheap, wasteful, Chinese garbage; step 1 in sustainability is protecting the steel the best way we know how.
Regards,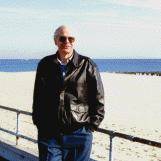 Ted Mooney, P.E.
Striving to live Aloha
finishing.com - Pine Beach, New Jersey
---
---
To minimize search efforts and to offer multiple viewpoints, we combined previously separate threads onto this page. Please forgive any resultant repetition, failures of chronological order, or what may look like readers disrespecting previous responses -- those other responses may not have been on the page at the time :-)
---
---
Powder Coating pretreatment: iron phosphate vs. zinc phosphate
2005
Q. I have a big problem. I run a powder coating and a pre-treatment facility. The process is the CRS (Cold Roll Steel) sheets are first dipped into an 8-process pre-treatment stage. One of the stage is on the phosphating where I obtain an Iron Phosphate instead of our usual zinc phosphate. Can you differentiate to me Iron Phosphate and Zinc Phosphate and what effect it does in terms of powder coating process?
Mike Delos Angeles
Powder Coating - Philippines
---
2005
A. I'm not sure if I'm reading your question right, Mike, and I apologize if I'm reading it wrong. But it seems that you are not talking about a deliberate change from a zinc phosphate process to an iron phosphate process. Rather, it sounds like your zinc phosphate system is not functioning right, and you're talking yourself into calling the finish that it is currently producing an iron phosphate?
Yes, a well designed iron phosphate process can be almost as good as a zinc phosphate process. But a Cadillac which has suffered a blotchy paint job, misfitting upholstery, and a spark plug miss hasn't become "a satisfactory Chevy" :-)
If your pretreatment system is malfunctioning, which it is, it's malfunctioning -- and the process is unsatisfactory.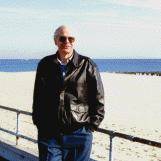 Ted Mooney, P.E.
Striving to live Aloha
finishing.com - Pine Beach, New Jersey
---
2005
Q. You didn't read it wrong. The pre-treatment facility was normally producing zinc phosphate process on the steel sheet. However, due to a change in personnel handling the facility, the soda ash (used to decrease free acid) were apparently over applied resulting to almost zero free acid. Thus iron phosphate instead of zinc phosphate.
Mike Delos Angeles
[returning]
Manufacturing - Manila, Philippines
---
2005
A. When the soda ash was added, most likely the bath was ruined. Most of the zinc and nickel from the bath probably precipitated, leaving only a little zinc and a lot of phosphoric based chemistry behind.

If your chemical rep is capable he can recover this bath, otherwise the most efficient way to recover is to dump it and start over.

Jeff Watson
- Pearland, Texas
---
2005
A. Dear Gentlemen,

From corrosion point of view, there is great difference between zinc phosphate and Iron phosphate, but so far as phosphate as a paint base is concerned, the Iron also serves well except in aggressive environment. You can control the situation in your zinc phosphate bath by maintaining FA, just do not allow FA go down if you want to have proper coating on CRC.
Navin Maheshwari
META KEM - India
---
---
2005
Q. I have a question, it's regarding my pre-treatment again.
My pre-treatment has an 8-stage process and the last one was rinsing using a De-ionized water. The problem is my DI water has a ph-level between 10-11 which should normally be within the range of 7. The result is quite pretty ok except that the body is not too clean. The black-bluish color inherent to a good phosphated body is not too visible but passable. What effect would the DI pH level have to my steel metals? Would it affect its length of resistance to corrosion?
Mike Delos Angeles
[returning]
- Manila, Philippines
---
A. Hi again, Mike. I think you're asking almost the right question, but not quite ...
Please don't try to predict what deleterious effects will result from operating out of spec; it's just not a good way to proceed. Rather, try to determine if the DI system is operating correctly or incorrectly. It's possible that nothing is wrong because if the water is highly de-ionized you can't measure the pH accurately and it's pretty much meaningless: if you don't have any ions, you don't have any pH :-)
So there is not necessarily anything wrong, but there may be. Can you measure the conductivity of the water to determine whether it actually has an excess of OH ions in it? Good luck.
Regards,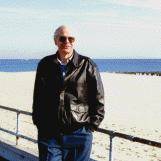 Ted Mooney, P.E.
Striving to live Aloha
finishing.com - Pine Beach, New Jersey
---
---
2006
Q. Sir,

Please tell me the detail latest process for Powder Coating Pretreatment Process for M.S. sheet.(thickness 0.5 to 1.5 mm). And please tell me the frequently appeared causes for rejection (Troubleshooting) and remedies.

Thanking you,
HRISHIKESH TA
LIGHTING - MUMBAI, MAHARASTRA, INDIA
---
2006
A. Hi, Hrishikesh. You may need to retain a consultant for this pretreatment, or align yourself with a proprietary supplier who will help you, or at least get hold of a book or two on pretreatment such as Samuel Spring's "Preparation of Metal for Painting" [affil. link to book on Amazon or "Phosphating of Metals" [affil. link to book on Amazon, ... on AbeBooks -->] by Werner Rauch.
There are numerous approaches to pretreatment ranging from one-step to iron phosphate to zinc phosphate to proprietary modified phosphates, possibly preceded by galvannealing or zinc plating, and/or electropriming -- and each of these has numerous variations. Unfortunately there is no way to say which is most appropriate for your situation without a detailed study.
But if you wish to provide full details of your parts, the application, and the defects you are seeing, we can probably address some of the specifics of your particular case. Good luck.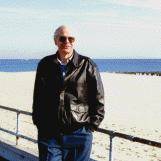 Ted Mooney, P.E.
Striving to live Aloha
finishing.com - Pine Beach, New Jersey
----
Ed. note: Please see letter 45662 for newer entries on this subject.