World's #1 finishing resource since 1989
No login needed: Chime right in
topic 10800
Stripping paint from brick
A discussion started in 2001
Your Q. or A. will restore it to "Current Topics"
2001
Q. I am curious what is the best way and the best tools and materials to strip paint off of brick. We are buying a home, where the previous owners have painted the brick fireplace white.
Brian D
[last name deleted for privacy by Editor]
- Knoxville, Tennessee
---
2001
A. We ran into the same problem. Hardware/paint store will have paint stripper. Put down some plastic on your floor, get a bristle brush and scrub like hell. If you are working on an old house where the floor is coming out you can also powerwash it off.
Harry D
[last name deleted for privacy by Editor]
- Eureka, Missouri
---
2001
Q. I have the same project of trying to remove heavy white paint from my fireplace brick, except that the brick on my fireplace has very thin groves cut into the brick, maybe a sixteenth inch wide each. The paint has fully penetrated the grooves. I sort of doubt I can ever get this fully removed. I tested two bricks and after three applications of stripper and wire brushing each application, there is still paint inside the grooves. Is there any alternative? How about sand blasting? I'd even consider grinding the grooves smooth, though I doubt I'd ever get the thing flat. I have also thought about taking my belt sander to the bricks with a coarse paper. I'd like to stick with the stripper though, if I can make it work. Any suggestions?
Ralph V
[last name deleted for privacy by Editor]
- Seal Beach, California
---
2003
A. Napier's 'Removall' is particularly effective at stripping paint from brick; it's non MC based too, so it's safe to use.
Peter C
[last name deleted for privacy by Editor]
- Victoria, BC, Canada
----
Ed. note, Feb. 2011: Sorry, Napier and Removall appear to no longer exist.
---
2003
Q. I have stripped a lot of the paint off, but now there is a white film on the bricks or granite I'm not sure. How can I get this white film of this surface? It is somewhat smooth that's why I think it might be granite.
Anita D
[last name deleted for privacy by Editor]
- Parma, Ohio
---
2005
A. For stripping white paint from any thing use the strongest or you will get the white film afterwards. The white is paint that is in the pores of the brick or whatever you are stripping...I use MARINE STRIPPER the strongest available.
Go to a boating supply store and you can find this product there, be careful, it's very strong and ventilate well and use Rubber Gloves [affil. link to info/product on Amazon] that are recommended.
Bill C
[last name deleted for privacy by Editor]
home improvements - Greenwich, New York
----
Ed. note: Gloves, yes. Excellent ventilation, yes. But please don't forget the goggles [affil. link to info/product on Amazon]! Letter 15743 includes a number of other approaches to removing brick from paint. The search engine will find several other threads on the same subject. Good luck.
---
2006
Q. I had the exterior trim of my house paint with Sherwin Williams gloss paint. The grandkids got some of the paint on the brick part. Some of it will peel but some won't. What do you recommend to get it off? The color is a teal green. I love the color on the trim but not on the brick.

I have another question, my deck was painted with an oil base paint (for decks) but a primer was not put on before the first coat was put on(13 years ago). It has been painted at least 4 times but each time the chipping and peeling gets worse. I painted it about 3 years ago because it was chipping & peeling so badly and now it is peeling and chipping again. I tried stripper on it and it got some off but not all of it. What do you recommend to do before I paint again?

Thanks for your help in advance.
Carolyn Chanslor
homeowner - Ponca City, Oklahoma
---
2006
Q. The entire house is brick, but they painted it! YUCK! I am interested in buying a home that has a beautiful brick exterior that the current home owner painted YELLOW. Paint stripper is not a solution because the home is just too large. Is it possible to power wash the paint off? If so, I'm sure the entire neighborhood will be covered in yellow paint. Any suggestions to contain the mess?
Mark Douglas
house flipper - Houston, Texas
---
2006
A. This is, as you note, a huge job, and tastes change over the years. Maybe paint it white :-)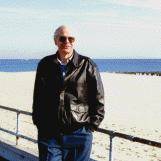 Ted Mooney, P.E.
Striving to live Aloha
finishing.com - Pine Beach, New Jersey
---
2007
Q. We spilled blue paint on our brick fire place. I tried paint thinner and it just doesn't seem to budge. Is there anything else I can use to remove the paint?
Devon Kennedy
hobbyist - Virginia Beach, Virginia
---
2007
Q. I've just bought an old barn and converting it into 3 houses. the previous owners painted the whole building white, thick white paint. we have been chiseling away the paint but it is very draining and takes forever, I know you can use a blaster after half the paints off. just wondering if you have any other suggestions..thanks
Jo-Ann Weir
property developer - Scotland
---
2007
A. About the only product that I have used that is successful at stripping paint from brick is Diedrich 505. It's nasty though. It's a heavy bodied paste stripper that needs to be applied and left for 12-24 hours and then powerwashed. It works though.
Bob Rupe
- Richmond Virginia
----
Ed. note March 2020: According to the material safety data sheet, Diedrich 505 contains methylene chloride. We've had to remove many broken links & references to products from this page over the years because methylene chloride based products are largely unavailable anymore (there are none on Amazon anymore, for example), as they are quite toxic and hazardous. Be careful!
---
2007
A. The best thing for cleaning brick is Muriatic Acid [affil. link to info/product on Amazon] . it is very nasty stuff and can burn badly, but it will clean brick to a shine. it will eat the surface layer of brick clean off, as well as the mortar.... be careful, and use all proper safety equipment!
Benjamin Billick
- Montreal, Quebec
---
July 8, 2008
Q. My husband and I are trying to strip 2 layers of paint from our fireplace. we want to convert it to a wood burning fire place.

I have read about Soygel [affil. link to info/product at Rockler] and Peel Away [affil. link to info/product on Amazon], but my question is, do these solvents leave residue that can potentially be released from the brick when the fireplace is in use?

Any input would be greatly appreciated.
Amanda Allison
- Fort Worth, Texas
---
July 22, 2008
A. I've recently begun the same project, quite by accident! I was stripping wood on a nearby window and warmed the paint on our fireplace enough that it started peeling away. Our house is 100+ years old and there are at least 5 layers of paint (make sure you check for lead-based paint). I'm having pretty good luck using a paint melting gun. I've put it on "low" but on the highest heat. The next thing I'll do is use marine stripper (I have Zipstrip and Strypeeze), but I think I'll have to wait until the heat of summer is over so I can properly ventilate.

While removing the paint, I'm using a semi-firm scraper and it seems to work best when I apply good pressure and move in downward strokes.

The good news is that I think the fireplace is going to be beautiful-- underneath the mantle is what almost looks like a crown molding that's actually made of brick. The base of the fireplace has the same thing.

There is certainly no easy way to do this, but I think the payoff is going to be worth the time. Good luck!
Becky Rabick
- Council Bluffs, Iowa
---
October 14, 2008
Q. so what do you do when you have it stripped and it looks terrible?
Sarah Marshall
hair studio - Robesonia, Pennsylvania
---
January 14, 2009
A. APPLY PAINT STRIPPER ( most any kind will do ) AND LET IT COMPLETELY DRY. THIS MAY TAKE AT LEAST 24 HOURS. THEN SAND THE BRICK WITH COARSE sandpaper. I REALLY RECOMMEND USING A SANDER . I USED THIS METHOD ON MY FIREPLACE, AND I WAS DEALING WITH A PAINT JOB FROM HELL ! I WAS AMAZED HOW EASY THE PAINT WAS SANDED OFF.
JOHN SMITH
- SAN FRANCISCO, California
---
September 7, 2009
A. I had to really experiment with getting paint off of the bricks on my fireplace. However the best method that I've found is to put on your paint stripper and let it set for a couple hours. Then while it looks like its working use a rag and paint thinner. You should be able to wipe some away and use a scraper on the rest followed by the rag some more. The grooves where the mortar and/or any crevices will give ya the most grief.
Jordy bathon
- Ontario, California
---
March 7, 2010
Q. If you were to hypothetically heat up by way of a propane torch and remove several layers of paint on a wall would the fumes be seriously damaging?
Sally Walker
- Waco, Texas
---
March 9, 2010
A. Hi, Sally. The devil is in the details, so when you say "hypothetically", it renders the question difficult :-(
But in general I would not want to inhale vaporized paint. It could be lead based, it could have cadmium or chromium as a coloring agent, etc.
I remember house painters doing this outside, years ago, but I wouldn't do it inside myself. Just a personal opinion.
Regards,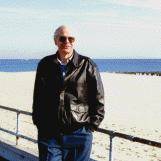 Ted Mooney, P.E.
Striving to live Aloha
finishing.com - Pine Beach, New Jersey
---
October 1, 2010
A. I am renovating a 50 year old brick building, most of which has been painted. So I have tried everything. The sandblaster came in and did a sample which just tore up the brick. I still wince each time I look at it.

I opted not to use a high VOC stripper so as not to make my guys sick. I bought 15 five gallon buckets of Smart Strip from a High School that had some left over. It's expensive, over $200 for five gallons. I was able to get it for less, but that was luck. Five gallons, however, goes pretty far, I stripped a wall about 50 feet long and 12 feet high using 4 buckets. But it does not get everything off, paint remained in the cement and the brick was discolored for having been painted. So we hit it with a power washer and it took care of the problem. So that is how you do it. It is very time consuming as you have to do 3 passes with the Smart Strip, about one per coat, but I figured 50 year old brick was worth it. -Joe
Joe Nuzzolo
- Los Angeles, California
---
December 10, 2010
Q. Is Smart Strip any better than Peel Away 1? I ask because Smart Strip 1 Gallon supposedly covers about 50 sq. ft. where Peel Away 1 covers about 20 sq. ft. per gallon. I put on Peel Away 1 on my brick fireplace but it wasn't enough to cover the entire area. 12 hours later I removed the peel away and it removed down to the brick on about 35% of the area. The rest only stripped down to the base coat which was some sort of gray primer. Did I not leave it on long enough or maybe Smart Strip will work better?
Chris Regacho
- Lawrenceville, Georgia USA
----
Ed. note: We posted your inquiry, Chris, but it may be only temporary. Comparing brands seems to rarely work with the semi-anonymity of the internet, which often results in people who have vested interests in one product or the other posing as disinterested users, while posting flowery sales spiels :-)

---
February 14, 2011
Q. We are putting an offer on a home and the previous owners painted the stone around the fireplace white and the brick above it what looks like a light peach and want to strip it down to the original.....same thoughts?
Debi Mitchell
- Ipswich, Massachusetts USA
---
February 17, 2011
A. If you have someone with a portable soda blaster in your area, you may want to give them a call. They are listed in the yellow pages under "media blasting" or "graffiti removal". It is very effective and environmentally friendly. Should not harm the brick. Uses baking soda.
David Kay
- Starkville, Mississippi
---
May 26, 2011
A. David,

I was about to inform the forum of that media (soda). I just had my fireplace soda blasted and it looks great. I have a picture here: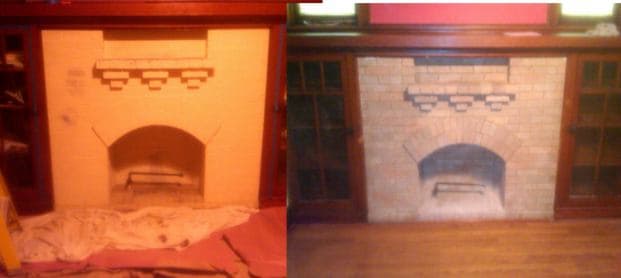 A. Johnson
- Chicago, Illinois, USA
---
April 13, 2012
Q. I've spilt Behr kitchen/bath paint on the steps of my home in Virginia. How do I get it off. I don't have a sand blaster or power washer.
jon doherty
- lynchburg, Virginia, usa
---
February 11, 2013
Q. Hi
The house is 100 years old. It is painted in white and underneath is yellow bricks. I would like to remove paint from the bricks. How do I remove thick paint from the brick without damaging the brick and brickwork.
Ron
Ron Smith
- London
----
Ed. note: Folks, human nature is such that if someone took the time to answer a question and you ask the same question again, they'll ignore you. Please keep the discussion going by acknowledging previous answers and trying your best to frame your follow-up questions in terms of them. Thanks!