Where the world gathers for
plating, anodizing, & finishing Q&As since 1989
Which stainless steels are Magnetic
-----
<- Ed. note: No abstract
questions please!
Please tell us YOUR
situation. What? Huh?
Is M 340 stainless magnetic?
Irv Kaage
CEO - Arlington Heights, Illinois
June 14, 2022
---
A. Hi Irv. I believe that M340 is a nickel-free martinsitic stainless steel, which therefore would be magnetic.
Luck & Regards,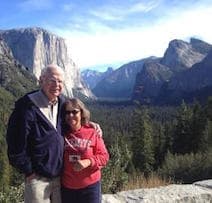 Ted Mooney
, P.E. RET
Striving to live Aloha
finishing.com - Pine Beach, New Jersey
---
A. Hi Irv,

M340 is magnetic as it is a non-austenitic steel. Ferritic and martensitic are ferromagnetic. If you really need non-magnetic steels you must only rely on austenitic, and 316/316L is the most widely used one for this.

Hope you get what you want.

Best wishes,
Daniel Alejandro Montañes
Quality Manager - Cañuelas, Buenos Aires, Argentina
---
---
---
Closely related historical posts, oldest first ...
Q. I always thought that stainless steel wasn't magnetic. My friend told me the other day that it was, so we tested all different kinds of metals, with a magnet, to find out. Some were and some weren't magnetic. How many types of stainless do they have? Which ones are magnetic?
Jace Duncan
- Ruston, Louisiana
2001
---
A. Hello Jace!
For stainless steels, it depends on the structure- the pattern of atomic arrangement. Body centered cubic (ferritic 400 series) and body centered tetragonal (martensitic 400 series, PH grades) are ferromagnetic, meaning they are attracted to a magnet. Face centered cubic (200 and 300 series) are USUALLY not ferromagnetic, and aren't attracted. One of the caveats is that cold working, like the kind necessary to get 302 sheet really flat and smooth will cause the FCC structure to go to BCT, and will make it ferromagnetic. Hence some stainless steel appliances are magnetic, some aren't.
By the way, the American Iron and Steel Institute, who first came up with the numbering system I've mentioned, recognizes over 80 different grades of stainless steel. Go to the Nickel Development Institute at nidi.org and have them mail you a copy of publication 9014 if you really want to know about stainless steel.
Enjoy!


Lee Gearhart
metallurgist - E. Aurora, New York


---
Q. Hi,
I am not sure what is going on, but maybe someone knowledgeable will be able to help.
The problem is that I have a SIGG bottle (canteen), stainless steel, 18/8 -the top and some middle part is being attracted by my strong neodymium magnet, but the lower half of the bottle and the bottom itself is not, at all! The same thing happens to a 'HomePresence' 18/10 stainless steel desk mug -- but this one is not being attracted at all on any sides.

Why would company differ ore composition or there is something else I should know?
Thank you,
Alex
Alex Tralofign
student - Wisconsin
September 9, 2009
---
September 10, 2009
Hi, Alex. We appended your question to a thread which we think already answers it. Please let us know if the answer is not clear.
Regards,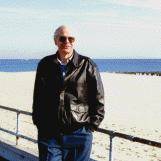 Ted Mooney
, P.E.
Striving to live Aloha
finishing.com - Pine Beach, New Jersey