Live! From beautiful Pine Beach New Jersey: Welcome to the world's most popular metal finishing website
topic 10620
Thrust bearing polishing in tumbling machine
Q. We have a washer for thrust (ball) bearing of size 60 mm dia, thickness 5 mm, inner hole 30 mm. Our washer is case hardened at hardness of 60. We want to polish its surface at all sides (edges) as bright polish, without any coating or electroplating. Now we are polishing it in a tumbler machine locally made. The surface is near to light polish but not giving us bright shine polish. Our machine dimensions: a tub of 2/3 radius of 18", vibrating at 2800 rpm, motor of 1 hp, 3 phase. We fix the motor below the tub & tub is fixed by a frame with 6 springs, and using sand as media. It revolves 1/5 rpm & twist very low. Is it the right processing or not? If any other solution please tell us about that. How can we solve our problem?
Thanks to you,
Shan-ul-Haq
- Lahore, Punjab, Pakistan
---
A. I am not familiar with a tumbler machine, unless you are talking about a barrel tumbler. However, 2800 RPM's is way to fast for a barrel system. As a point of reference, vibratory is faster, but we process all bearing type parts in centrifugal systems . See answer #10618. You did not mention anything about material or RMS. I assume you are talking about carbon steel. To get a bright finish can be different from a smooth surface finish; therefore, you may need at least a 2 step operation. Then again, this part may lend itself to a one step chemically accelerated process using porcelain media.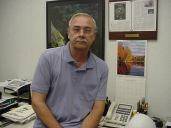 AF Kenton
Hatboro, Pennsylvania
---
A. Hi. I'm having trouble understanding what kind of locally built machine this is as well. It sounds to me like it is a vibratory finisher (because of the 6 springs), but is inclined at an angle rather than being horizontal, and it rotates very slowly as well as vibrating.
In any case, I agree with Mr. Kenton that the main problem is probably the expectation of being able to get from rough to highly polished in a single step with a single media. An analogy is that you theoretically could excavate the foundation for a skyscraper with a teaspoon but it would take eternity: when trying to mechanically finish all the way to a polished surface you can't start with fine polishing abrasive but must use a series of steps, certainly 2 or more.
Regards,
Ted Mooney, P.E.
finishing.com
Pine Beach, New Jersey
---
---
Carbon steel media burnishing
August 16, 2018
Q. Howdy~! I'm tumbling some small parts with carbon steel burnishing media, was looking at an aqueous compound process that won't corrode the media or the parts, was thinking alkaline, like TSP or if acidic, phosphoric acid to prevent rust. Any thoughts on aqueous compounds for carbon steel media? I'm running it dry at the moment and it's not getting the results I was hoping for.
Jeff Swayze
Sole proprietor - Kelowna BC Canada
---
August 27, 2018
A. You definitely need a liquid compound with steel media if nothing else than to flush contaminates.Then make sure you use a product with a good inhibitor for both the parts and the media. Lastly, make sure you store media after using inhibitor or store in inhibitor.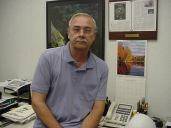 AF Kenton
Hatboro, Pennsylvania


If you have a question in mind which seems off topic, please Search the Site