topic 10618
What is a vibratory finishing machine?
Q. I don't know about a vibratory machine in Pakistan. Nobody tell us about it. Any person in this world can tell us about vibratory machine? How we can make it ourselves? We are looking for your best reply.
Thanks
Waheed
[last name deleted for privacy by Editor]
- Lahore, Pakistan
---
A. Your question involves an explanation rather than just answering a question. There are 3 generations or technologies of mass finishing equipment.
1 is the barrel system,
2 is vibratory, and
3 is centrifugal.
Each technology improves finishing time by about a factor of 10 over the previous system.That means that vibratory produces about 8 g's and centrifugal about 25-30 g's of energy force. Each system has advantages and disadvantages. Vibratory works by the principle of a spinning eccentric weight attached to the work chamber either a direct motor mount or a drive mechanism to spin weights only. Because we make smaller vibratory units, I prefer not to answer how these are made. However, if additional information is requested, we will try to accommodate.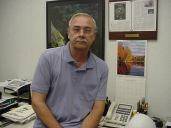 AF Kenton
Hatboro, Pennsylvania
---
A. You could get all the info on Vibratory machines in ASTM hand book Volume # 5. =>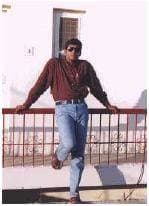 Vasudevan Swaminathan
- Chennai, Tamil Nadu, INDIA
---
---
July 28, 2012
Q. Dear Forum Readers,

Can you please suggest some media or chemical which I could use in Vibrating barrel to achieve mirror finish and Ra value between 0.03-0.05 microns on rollers. Currently we process rollers in tumbling barrel with polishing powder and this process takes about 10-12 hours. Even so we cannot process rollers with diameter 10 mm and more cause it causes dent marks.
Gaurav Gadani
- Gujarat, India
---
August 1, 2012
A. 1. You didn't mention if you are running a wet or dry process. 2. Therefore if you are familiar with one, I suggest staying with that process. Also media recommendation can be modified. I rather wait for more info than to make suggestion.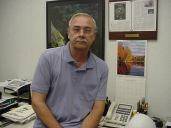 AF Kenton
Hatboro, Pennsylvania
---
August 3, 2012
Q. We do use wet polishing. Soda water and dolomite powder. and We currently use centerless super finishing machine on rollers above 10 mm diameter as it causes heavy dent marks. Any suggestions would be greatly appreciated.
Gaurav Gadani
- Gujarat, India
---
August 6, 2012
A. If you are using a vibrating barrel system, I suggest you turn off the vibration and slow the machine down to about 12-15 RPM. Stainless steel or porcelain ball media would produce better results, but you need a chemical compound with good lubricity and I prefer a pH of about 4. Try this and if you are not happy with the results we can try a dry process.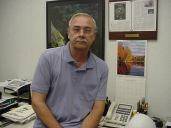 AF Kenton
Hatboro, Pennsylvania
---
Stuff requred for hinge polishing in vibrator
July 23, 2015
Q. sir/madam
I am a hinges manufacturer. I want to know how to polish "hinges" in the vibrator, and chemical used to do so, and stuff required -- like do I need steel balls or ceramic, and please tell me size also.
Gourav Goyal
door fitting items manufecturer - malerkotla,Punjab,India
---
July 2015
? Hi Gourav. May we assume that all of your hinges are made of plain low carbon steel? And that all are typical of the type and size that would be found on interior doors in a house? And that the parts are unassembled, but are the two halves of a hinge and the pins? Thanks.
Regards,
Ted Mooney, P.E. RET
finishing.com
Pine Beach, New Jersey
Striving to live "Aloha"
---
August 4, 2015
A. Ted and I are still out in the dark. Still not enough info to give you a good answer. If your parts do not need deburring then you want to use a media without an abrasive. Dolomite is abrasive. Size of the media is determined by geometry of part; however, the larger the size of the media that will get into all of the areas that have to be worked the faster or shorter the processing time.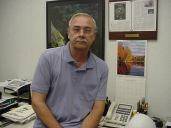 AF Kenton
Hatboro, Pennsylvania


This public forum has 60,000 threads. If you have a question in mind which seems off topic to this thread, you might prefer to Search the Site