Where the world gathers for
plating, anodizing, & finishing Q&As since 1989
"History of electroplating sterling jewelry with rhodium"
-----
2001
Q. I have a piece of sterling jewelry that I believe has been electroplated with rhodium. It is very white looking, just like platinum. Despite the fact that is LOOKS new because of the lack of tarnish, I believe, from the design, that it may be vintage.

Would someone tell me the history of the rhodium-plating process? When was it first used? If it is a very new process, that would seem to negate my theory that this piece is vintage.

Thanks,
Rosalie I
[last name deleted for privacy by Editor]
- Illinois, USA
---
2001
A. Rhodium plating on silverware is not new. The process of using rhodium plating commercially became more common in the early 1930's. Some of the first applications were for cigarette lighters and writing instruments. Notably the Ronson Lighter Company produced many Art Deco Style products in the late 1930's.

Rhodium is hard as nails and looks similar to chrome in appearance. It reflects about 75-80% of incidental light (silver 95%) and is virtually tarnish proof in non-porous thicknesses as little as .75 microns. It has been used on silverware as early as 1932 maybe earlier in custom sets. It provides a durable and hard finish for silver, thus preventing constant cleaning and polishing. Typical thicknesses for rhodium plated silverware of exceptional quality were between 2-3 microns. By WW2 rhodium and other platinum metals were designated as strategic metals and were not used widely for commercial applications until the early 1950's.

Rhodium plating is used widely on silver jewelry and chains and as a plated surface "enhancer" to make white gold settings appear whiter, if only temporarily. It is only a guess but, your silverware could be from at least the mid 30's.

Hope this helps!
David Vinson
Metal Arts Specialties - Leonard, Michigan
---
2001

David, thanks, so much, for your detailed and informative reply. I would have written privately, but the board does not show e-mail addresses.
Rosalie I
[returning]
- Illinois, USA
---
Thanks David, terrific and informative response!
Hi Rosalie. Sorry that no website can't be all things for all people. This forum concentrates on camaraderie, technical info exchange, and public discussion. It's free, and free forums are only possible through the generosity of supporting advertisers. It's a struggle to find companies who will support open forums, keeping them free, but it would be simply impossible if we spent their money putting potential customers into private contact with their competitors who don't support the site. How could anyone possibly explain such a situation to their boss :-)
Sorry.
Regards,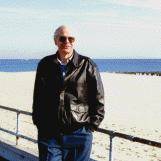 Ted Mooney
, P.E.
Striving to live Aloha
finishing.com - Pine Beach, New Jersey
---
---
Rhodium plating a filigreed ring
August 1, 2017
Q. In regard to rhodium plating...
The piece of jewelry is delicate and filagreed. Can they plate that kind of jewelry? I believe this piece goes back to before the 1930's.
Mary-Louise Johnson
- Houston Texas
---
August 2017
A. Hi Mary-Louise. Rhodium can be tampon plated, sort of like painting with an electrified brush, or by dipping/immersing into a vat of plating solution. The plating is only millionths of an inch thick, and the filigrees are not a problem for plating (the molds/stampers for CDs/DVDs are plated, and their features are probably a thousand times smaller than your filigrees.
However, plating solutions, and the necessary cleaning and acid activation can damage pearls & certain types of stones. Most jewelers are probably familiar with rhodium plating, and either able to do it in a back room or to send it out to a plating shop. Good luck!
Regards,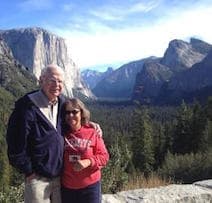 Ted Mooney
, P.E. RET
Striving to live Aloha
finishing.com - Pine Beach, New Jersey
---
---
When was silver jewelry first rhodium plated?
August 21, 2017
Q. I was curious when sterling silver was first Rhodium plated especially in America. Thanks to anyone who can enlighten me! Sincerely,
Jefferson Rogers
Buyer - Frankfort, Kentucky USA
---
August 2017
Hi Jefferson. Please tell us in what way David Vinson's reply did not answer your question, and what motivates your curiosity. Thanks!
Regards,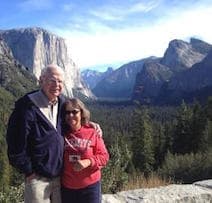 Ted Mooney
, P.E. RET
Striving to live Aloha
finishing.com - Pine Beach, New Jersey
---
---
October 4, 2018

Illinois Watch Company
Q. Hi. I have my dad's 1932 Illinois watch in white gold. A Jeweler once told me it was probably rhodium plated, although from the May 1932 date in the case it's probably anyone's guess if it is or not. Do you have any guesses if it is or not? It's very whitish finish and minimally scratched in the 40-some years I've had it.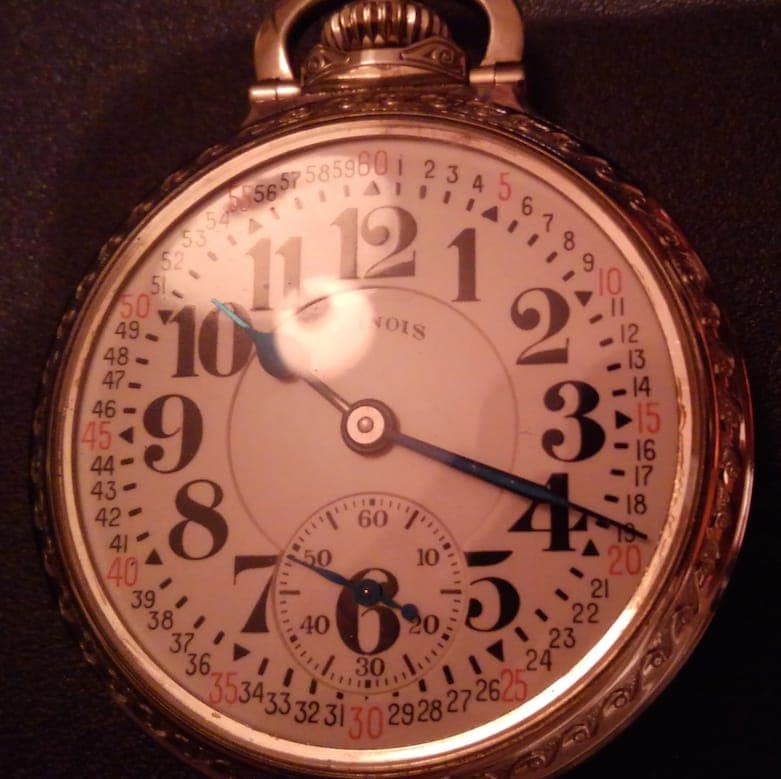 Carl Jones, P.E.
Retired - Portland, Oregon USA
---
October 2018
A. Hi Carl. My guess is that it's not, based on it not being the common style of the day quite yet. E-bay has a big collection of Illinois watches, so you might find a seller with the same watch. If you know someone at a scrap yard, or anyone else with a "scrap sorter" hand-held x-ray fluorescence machine, the question can be answered non destructively in seconds. Good luck.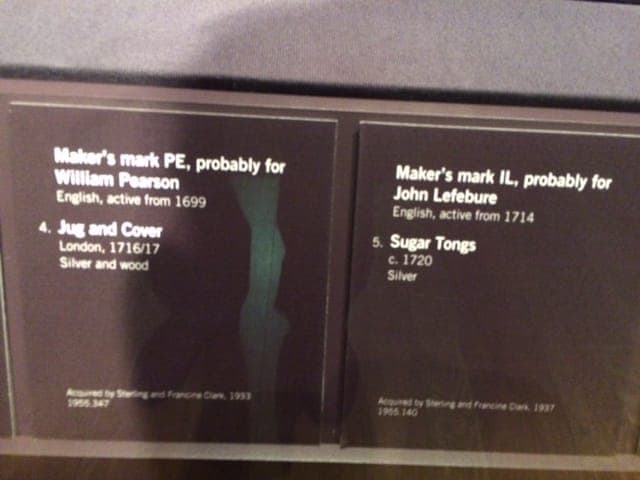 We have thousands of similar questions about jewelry & watches posted here, but few answers, so don't hold your breath for readers to respond. Everyone has a few items they are curious about, but few of us have much interest in other people's findings :-)

Even museums often find it impractical to research such stuff, so their placards are often full of "possibles" -- as I saw yesterday even at the fabulous Clark Institute in Williamstown MA, and as I learned behind the scenes at MOMA :-)
Regards,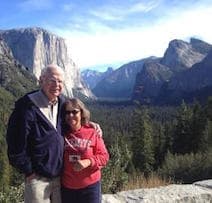 Ted Mooney
, P.E. RET
Striving to live Aloha
finishing.com - Pine Beach, New Jersey