Live! From beautiful Pine Beach New Jersey: Welcome to the world's most popular metal finishing website
topic 10270
History of electroplating sterling jewelry with rhodium
A discussion started in 2001 but continuing through 2018
2001
Q. I have a piece of sterling jewelry that I believe has been electroplated with rhodium. It is very white looking, just like platinum. Despite the fact that is LOOKS new because of the lack of tarnish, I believe, from the design, that it may be vintage.
Would someone tell me the history of the rhodium-plating process? When was it first used? If it is a very new process, that would seem to negate my theory that this piece is vintage.
Thanks,
Rosalie I
[last name deleted for privacy by Editor]
- Illinois, USA
---
---
Rhodium plating a filigreed ring
August 1, 2017
Q. In re. to rhodium plating...
The piece of jewelry is delicate and filagreed. Can they plate that kind of jewelry? I believe this piece goes back to before 1930's.
Mary-Louise Johnson
- Houston Texas
---
---
When was silver jewelry first rhodium plated?
August 21, 2017
Q. I was curious when sterling silver was first Rhodium plated especially in America. Thanks to anyone who can enlighten me! Sincerely,
Jefferson Rogers
Buyer - Frankfort, Kentucky USA
---
---
October 4, 2018
Q. Hi. I have my dad's 1932 Illinois watch in white gold. A Jeweler once told me it was probably rhodium plated, although from the May 1932 date in the case it's probably anyone's guess if it is or not. Do you have any guesses if it is or not? It's very whitish finish and minimally scratched in the 40-some years I've had it.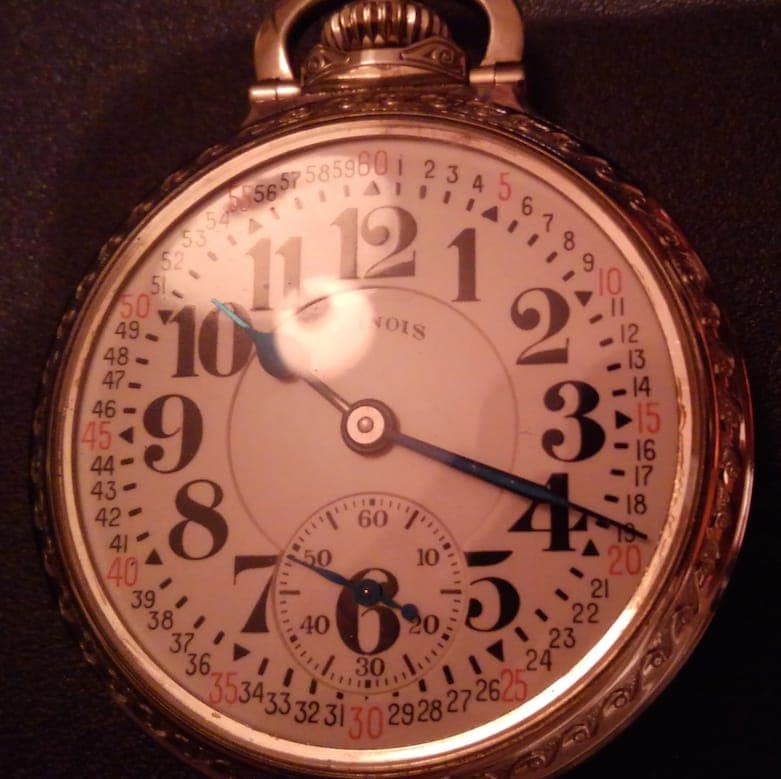 Carl Jones, P.E.
Retired - Portland, Oregon USA


If you have a question in mind which seems off topic, please Search the Site