topic 10240
Anodizing Mic 6 Aluminum
Why does alloy Mic 6 sometimes anodize well and other times not and is not guaranteed by finishers?
Don Koch
- Attleboro, Massachusetts
---
Ahhhhhh....Mic 6...the machinists love it, anodizers hate it. There is such a wide range of alloying constituents in Mic 6, that it can, at times be hard to anodize, and not very decorative. But.. its these constituents that make the machinists like it, do to its machinability, and its capability to hold flat/parallel tolerances. I've seen 2 parts, cut from the same sheet of material, come out looking very different from one another after coating. The basic alloying constituent in Mic 6 that gives anodizers fits, is the amount of Si in there...which does not anodize, and produces a smut, that is sometimes difficult to remove, after etching.
One little hint to help the appearance, would be to NOT etch the part prior to anodizing. And if the part, for one reason or the other, has to be reworked..you can almost forget about getting a "decent" looking finished product.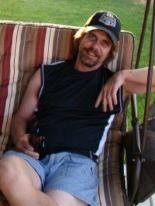 Marc Green
anodizer - Idaho
---
If you check out the archived letter #1419 there are some manufactures instructions on anodizing of Mic 6. There are also numerous other letters containing your similar concerns throughout the archives with many suggested solutions as well.
Kim Anderson
- Milwaukee, WI
---
February 25, 2008
I have the answer for the poor quality anodizing of MIC6. The quality is compromised because of oil residue on the part. Cleaning will not always resolve this problem. I have found that using "Scotch brite" to loosen up the oils on the surface, along with a soap washing, before sending off for anodizing, gives a perfect coating. The only thing that can screw it up is if the anodizer leaves his fingerprints on it. Good luck.
Coconut
- Ft Macmurray AB


This public forum has 60,000 threads. If you have a question in mind which seems off topic to this thread, you might prefer to Search the Site