topic 10051
Brass Plating Q&A's, Problems & Issues
Abnormal consumption of sodium cyanide
Q. I have a problem with our Brass Plating Solution. There is abnormal consumption of NaCN even without production (i.e. 12 g/l to 10.5 g/l). At first, I thought we had wrong chemical analysis but I was proven wrong since analyses of the other components are correct. Some say that the NaCN reacts with the Brass Anode; some say formation of oxides on the Anode. I would like to solicit technical help from everyone. By the way, the Brass solution is used to plate copper foils running at 26.5 m/min.
Ferdinand U. Collado
- Sta. Rosa, Laguna, Philippines
---
A. Is there a possibility that you are dragging in acid (which kills the cyanide) from your pretreatment?
Joel Tomasetti
- Petersburg, Virginia
---

Thanks Joel for taking interest in my query. But we have several Pure water rinses after the acid dip prior to Brass Plating.
Ferdinand U. Collado
[returning]
- Sta. Rosa , Laguna, Philippines
---
A. Ferdinand,
I have been servicing and analyzing brass plating solutions for over 30 years. There are many possible reasons for high use of cyanide salts. Firstly, is the cyanide being broken down into sodium carbonate (analytical procedure available in many reference books)? If so, check the solution temperature and agitation. Either can accelerate the breakdown of the free sodium cyanide to form sodium carbonate and hydrogen gas. Another source of this problem is operation at high current densities where large amounts of hydrogen are evolved at the anode.
Gene Packman
process supplier - Great Neck, New York
---

Gene,
I think you have some points. First, we circulate the 9.5 cu. meter brass solution constantly even without operation. We also maintain the solution temperature at 77 °C. We also use high current at 7.7 A/dm2 because of the continuous plating nature of Copper Foil. Thanks a lot, and we will consider your inputs in our discussions.
Ferdinand U. Collado
[returning]
- Sta. Rosa , Laguna, Philippines
---
A. The temperature seems a bit high on the tank this would cause the cyanide to break down quicker than may be expected.
Is it possible to turn off the heating when not in use and then turn on in time for the tank to be ready for production?
Martin Trigg-Hogarth
surface treatment shop - Stroud, Glos, England
---
---
How to analyze free cyanide in brass plating solution?
Q. Gene,
I understand that you have a lot of experience with brass. I have difficulties analysing the free cyanide in brass. Do you have an analysis process that is really working? If positive I will appreciate of you could publish it (the method mentioned in the Metal Finishing guide works only for a new solution).
Sara Michaeli
chemical process supplier
Tel-Aviv, Israel
---
A. Hi Sara,
Langford and Parker, "Analysis of Electroplating and Related Solutions" [linked by editor to info about book at AbeBooks], says 10 ml sample, 150 ml water and 2 ml of 10% KI. Titrate slowly to prevent premature end point. I believe that I used to titrate without the KI until the first turbidity, only then adding the KI. I don't remember if it was for cyanide analysis, but maybe it will improve reproducibility.
I don't remember having trouble with the analysis. What problems are you having?
Regards,
Tom Pullizzi
Falls Township, Pennsylvania
---
2000

Hi Tom,
Thanks for your reply.
My problem with the cyanide is not with the end point (which is clear), the point is that when you add a known amount of cyanide to the tested solution and you titrate it again, you find out that the result is not accurate.
Sara Michaeli
chemical process supplier
Tel-Aviv, Israel
---
2000
A. Sara,
I think cyanide analysis is always free cyanide, so if you add cyanide and make a analysis I expect that the results are lower than the value you added. This is because of the cyanide forming complexes. If you use always the exact same analysis method you should get values that are usable in the control of your baths.
Regards,
Marcus Hahn
- Sachseln, Switzerland
---
---
Can potassium cyanide be used in brass plating bath?
May 25, 2013
Q. Hi, I need help.

Can I use a KCN in brass to make up a new bath??
Fabian Barragan
- GDL, Mexico
---
May 30, 2013
A. Yes, but then you cannot freeze out the carbonates.

Robert H Probert
Robert H Probert Technical Services
Garner, North Carolina
----
Ed. note: For a detailed discussion of freezing, and carbonate removal from cyanide plating solutions, etc., please see letter 473.
---
---
Blue tinge at corners of brass plating
August 27, 2014
When I do brass plating I experience a bluish tinge at the corner surface areas.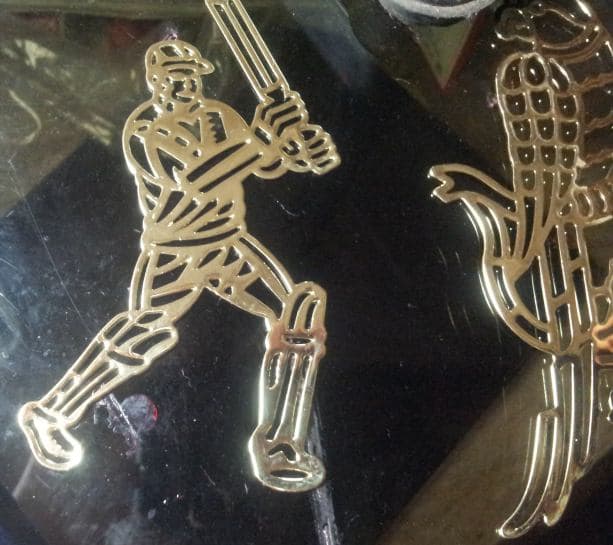 Kindly suggest a remedy.
amish gala
- mumbai india
---
September 3, 2017
A. Dear Amish Gala,
Hi.
Firstly, for bright Brass, we usually use bright nickel as base coat and then a thin film of brass. This thin film can be achieved by low cyanide baths or Medium cyanide in short time, but the low cyanide is much better. As the thin film is too sensitive and active in electroplating polluted air and oxidizes soon, so you can seal it by using 20-30 gr/lit sodium or potassium dichromate in DIW with pH between 6 to 7. (I mean the pH of water). Deep in this solution for 5-10 seconds, rinse twice and let it dry. You wont see the blue parts at edges.
Good Luck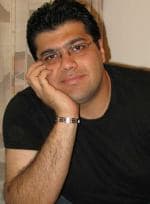 Alireza Reyhan
- Tehran, Iran, Persia


This public forum has 60,000 threads. If you have a question in mind which seems off topic to this thread, you might prefer to Search the Site