Where the world gathers for
plating, anodizing, & finishing Q&As since 1989
-----
Brass Plating Q&A's, Problems & Issues
Q. WE MAKE OBJECTS FOR LEATHER GOODS IN BRIGHT BRASS AFTER NICKEL PLATING, A BRASS FLASH IS GIVEN. THE PROBLEM IS THAT THE BRASS FALLS OFF IN SOME AREAS AND IT IS NOT IN ALL THE PIECES. WHAT COULD BE THE REASON IF THE RINSES ARE CLEAN?
SAMUEL PEREZ
EMPLOYED PLATINUM - GUANJUATO, MEXICO
October 4, 2022
A. Hi SAMUEL. Nickel passivates quite quickly. Get some test parts from the nickel tank to the brass tank as quickly as you can consistent with proper rinsing and see if the adhesion problem goes away on that batch.
Luck & Regards,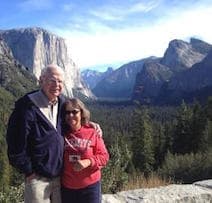 Ted Mooney
, P.E. RET
Striving to live Aloha
finishing.com - Pine Beach, New Jersey
---
---
↓ Closely related postings, oldest first ↓
---
---
Abnormal consumption of sodium cyanide
Q. I have a problem with our Brass Plating Solution. There is abnormal consumption of NaCN even without production (i.e. 12 g/l to 10.5 g/l). At first, I thought we had wrong chemical analysis but I was proven wrong since analyses of the other components are correct. Some say that the NaCN reacts with the Brass Anode; some say formation of oxides on the Anode. I would like to solicit technical help from everyone. By the way, the Brass solution is used to plate copper foils running at 26.5 m/min.
Ferdinand U. Collado
- Sta. Rosa, Laguna, Philippines
2001
A. Is there a possibility that you are dragging in acid (which kills the cyanide) from your pretreatment?
Joel Tomasetti
- Petersburg, Virginia
---

Thanks Joel for taking interest in my query. But we have several Pure water rinses after the acid dip prior to Brass Plating.
Ferdinand U. Collado
[returning]
- Sta. Rosa , Laguna, Philippines
---
A. Ferdinand,
I have been servicing and analyzing brass plating solutions for over 30 years. There are many possible reasons for high use of cyanide salts. Firstly, is the cyanide being broken down into sodium carbonate (analytical procedure available in many reference books)? If so, check the solution temperature and agitation. Either can accelerate the breakdown of the free sodium cyanide to form sodium carbonate and hydrogen gas. Another source of this problem is operation at high current densities where large amounts of hydrogen are evolved at the anode.
Gene Packman
process supplier - Great Neck, New York
---

Gene,
I think you have some points. First, we circulate the 9.5 cu. meter brass solution constantly even without operation. We also maintain the solution temperature at 77 °C. We also use high current at 7.7 A/dm2 because of the continuous plating nature of Copper Foil. Thanks a lot, and we will consider your inputs in our discussions.
Ferdinand U. Collado
[returning]
- Sta. Rosa , Laguna, Philippines
---
A. The temperature seems a bit high on the tank this would cause the cyanide to break down quicker than may be expected.
Is it possible to turn off the heating when not in use and then turn on in time for the tank to be ready for production?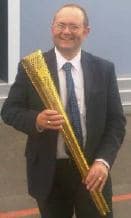 Martin Trigg-Hogarth
surface treatment shop - Stroud, Glos, England
---
---
How to analyze free cyanide in brass plating solution?
Q. Gene,
I understand that you have a lot of experience with brass. I have difficulties analysing the free cyanide in brass. Do you have an analysis process that is really working? If positive I will appreciate of you could publish it (the method mentioned in the Metal Finishing guide works only for a new solution).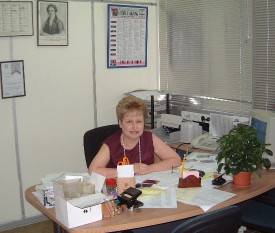 Sara Michaeli
Tel-Aviv-Yafo, Israel
2001
A. Hi Sara,
Langford and Parker, Analysis of Electroplating and Related Solutions [affil link on Amazon, ... on AbeBooks], says 10 ml sample, 150 ml water and 2 ml of 10% KI. Titrate slowly to prevent premature end point. I believe that I used to titrate without the KI until the first turbidity, only then adding the KI. I don't remember if it was for cyanide analysis, but maybe it will improve reproducibility.
I don't remember having trouble with the analysis. What problems are you having?
Regards,


Tom Pullizzi
Falls Township, Pennsylvania
---

Hi Tom,
Thanks for your reply.
My problem with the cyanide is not with the end point (which is clear), the point is that when you add a known amount of cyanide to the tested solution and you titrate it again, you find out that the result is not accurate.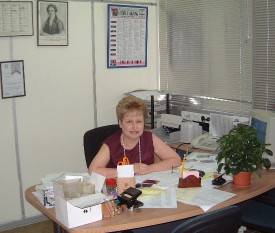 Sara Michaeli
Tel-Aviv-Yafo, Israel
A. Sara,
I think cyanide analysis is always free cyanide, so if you add cyanide and make a analysis I expect that the results are lower than the value you added. This is because of the cyanide forming complexes. If you use always the exact same analysis method you should get values that are usable in the control of your baths.
Regards,
Marcus Hahn
- Sachseln, Switzerland
---
---
Q. I make ancient clocks as a hobby and I am looking for a formula for a non cyanide solution for the plating in brass of very tiny parts (they are too small & delicate for barrel plating and the local blokes can't do them.) I only need to make about 1 to 2 liters of the solution. I believe there may be an acidic solution but I may be wrong. Any help would be very highly welcome.
Ron Collins
- Ballarat, Vic, Australia
2003
A. REF a book-not tried:
CuSO4-40-55 G/L
ZnSO4-35-55 G/L
ROCHELLE SALT 380-420 G/G
NaOH 80-100 G/L
T=45-50 °C,1-1.5 A/sqdm, good air agitation
OR
Na6Cu(P207)-4G/L
Na6Zn(P207)-12G/L
NaP2O7-11G/L
Na2HPO4-18G/L
T=40 °C/1.25-2A/sqdm
Good luck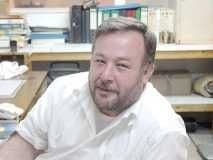 Khair Shishani
aircraft maintenance - Al Ain, UAE
2004
---
---
Can potassium cyanide be used in brass plating bath?
Q. Hi, I need help.

Can I use a KCN in brass to make up a new bath??
Fabian Barragan
- GDL, Mexico
May 25, 2013
A. Yes, but then you cannot freeze out the carbonates.

Robert H Probert
Robert H Probert Technical Services

Garner, North Carolina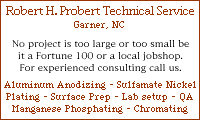 ----
Ed. note: For a detailed discussion of freezing, and carbonate removal from cyanide plating solutions, etc., please see letter 0473.
---
---
Blue tinge at corners of brass plating
Q. When I do brass plating I experience a bluish tinge at the corner surface areas.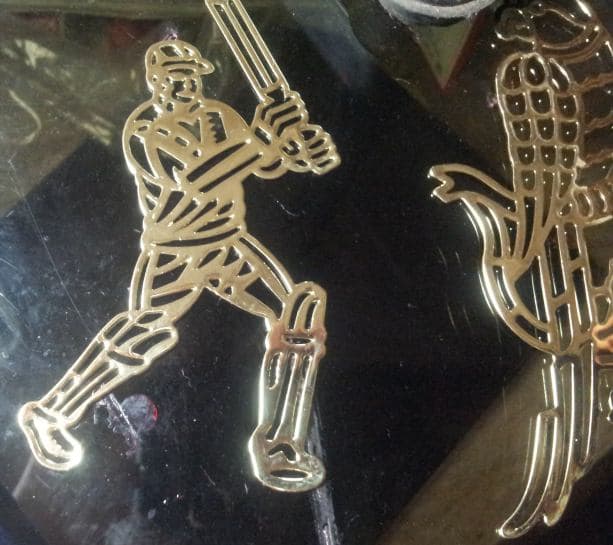 Kindly suggest a remedy.
amish gala
- mumbai India
August 27, 2014
A. Dear Amish Gala,
Hi.
Firstly, for bright Brass, we usually use bright nickel as base coat and then a thin film of brass. This thin film can be achieved by low cyanide baths or Medium cyanide in short time, but the low cyanide is much better. As the thin film is too sensitive and active in electroplating polluted air and oxidizes soon, so you can seal it by using 20-30 gr/lit sodium or potassium dichromate in DIW with pH between 6 to 7. (I mean the pH of water). Deep in this solution for 5-10 seconds, rinse twice and let it dry. You won't see the blue parts at edges.
Good Luck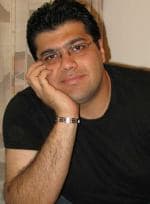 Alireza Reyhan
- Istanbul, Turkey
September 3, 2017
---
---
Brass anodes are polarized
Q. What is causing my brass anodes in my cyanide brass bath to polarize?
John Stambaugh
Restorer - Abbottstown, Pennsylvania
April 18, 2019
---
"Trouble in Your Tank: Handbook for Solving Plating Problems"
by Larry Durney
from Abe Books
or

Affil. Link
Your purchases make finishing.com possible
A. Hi John. You've posted here over the years, and you are apparently an experienced brass plater who has been plating satisfactorily, rather than someone who has never done it before. As Durney notes, that means something has changed that you haven't accounted for yet. One possibility that occurs to me (why it's a problem is explained by Fred Mueller in thread 4620), is that maybe you started plating larger parts such that your anode to cathode ratio decreased and the anodes are therefore oxidizing?
Regards,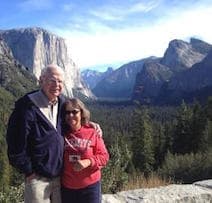 Ted Mooney
, P.E. RET
Striving to live Aloha
finishing.com - Pine Beach, New Jersey
---
A. Try what Ted said first, of no help, then go into the Hull Cell and start adding cyanide.

Robert H Probert
Robert H Probert Technical Services

Garner, North Carolina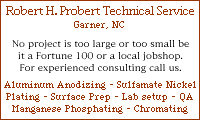 ---
A. Hi John,

What worked for me years ago, was mixing up the brass anodes with equal area of graphite anodes.

By physical observation I could see the evolution of O2 reduce and the anodes worked fine and didn't go passive. The metal content stayed level where I wanted.

All the best :)
4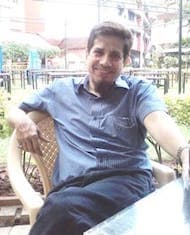 Khozem Vahaanwala
Saify Ind

Bengaluru, India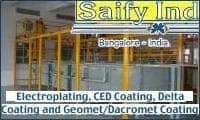 ---

I went into the hull cell and added more cyanide. Thanks to your help! This eliminated the polarized anode problem.
The bath has been performing well.. Thanks!

John
John Stambaugh
[returning]
Brasswheel Polishing - Abbottstown, Pennsylvania USA
---
---
Q. Hi my name is Eddie; I've got problems with the final color of Gold on yellow Brass (I got a little pink). I understand that the redness is caused by a lack of ammonia and I have to control the pH between 10.10 to 10.30. Any suggestion?
Eddie Vargas
plating - Miami, Florida
August 19, 2019
---

"I understand that the redness is caused by a lack of ammonia and I have to control the pH between 10.10 to 10.30. Any suggestion?"

You already have the answer. Add a little ammonia and control the pH.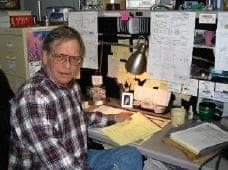 Jeffrey Holmes, CEF
Spartanburg, South Carolina
---
---
Q. Hello, I have a new plating shop, I have a bright nickel bath and a brass bath
My brass bath is not working; it's a new mix, I've got this formula for a golden color:
- 67 g/l of sodium cyanide
- 28 g/l of copper cyanide
- 8 g/l of zinc cyanide
- 30 g/l of ammonium chloride
- 14 g/l of sodium carbonate
The bath temperature is around 20 °C and I tried it with 3V to 6V current --
... the result is a silver color just like the color of the bright nickel, so either there is no deposition or it's just zinc.

Please help me I am confused. What is wrong with this bath?
Thanks in advance.
Ayoub Hellal
- Algiers Algeria
January 29, 2021
---
---
Q. Hi. I am having problems in brass plating, i.e., redness in center of plate. Also the solution turned greenish. Also, while adding salt there is no increase in zinc content after analysis.

What might be the reason for greenish solution and anode looks like copper.

SYED ABBAS
CHEMIST - UAE
April 6, 2022
A. Hi Syed. It seems to me that the most important clue in your description is that you say you are adding zinc salt and having no increase in zinc content. Perhaps I'm misunderstanding you because that is simply not possible :-)
Either your analysis procedure does not work, or the salt which you are adding is not zinc salt. Has your supplier analyzed the bath? Have you plated any Hull Cell panels? Is it remotely possible that you are adding a nickel salt or some other salt when you think you are adding zinc?
Luck & Regards,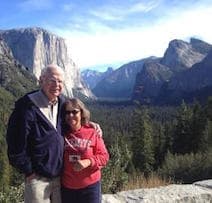 Ted Mooney
, P.E. RET
Striving to live Aloha
finishing.com - Pine Beach, New Jersey