topic 10012
Field applied Galvanized Zinc Coatings?
A discussion started in 1999 & continuing through 2017 -- add your Q to bring it back to the Hot Topics page.
(1999)
RFQ: I am looking for a supplier of what is called "Cold Galvanizing". This is a coat that is applied like a paint and that contains more than 95% zinc. It is used for some applications instead of hot galvanizing. Thanks in advance.
Oscar Infante
- Chile
---
(1999)
A. Hi Oscar. Yes, cold galvanizing paint can be sprayed on, or it can be applied as a dip-spin coating. In the USA there are a dozen or more brands.
Ted Mooney, P.E. RET
finishing.com
Pine Beach, New Jersey
---
(1999)
A. I believe that you are indeed looking for an organic/metallic coating. They may be applied by dip-spin, dip, or spray. Some contain only zinc; some have zinc and aluminum. Some use those metals in particle form; some use metals in flake form. They are very effective in achieving high corrosion resistance. There are some makers here in the U.S. There is one I just visited in Europe who does a very creditable job. This process is great for fasteners and small parts.
Sincerely,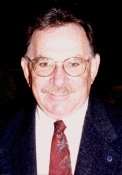 Ed Budman
- Pennsylvania
---
(1999)
RFQ: Thank you for your reply to to my inquiry for a supplier of a cold galvanizing product. Yes I am referring to dip spin. But what I am looking for is for a manufacturer of the zinc paint, not for a job shop that will do the coating for me. If you have any information, I will appreciate you let me know. Thanks in advance.
Sincerely yours,
Oscar Infante
[returning]
- Chile
---
(1999)
Hi Oscar,
If you use the search term "dip-spin coating" in the search engine near the top of the page you will find a number of threads listing the various suppliers of zinc-rich dip-spin coatings. There are about a half-dozen major brands including The Magni Group, Metal Coatings International, Doerken, Sermagard, Zintek ; sometimes they have a licensing arrangement where particular job shops get the exclusive in a given area, so you may have to go down the list to find a supplier who can offer their product to you. Good luck.
Regards,
Ted Mooney, P.E. RET
finishing.com
Pine Beach, New Jersey
---
(1999)
A. We have been using a spray product for some time now. It is a zinc-rich coating which works well on wire-brushed steel. Sincerely,
John Geoffrey Venning
marine services - Singapore
---
---
To minimize searching and offer multiple viewpoints, we combined multiple threads into the dialog you're viewing. Please forgive any resultant repetition.
---
---
Q. I need information regarding a coating that can be applied to carbon steel to prevent corrosion when exposed to water. I was thinking that a galvanized zinc coating would work but I'm not sure that such coatings are available outside fabrication. Also what kind of surface preparation is required before application of the coating(s)?
Dana C
[last name deleted for privacy by Editor]
- Mcallen, Texas
---
May 23, 2008
A. Hi, Dana. You are correct that galvanizing is a factory-applied finish. The metal must be pickled and cleaned, then fluxed before dipping into the molten zinc. And it usually receives a post-treatment with a chromate chemical. The closest you will get for field application is probably a cold galvanizing spray [linked by editor to product info]. This is sprayed on like paint, but it is rich in zinc for galvanic protection of steel. Good luck.
Regards,
Ted Mooney, P.E. RET
finishing.com
Pine Beach, New Jersey
---
---
(2003)
Q. Hello,
I am quoting a job that is requesting that a cold galvanizing compound be applied to masked areas prior to masking. This is something new to me. What is cold galvanizing compound, where can you purchase it, is there a minimum order?
Will it hold up to 400 °F, and how do you apply it?
Thanks,
Lowell Poppenhagen
- Embarrass, Minnesota
---
(2003)
A. "Cold galvanizing" is probably zinc rich paint. It will not hold up to 400 degree temperatures. Most of the larger paint companies carry a type of zinc rich paint. Does this go on bare steel or is masking an area to be hot dip galvanized to prevent the zinc from adhering? You probably would not want to use this to mask an area to prevent it from being hot dip galvanized.
Mike Stroia
- Canton, Ohio
---
---
(2005)
Q. Looking for a cold galvanizing compound for weld areas on a galvanized tube, to protect the weld area prior to powder coating.
We need a compound that can take the heat, phosphate wash and fresh water rinse of our powder paint system. We hope someone can give us some advise on this.
Many thanks,
Len Morris
Manufacturer - London, Ontario, Canada
---
(2005)
A. "Cold galvanizing compound" is a zinc-rich paint in spray cans or gallon cans for consumers, but Alvin Products, Clearco Products, ZRC and others offer it for industrial use in larger containers. Some paints will hold up through a phosphatizing and powder coating process so, although I can't guarantee it, I would expect that these cold galvanizing compounds might as well.
Ted Mooney, P.E. RET
finishing.com
Pine Beach, New Jersey
---
---
(2005)
Q. I need to know whether we can use the "Cold galvanising spray" on top of the electroplated (Zinc) bolt . Will it increase the corrosion resistance and will the result nearly match to Hot dip galvanised bolt? Please reply.
Ramesh babu
Quality Engineer - Singapore
---
(2005)
A. I don't think it's a great idea, Ramesh. Galvanized nuts and bolts are built to different dimensions to allow room for the thickness of the coating. Even if the coating 'worked', the threads wouldn't fit.
Yes, it would increase the corrosion resistance by some amount, but so would dipping it in chocolate; neither are really proper solutions. Cold galvanizing has application, but not on threaded hardware on top of zinc plating -- just my opinion.
Ted Mooney, P.E. RET
finishing.com
Pine Beach, New Jersey
---
---
February 9, 2013
Q. I am interested in manufacturing cold zinc galvanising spray.
Could anybody help me in formulation?

Thanking you,
Aziz
Aziz Syed
- Pune, India
---
Hi Aziz. There are a half dozen or dozen brands here in the USA. I'd suggest that you buy a can each of a few brands, and see what you can learn from their list of ingredients and their performance as the first step. After that you can investigate the patent situation and start in earnest on formulation. Good luck.
Regards,
Ted Mooney, P.E. RET
finishing.com
Pine Beach, New Jersey
---
---
Field passivating Zinc Metallized Cooling Tower Pipes
June 2, 2015
Q. I wish to design a long lasting atmospheric cooling tower for a cold storage. I suggested Hot Spray Zinc Galvanisation of the pipes and joints to the client. In order to increase the time to first maintenance I suggested also adding a passivation layer. Can anyone suggest me a good chromate/phosphate coat to achieve good passivation of the substrate?
Krish Ramesh
Colling Tower Installations Engineer - Madurai, TN, India
---
June 5, 2015
A. I think that the type of product you are looking for is called a 'wash primer.' A formula (commercial products are available) is given by DOD-P-15328 [link by ed. to spec at TechStreet] D. The specification says that it is intended as a bonding coat between the metal (i.e., zinc) and a subsequent paint layer. The wash primer has inhibitive and protective properties by itself, but if you are going to put a coating on zinc, I'd recommend that you follow the DOD's implied advice and follow up with a coat of paint.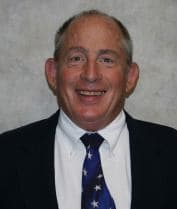 Tom Rochester
Plating Systems & Technologies, Inc.
Jackson, Michigan, USA
---
---
August 18, 2017
Q. Can you apply cold galvanized paint over steel that has a prime coat?
harry c. blair
- seneca, South Carolina


This public forum has 60,000 threads. If your question seems off topic to this thread, you might prefer to search the site: