World's #1 finishing resource since 1989
No login needed: Chime right in
topic 1099
Delayed peeling of decorative chrome off aluminum bumpers
1998
I run the plating division of a company that makes steel and aluminum bumpers (5052 and 6061 alloys) for the Class 8 truck industry (the big ones). We sometimes run into problems with what I would classify as delayed peeling once a truck is out in the field.
We particularly have problems with aluminum bumpers that go through an etch, bimetal zincate, 50% Nitric, double zincate, alkaline copper, acid copper, smi-bright nickel, bright nickel and trivalent chrome. The peeling tends to take place in areas that have had mechanical force applied to them, i.e., bolt holes and rock impingement.
While the bolt hole is an obvious cause for a problem with the possibility of the bolt being over torqued, I am not sure if it is reasonable for the rock impingement to cause delamination down to the aluminum. We do bend tests, file tests and CASS tests to ensure we are getting good adhesion on production parts, but we usually don't see a problem until the truck has been in use for a while.
We are investigating nickel strikes instead of the copper strike and we have experimented with EN with little success. We also cannot use a fluoride containing acid salt as we use the Nitric as the Zincate strip as well as the deoxidizer after our alkaline etch. Does anyone have any suggestions on where we might go from here? Is it reasonable to expect the plating to stick to a bumper that gets hit with a rock at 80 mph? I appreciate any words of wisdom.

Daryl Spindler
, CEF
decorative nickel-chrome plating - Greenbrier, Tennessee
---
1998
I don't believe that I have seen an operation that did not have a separate nitric dip for stripping the first zincate in the double zincate cycle. i.e., an uncontaminated nitric dip. Are you using a proprietary zincate? Does the aluminum look clean and white coming out of the etch?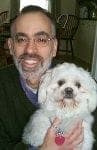 Tom Pullizzi
Falls Township, Pennsylvania
---
1997
Following along with Tom's input I would be concerned about using the same tank of nitric to both desmut after etch, and strip the first zincate coating. In addition in my experience you need some fluoride present to get a good desmutting job with 6061, although 5052 should be ok.
You have determined that the locus of failure (failure boundary) is between the aluminum and zinc (although some people say there is never any zinc left by the time the strike goes on ) so it seems like the what happens to the aluminum just prior to the 2nd zincating may be the place to focus.
The only other thing that comes to mind is the possibility of an occasional highly stressed (tensile stress) nickel layer that slowly separates the combined layers of plating at the weakest layer.
Paul Stransky
- Putnam, Connecticut
---
Tom and Paul are right, first and second nitric cannot be the same solution and fluorides are IMPERATIVE. The pretreatment must include the following:
Etch
Fluoride containing deox
Zincate
Nitric
Zincate
Cyanide copper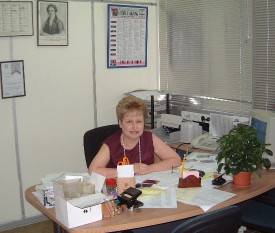 Sara Michaeli

chemical process supplier
Tel-Aviv, Israel
---
See letter #1290 for a reference by Jongkind and Seyb to Kure Beach and Alstan tinning of aluminum bumpers, and long term corrosion of same.


Tom Pullizzi
Falls Township, Pennsylvania
---
1998
The process of plating onto aluminum relies on an immersion deposition process, so I suppose the adhesion could be lower, and less reliable, than with a pure electroplating process. And I suppose there could be some long term diffusion process between the zinc and the aluminum that is causing a change over time.
But, well, based on experiences over the years, I'd give 10 to 1 that it's an erratic process control problem rather than a mysterious diffusion phenomena. Watch what the operators are actually doing, as opposed to what they're supposed to be doing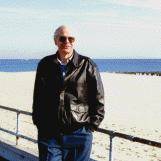 Ted Mooney, P.E.
Striving to live Aloha
finishing.com - Pine Beach, New Jersey