World's #1 finishing resource since 1989
No login needed: Chime right in
topic 1290
Cu coated Aluminum has Galvanic Corrosion Problems?
1998
I need to coat a few aluminum bars (3"x1/2"X6') with copper for a client of mine. He will use these in battery charging stations for another client. The reasons he want to do this are:
To give aluminum bars a copper appearance
To increase Conductivity (?)
My questions are:
Will these Copper coated aluminum bars have some kind of galvanic problems ? I ask this because they will be conducting 12 VDC, Is there a possibility of galvanic corrosion ?
I suppose these bars will heat-Up as the charge on them increases and, as you know, different kind of metals will expand in different ways. Can this progresive Expansion-Contraction cause the Copper-Aluminum Joint to break or maybe flake as I think ?
I really appreciate any HELP on this Subject.
Regards,
Fridrich Grundinger
- Venezuala
---
1998
Fridrich :
To try and answer some of your questions:
You could expect galvanic corrosion in the environment you described ( battery acid), if the Cu plating was porous, or damaged so some aluminum was exposed.
To get decent adhesion of the Cu, the aluminum would have to go through a double zincate process, and plated from a copper cyanide plating solution.
The thermal expansion coefficients are:
Al - 22-24 E0-6 mm/m/C (depending on the alloy)
Cu - 17-18 E0-6 mm/m/C
My best guess is thermal expansion mismatch would not be an immediate problem, but would probably be over a long period of time.
Paul Stransky
- Putnam, Connecticut
---
1998
I would think that the aluminum would not heat up too much if it is properly sized to the current it will carry, thus minimizing the expansion problem.
You will also need good adhesion, afforded by Mr. Stransky's cycle, to prevent problems when bolting these bars into place.
Why don't you go all the way in corrosion resistance and appearance, and plate nickel on top of the copper? People plate copper anode rails with nickel to reduce corrosion. But the customer is always right.
I understand that it is useful to visualize that most of the current travels on the outside of a conductor, so there might be a pleasing increase in the conductivity of copper plated aluminum.


Tom Pullizzi
Falls Township, Pennsylvania
---
1997
As a practical matter, copper plated aluminum is used in similar applications all the time--so I would not expect any real problems with galvanic corrosion or differential thermal expansion. I'm not sure why, but a lot of this copper plated aluminum used Atotech's "Alstan" (immersion tinning) process rather than zincating before the copper plating. I'm confident that Atotech can come up with some reprints from magazine articles for you, which should give you a fine starting point.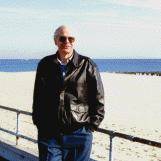 Ted Mooney, P.E.
Striving to live Aloha
finishing.com - Pine Beach, New Jersey
---
1998
The Alstan process deposits a copper-tin (bronze) layer. Here are two references for articles:
The Immersion Deposition Process, D.S. Lashmore, Aluminum Finishing Seminar Vol II (Proc. Conf.) St. Louis MO 30 Mar-1Apr 1982, Aluminum Assoc. 818 Connecticut Ave, N.W. Washington, DC 20006 (Met.A., 8303-72-0144) 501-537, [in English] and

Pretreatment for Plating on Aluminum Using the Stannate Process by JC Jongkind and EJ Seyb Same volume as above, except pp. 539-549.
There is supposedly a resistance to "undermining by corrosive atmospheres" afforded by the bronze coating over the zinc coating, and this was the only method approved for aluminum bumpers back in the 70's. Now I have link this to that letter about nickel popping off of truck bumpers.
So bronze "tinning" might be the way to go for busbar.


Tom Pullizzi
Falls Township, Pennsylvania
---
1998
There is definitely a potential for galvanic corrosion of copper plated aluminum if the bars are exposed to any electrolyte (battery acid, salt water, humid sea coast, etc). The potential for corrosion is not due to the current carried by the bars, but due to the dissimilar metals. The corrosion will occur at any holiday in the copper plating where aluminum is exposed. The corrosion potential in this case is extremely high due to the very large cathode area (copper) and the small anode area (exposed aluminum).
The damage will be localized to the exposed area, so may not be a problem functionally for some time. But the white aluminum corrosion product may be aesthetically unpleasant.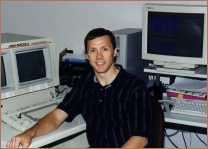 Larry Hanke
Minneapolis, Minnesota
---
1998
I just want to say that the increase in conductance may only be noticed in alternate current applications (higher the frequency - more effect): it is only AC that travels on the outer conductor surface - no effect on DC. The benefit here is LOW CONTACT RESISTANCE and that is the only PRACTICAL reason one would copper plate aluminum for DC application.
Max Stein
captive metal finisher - Montreal, Québec, Canada
---
1998
I have a phone wire (aluminium) connected with the street wires (copper) and both begin the corrosion leaving a wet connection and a dark blue salt, the place in the wall is dry but I think the cable tv guy puted some detergent to pull the cable and the remain can be the cause, am I right? what blue salt is that? how to protect the wires? the connection is not wet with detergent. but after a few time it get wet and speed up the corrosion, please help me quick because I'm losing my connections to the net as well as wire size as I have to cut out the spoiled wires.
Thanks
Daniel
Daniel Uram