World's #1 finishing resource since 1989
No login needed: Chime right in
topic 1079
Yellow Chromate Conversion Coating - Improvement Needed!
1998
My company uses CRS with ASTM B633 [affil. link to spec at Techstreet] zinc plating with yellow chromate conversion coating extensively in out products. Our products can and will be installed in various climates including close proximity to the ocean or salted highways and the corrosion protection given by the yellow chromate does not always meet our needs. Please note that we consider a "failure" of the corrosion protection to include when white zinc oxide appears indicating a failure of the yellow chromate. In that sense the conversion coating used is critical to our corrosion.
I hear that there is a bronze chromate which offers approx. 250 hours of salt fog protection vs the 96 hours offered by yellow chromate. How available is bronze chromate? Any problems with using bronze chromate? Are there any other commercially available conversion coatings that offer improved protection over the yellow chromate?
Dave Muise
DSC Communications
---
1997
Atotech USA, Inc. supplies a Process called Corrosil. This will give you a great extension of corrosion resistance.
regards
Rudolf
Rudolf Kempf
- Hong Kong
---
1998
Dave,
There are two ways that you might look at. An olive drab chromate is not as cosmetically good looking as yellow, but offers about double the corrosion resistance. A fringe benefit is that it hides surface imperfections better.
It might be time to consider switching over to a zinc alloy plate. They have considerably better resistance. Talk to a couple of vendors about which alloy would be best for your need vs the difficulty of use and the cost of converting.
Bronze probably will not give you the additional amount of corrosion resistance that you desire. Have you considered lacquering the parts?
James Watts
- Fl
---
1998
Yellow chromate conversion withstands 96 hours in ss (for white corrosion). If you need more than that, you should use a sealer, probably one based on organic polymer.Have you considered zinc alloy plating, it has a much better corrosion resistance and is more recommended for marine environment.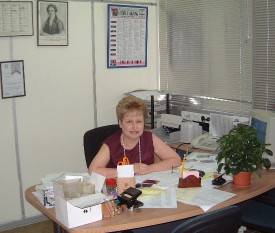 Sara Michaeli

chemical process supplier
Tel-Aviv, Israel
---
1997
I distribute a Black Chromate which consistently gives 250 hours to white over chloride zinc. This product has been in use in the Midwest for several years and many fasteners in the Rockford Illinois area end up with this coating.
Mike McDonald
- Jefferson, Wisconsin
---
1998
We are developing an RF electronics package that is to be used in all Armed Forces aircraft eventually. The housing is a machined aluminum block that will be silver plated. We are considering putting a Chromate Conversion Coating on the mounting surface side of our unit which will mate to a chem. filmed AL. bracket in the aircraft. Our customer is concerned about the chromate conversion coating meeting Salt-Fog testing. Any recommendations out there?
Bob Diamond
General Microwave Corp.
---
1998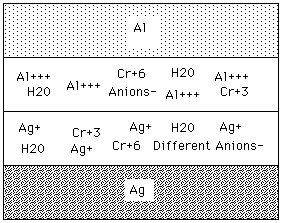 I think I would not chromate only the mating side, not believing that it would improve anything. Is the silver plated box to be painted? What is the salt spray specification for the chromated aluminum? Is it rash to say that hexchrome can usually be depended upon to kill an electrolytic cell?
I recommended a silver chromate a few days ago in letter # 1312, so please send us a MIL (military) specification number for silver chromating, and for organic coatings on silver, if you please.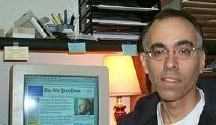 Tom Pullizzi
Falls Township, Pennsylvania
---
1998
Does anyone out there that has a measurement on electrical resistivity for conversion coatings on aluminum?
Thanks
Domenick Rivera
Raytheon
---
1998
Tin-Zinc alloy should solve your corrosion problems. Many hundred of hours before white corrosion and up to 1000 hours to red corrosion is easily attained.
Andy Scheer
plating service - Burbank, California
---
1998
Any suggestions as to provide cosmetic olive - green color finish to hot-dip galvanized steel? Any help greatly appreciated. regards JRR
John Rankin
- United kingdom
---
2000
Is there anything harmful to the body, when using yellow chromate?
mike bradley
- bergen, new york
---
2000
Hi, Mike. Yellow chromate, unless it is RoHS-compatible trivalent, contains hexavalent chromium which, I believe, is considered a 'probable carcinogen'.
But your question is posed vaguely, so the answer is of necessity vague as well. Is there anything "harmful to the body, when using" an automobile, an electrical outlet, or boiling water?
You should read the MSDS and decide what you think based on the actual exposure situation, or tell us the details of your potential exposure and we'll try again. Good luck!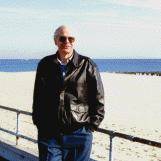 Ted Mooney, P.E.
Striving to live Aloha
finishing.com - Pine Beach, New Jersey
---
2005
Hexavalent chromium is a suspected carcinogen and its' use is restricted in the EU directive for "Reduction of Hazardous Substances" (RoHS). A previous post mentioned that Yellow chromate coatings contain hexavalent chromium. Do other types of chromate coatings also contain hexavalent chromium?
marek Luksic
- York, Pennsylvania, USA
---
2000
Before the days of the EU directive, the answer was that yellow chromates contained way more hexavalent chromate than clear chromates (that is where the yellow color came from) and they consequently offered far greater protective value.
But the amount of hexavalent chromate permitted under new directives is low enough that merely using a clear chromate will not bring compliance. So it is necessary that your plater use the new generation of hex-free chromates. Yellow chromates today may be yellow either because they are high in telltale hexavalent chromate or because they are dyed (I have expressed my opinion that dyeing benign trivalent chromates to make them look like you are sticking with the toxins is silly, but what can you do).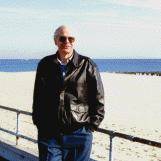 Ted Mooney, P.E.
Striving to live Aloha
finishing.com - Pine Beach, New Jersey