World's #1 finishing resource since 1989
No login needed: Chime right in
topic 1075
Hard chrome plating school / training
An ongoing discussion starting in 1997 . . .
1997
Q. Hello,
I need to know some place to learn hard chrome plating (training), I would like a school more practical and less theoretical, I have some books and the equipment necessary.
Please send me the phone, address, and the contact.
Remberto Brito
- Columbia
---
1997
A. I only know Kushner Electroplating School, Sunnyvale, California.
Tony.
Tony Rodriguez
chrome plating - Columbia
---
1997
A. AESF (www.nasf.org) periodically offers a class on chrome plating. SME used to have a class. Both of these are mostly theoretical with some practical, but no hands on. You are from the same country. Could you possibly give Remberto some hands-on help at your facility. He is a beginner in chrome and would appreciate any help that you might be able to provide. Jim
James Watts
- Navarre, Florida
---
A. Hi Remberto. If you can get to the U.S.A., Hard Chrome Plating Consultants, Inc. in Cleveland offers (or offered) specialized hands-on training classes in hard chrome plating. It included a 362-page looseleaf book "Chrome Plating Simplified - Reversible Rack 2 Bus Bar System" which is extremely detailed and might be available by mail. They also offer (or offered) the course on VHS tape. Good luck.
Regards,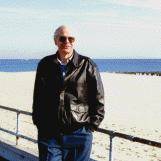 Ted Mooney, P.E.
Striving to live Aloha
finishing.com - Pine Beach, New Jersey
---
---
To minimize search efforts and to offer multiple viewpoints, we combined previously separate threads onto this page. Please forgive any resultant repetition, failures of chronological order, or what may look like readers disrespecting previous responses -- those other responses may not have been on the page at the time :-)
---
---
2001
Q. I am looking for books or video training that explain chromium plating in a practical and easy to understand format especially in Anode design, Jigging, troubleshooting in plating bath. Any information is greatly appreciate, thanks.
David Ackley
- Peoria, Arizona, USA
---
2001
A. Talk to the folks at Hard Chrome Plating Consultants in Cleveland, OH.
The author, Clarence Peggar, died a few years back, but junior is running the business the last I heard.
The book is full of bad mouthing regular chrome plating, but if you can ignore the BS, it is a wonderfully practical book.
I am a fan of conforming anodes and they will work in a regular tank also. I happen to think that the two bus bar method is superior to normal plating methods, but that is my opinion.
They sell a video set also. This is basically his school put on tape. I have never seen it, so can not comment on it. Did go to the school many years ago.
James Watts
- Navarre, Florida
---
2001
A. I also have Clarence Peger's book, and I highly recommend it as a reference resource. The book is titled "Chrome Plating Simplified - Reversible Rack 2 Bus Bar System" and is published by Hard Chrome Consultants LTD, Cleveland, Ohio.
Ralph Peltier
- Providence, Rhode Island
---
2001
A. Hi ,
The AESF & Atotech both sell a CD dealing with this subject. The AESF also runs a training course on Functional (read Hard) Chromium Plating, check out their web site for details of where & when the course is to be held. Also there are some terrific articles written by Dr. Ned Mandich published (within the last 18 month or so) in Metal Finishing magazine which give some really practical answers to running & troubleshooting Chromium plating solutions.
Regards,

John Tenison - Woods
- Victoria Australia