topic 0948
How do I go about lacquering brass in a machine center setting?
(1998)
Q. I am a research and development manager for a small brass machining center which produces fine brass hardware. I am trying to arm myself with as much information as possible about "EXACTLY" what it would take to start lacquering some of our products. I am looking for information on start up equipment necessary, processes involved, safety information, environmental considerations, and any other information anyone who has knowledge on this matter might have. I am also interested to know if there is any such thing as gold tinted lacquer. I would welcome any contact from a private individual or manufacturer of products I would need to do my own lacquering.
David R
[last name deleted for privacy by Editor]
---
(1997)
A. The Canning Handbook has a chapter devoted to Lacquers and Lacquering which could be a valuable reference for your project. It is a few years old, so new products may be available.
Tom Pullizzi
Falls Township,
Pennsylvania
---
December 5, 2012
A. Hi David. The parts must be polished and well cleaned before lacquering, and you will probably find that the technology still involves multiple thin coats rather than once and done.
Tinted lacquers are available from the major lacquer suppliers. G.J. Nikolas is a supporting advertiser of finishing.com and a major supplier of brass lacquers =>

Good luck.
Regards,
Ted Mooney, P.E.
finishing.com
Pine Beach, New Jersey
---
---
Cleaner/Degreaser for lacquering brass parts
(2003)
Q. Hi,
I currently use TCE (Trichloroethylene) as a cleaner and degreaser in an ultrasound machine to clean our brass parts before spraying them with both acrylic as well as PU based lacquer. TCE being harmful and a bit expensive, I am looking for a cheaper and better (environment friendly) cleaner degreaser. Any help will be appreciated.
Thanks,
Hitesh Sood
finishing - Delhi, India
---
(2003)
A. Hello, Hitesh. N-propyl bromide is considered more environmentally friendly, and is pretty close to being a drop-in replacement, but it is significantly more expensive than TCE rather than cheaper.
People will probably tell you that you need to switch to aqueous based cleaners, and you probably do. Unfortunately, your cleaning costs are on the way up, not down :-(
Sorry.
Ted Mooney, P.E.
finishing.com
Pine Beach, New Jersey
---
(2003)
A. It seems as if I am always agreeing with Ted; however, a little technical advice. Ultrasonic cleaning systems work a lot more aggressive or better with water-based chemicals. Probably you will need an acidic compound. You might want to consult Sonicor Inc. They make some good products.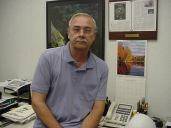 AF Kenton
Nova Finishing Systems Inc.
Hatboro, Pennsylvania
---
(2003)

Thanks for the input guys. I would also prefer to move to water based chemicals; TCE is a pain to work with. I would ideally prefer a compound which I can use in my ultrasonic system as a washing/degreasing for my pieces before lacquer, nickel plating as well as powder coating.
Thanks,
Hitesh Sood
finishing - Delhi, India
---
December 6, 2012
A. Good luck again. You probably know this, but just so a reader doesn't draw the wrong inference from this thread, nickel plating will require a different and more difficult cleaning sequence involving the need for alkaline electrocleaning.
Regards,
Ted Mooney, P.E.
finishing.com
Pine Beach, New Jersey


This public forum has 60,000 threads. If you have a question in mind which seems off topic to this thread, you might prefer to Search the Site