topic 0913
How to produce "Antique Gold" finish
We have been asked to produce an "antique gold" finish. We have tried hard gold plating followed by black nickel but when we tumble to remove the black nickel we remove to much of the gold. We once (many years ago) used a method called "smut plating" to produce this finish. However the technique has passed on with the person who knew the solution formulation. We would appreciate any references or a formula we could try.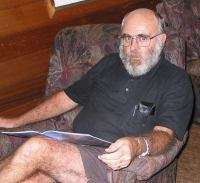 Bob Lynch
plating company
Sydney, Australia
---
(1997)
Hi I presume you are looking for a rose gold or Hamilton gold type finish which I can't comment on.However, if you are looking for a pewter like finish in gold tone as found in the medallion and plaque mount industry, the following will work.The item can be plated heavily with brass, oxidized in a weak acid agent, and then mechanically relieved with buff and wet pumice wheel or scotchbrite wheel to provide a highlighted and shadowy antique finish.Most of the mentioned industry markets this finish as antique gold. G'luck
Ken Fefferman
- Harwood Heights, Illinois
---
(1999)
use iodine in pure or diluted form and after leaving the gold item in for a few seconds clean off with creamy kitchen cleaner. I have heard putting the item into a hot oven for a few minutes also does the trick.
benny scheiner
- london, uk


This public forum has 60,000 threads. If you have a question in mind which seems off topic to this thread, you might prefer to Search the Site