Not a lecture hall but a roundtable with a seat for you!
60,000 topics spanning 36 years. Education, Aloha, & Fun
topic 0902
Rhenium Plating: Operating conditions for rhenium plating
1998
Q. I have a couple of unusual applications. The first is rhenium plating and the other is Tungsten/nickel intermetallic plating. I've been able to pick up some basic info on the chemical salts for making up solutions but I don't know any operating conditions. Also, what type of anodes would I use, Pt/niobium, SS, other insoluble? Any info on either of these strangers is very much appreciated.
Thanks to all.
Bob Duvall
---
1998
A. On page 469 in Modern Electroplating edited by Lowenheim, there are several references listed for Rhenium plating.
I am not sure of your meaning of "intermetallic" but the same book has numerous references listed for alloy plating with tungsten as one of the metals.
James Watts
- Navarre, Florida
---
1998
A. One good place to start would be with running a cyclic voltamagram on your proposed solution. Almost any electrochemist can perform this test. You can also get information about the response of various potential anode materials from this test. This will give you the E values to know where the voltage should be. The results plot current versus potential so you cna get the current range from here as well. You can estimate your current and voltage parameters from this curve.
If Rhenium traps hydrogen like platinum or palladium you need to know this and you'll want to operate without a huge overpotential. Next, determine the pH of your solution. The anodes are typically left in the solution so you need to have a feel for their corrosion resistance requirement. Next, I'd start looking at Taguchi methods for screening trials to determine optimum pH , process times, current densities within the previously determined window. Try XRF for a means of determining thickness. Good luck. Oh you better find out what the environmental dangers from Rhenium compounds are. Many of the precious metals are used in Cancer drugs so they can be deadly. Also, check out the Las Vegas metal reclaiming convention two years ago. You will find someone proposing a commercial process for reclaiming precious metals. You won't want to lose any Rhenium.
David C. Fairbourn
---
1999
A. We have several customers who are currently electroplating rhenium. They use aqueous and hot salt bath techniques. I know of at least one Phase I SBIR out of NASA LeRC that addresses this subject. We provide various high purity perrhenates, metal powders, rods, etc. to the industry for this application. Small businesses such as ENI in Huntsville, Al are involved in the research as well as larger companies such as Englehard CLAL in Carteret, NJ. Another possible source of info would be AMPTIAC which stockpiles info on materials for the defense department. The last time I checked they had over 1200 references available.
Mark J. Hamister
Rhenium Alloys, Inc.
---
---
1999
I am interested in electroplating both Osmium and Iridium. Has anyone any ideas or advice on how to do this?
Phil Garrett
- Derbyshire, UK
---
---
Silver Tarnish affecting Electrical Properties
2002
We manufacture a product with silver plated contacts. These contacts tarnish over time. Does the tarnish affect the electrical properties? Will the contact still be functional with tarnish?
James Harris
- Elgin, Illinois, USA
---
2002
A. Instead of plated silver for the electrical contacts, try rhenium plating instead. It is harder than silver, a good electrical conductor, and does not readily oxidize at room temperature. If physical surface wear is not an issue, rhodium plating would probably work as well.
Dale Woika
Surface Conversion Sciences - Bellefonte, Pennsylvania
---
---
Rhenium Plating Book?
August 5, 2020
-- this entry appended to this thread by editor in lieu of spawning a duplicative thread
Q. Does anyone know of a good resource for Rhenium plating? I'm looking for a book that could touch on it. It seems to be a pretty commercial type setup without additives, but the only starting point I can find is a random google patent from 1963 with mention of perrhenic acid, ammonium perrhenate, and rhenium phosphate in large ranges.
Kevin Nowicki
- Philadelphia, Pennsylvania
---
August 2020
A. Hi Kevin. We appended your inquiry to an earlier thread where some comments about Rhenium electrodeposition have already been offered. In addition, scholar.google.com cite a good number of articles, although most or all are behind paywalls. Finishing Publications Ltd offers a new book on plating of the lesser known precious metals, which includes a 20-page chapter on Rhenium (as well as chapters on Iridium and Osmium) ==>
Luck & Regards,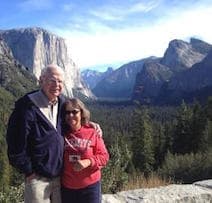 Ted Mooney, P.E. RET
finishing.com - Pine Beach, New Jersey
Aloha -- an idea worth spreading