topic 0873
Measuring Hard Chrome Plating Thickness
(1998)
Q. I'm looking for a non-destructive method to accurately measure hard chrome plating on a 14" diameter x 50" long forged steel roll. Chrome plating thickness is .0001" - .0004". Our chrome plater tells us that magnetic induction methods are not reliable or repeatable.
Thanks
Michael Hoke
---
(1998)
A. Good magnetic thickness testers are non destructive and excellent for checking hard chrome on steel.
It is accurate to about .0001, that should be good enough for almost any application.
James Hoyle
---
(1998)
A. A relatively cheap hand held magnetic instrument normally measures no better than a tenth, plus or minus a tenth. It does not sound like the accuracy that you desire. Fischer makes a lab unit that you can calibrate on a part or a scrap part section that will read to hundredths, plus or minus a few. I think that a few others also make one. There may be new hand held ones with that accuracy, but I have not seen one.
James Watts
- Navarre, Florida
---
(1998)
A. We have tried many types of electronic thickness measuring devices without much luck, especially at these small thicknesses. The one that did the best was one from Kett. The units are loaded with all kinds of statistical information, except they fail in repeatability and absolute accuracy. The best method we have found was the old stand-by: The Magna-Gage, The hand held Biddle gage also does a fine job for the money. The absolute method which we use is before and after micrometer measuring. We take at least ten measurements and calculate the mean and standard deviation. This method yields a very good absolute measurement and an idea of the variability before and after plate. Obviously this is not feasible with thousands of parts, but lends itself quite well to many Hard Chrome applications.
Tim Bricker
- Bricker Finishing
---
(1999)
A. In regards to your letter I believe the test equipment you're looking for is called a DELTASCOPE MP2, made by Fischer Technology.
It's very accurate, easy to use and like the previous response said Fischer makes it.
Erin Fleming
- Detroit, Michigan
----
Ed. note-- James, Tim, Erin: To the extent possible please try to restrict the discussion to technologies rather than brands. We can't count the threads that raced to the bottom once people started debating brands, which immediately introduces vested interests :-)
---
---
July 28, 2008
Q. How to check the mould coating thickness in hot condition?
vijay kumar
hobbyist - vellore, India
---
July 31, 2008
A. Hi, Vijay. Just to be clear, the coating on the molds used in your hobby is hard chrome plating? Why can't you inspect them and do thickness testing with them cold? Thanks.
Regards,
Ted Mooney, P.E.
finishing.com
Pine Beach, New Jersey
---
---
February 3, 2013

-- this entry appended to this thread by editor in lieu of spawning a duplicative thread
Q. I am looking for a suitable coating thickness gauge for checking hard chrome layer in the range of 5 - 7 microns. Surface to be coated is a profile so micrometer does not help and gauges available in the market based on electromagnetic induction are very erratic. XRF is way too expensive. Appreciate help / suggestions from experienced people about any specific model / make which can serve our purpose. Accuracy required is about 0.5 micron and instrument has to be reliable. Not to forget to mention NON DESTRUCTIVE....Thanks in advance..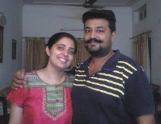 Vikram Dogra
Irusha India - Chandigarh, India
---
---
April 17, 2013
Q. We are also looking for some non destructive method for measuring the plating thickness on our pump parts known as Rotor. The plating thickness range is 0.1-0.2 mm. Please do let us know some suitable instruments.
Thanks
Dinesh Sharma
- NOIDA, Uttar Pradesh, India
---
October 3, 2013
A. You can buy Electrophysik coating thickness gauge, German make distributed in India; or Opus makes instrument
Sudheer Babu
- Chennai, TN, India
---
---
June 11, 2014
Q. Is it important to carry out a microscopic test (referee method) to determine the microthickness of a hard chrome plating on a mild steel specimen of circular cross-section? Is metallographic test necessary to determine the microthickness of a hard chrome plating on a mild steel specimen?
BN
[last name deleted for privacy by Editor]
- kolkata, west bengal, india
---
June 2014
A. Hi. You haven't given us the background/situation yet, such as whether there is a contract dispute -- in which case, as you yourself say, a microscopic test may be the referee method. But this is a destructive test that can't be used on your actual parts, only on samples.
Hard chrome plating is often thick, so a common approach for round parts is to measure the diameter (and possibly roundness) before plating and then again after plating to determine the thickness.
Regards,
Ted Mooney, P.E.
finishing.com
Pine Beach, New Jersey
---
---
August 21, 2017
Q. How to measure chrome plating thickness accurately in cylinder liner.
Amrit Jalavadia
Manufacturing Diesel Engines from 3 hp to 30 hp - Rajkot/ Gujarat / India
---
August 2017

Hi Amrit. Hopefully someone will start the discussion with you, but if they don't, then please get back to us with what methods you've tried and what weaknesses and difficulties you've found with them.
Surely as an engine manufacturer you have tried something by now, and people tend to be shy about making suggestions, when the overall situation suggests that your response to their effort is likely to be: "we tried that and weren't happy with it" :-)
Regards,
Ted Mooney, P.E. RET
finishing.com
Pine Beach, New Jersey
Striving to live "Aloha"


This public forum has 60,000 threads. If you have a question in mind which seems off topic to this thread, you might prefer to Search the Site