60,000 Q&A topics -- Education, Aloha, & Fun
topic 0800p3
Aluminum polishing -- motorcycle frame and swing arm, page 3
---
< Prev. page (You're on the last page of the thread)
---
A discussion started in 1998 and continuing through 2020
Adding your Q. / A. or Comment will restore it to the Current Topics page
2003
If I understand this right and after reading all this. If I try and polish my frame under the tank, the smooth stuff, this should work correct? Use oven off and let sit for 20 min with everything else taped off. Then use 600 grit wet sand/dish soap going in the same direction then India Ink [affil. link to product info on Amazon] straight with a shammy. What will it look like as the ink is applied? A big inky mess everywhere? Then just dilute the ink with water in half using a shammy every time?
James Keenan
- Rogers, Arkansas
---
2004
Hi,
I was wondering if you could give me some ideas as to how I can polish aluminum rims to a chrome like finish. The rims are just a plane American racing Baja wheel with no clear coat or anything. I kept the rims on one winter so they are a little corroded and have some scratches in them. I tried buffing them with a buffing wheel but it didn't seem to make a difference, or I'm using the wrong technique. I tried using buffing and polishing compounds with not luck. I also tried Mother's Mag & Aluminum Polish [affil. link to product info on Amazon].
Jason Baumann
Hobbyist - Northlake, Illinois
---
2004
I'm trying to buff and polish a aluminium chassis of a snowmobile. What is better Scotchbrite pads, fine grit sandpaper and wet sanding, if I use a power sander do I use low or high speed. what type of compounds should I use for finishing. Any help will help.
Steve Nayback
hobbyist - Rudyard, Michigan
---
2004
Wow thanks for such awesome posts. I have an old 1977 Yamaha 650 that needs more than a little polishing. I am starting on her tonight. By the way, new bikes are nice and crotch rockets are fast, my Yamaha is smooth, with enough power for me to earn a $500 Neg II ticket for doing a wheelie through town. After days of polishing, I'll try to post a pic, thanks again.
Justin Rondeau
- Forks, Washington
---
2005
-- this entry appended to this thread by editor in lieu of spawning a duplicative thread
I have purchased a kenworth truck, it has alcoa aluminum wheels. they all need to be repolished, can you give me a step by step process,such as what grit sandpapers to start and finish,what kind of buffers I need to use.i have called some polish shops and they want almost what it would cost to buy new, hope you can help me thanks jeff
jeff williamson
jsw contracting - Glendale, Arizona
----
Ed. note: Additional interesting letters on polishing of aluminum frames and rims include letter no. 1831 and 10917
.
---
2005
Hey all. Absolutely fantastic responses/hints/tips in this thread - it's been a great read.

I am actually polishing an aluminium (evercool) rear exhaust computer case-fan and have just gone through the process of sanding with 600, 800, 1200 Wet/Dry super fine grit, and using Dishwashing detergent in the water that I continuously add whilst sanding. Then I began buffing it with a red-ferrous oxide block that I got at my local hardware which also included a buffing drill attachment in the box. And then cleaned it over with Silvo [affil. link to product info on Amazon] for metal polish.

There is now a moderate shine/reflection forming (I could probably have buffed it more, but the results so far look fairly good). I'm now about to use some Indian Ink (Brand: Windsor & Newtons) which I got from a craft-shop. I also brought a cheap $2.50(aud) chamois tho' it's not a leather-type one, as it appears to be very fine cotton. I am hoping this should do the job. Please correct me if I'm wrong in regard to using this kind of chamois versus a more expensive one?
Vahagn
[last name deleted for privacy by Editor]
- Melbourne, Australia
---
2005
Aluminum Wheel/Coated or not? I have A Harley Solid Aluminum wheel. It needs to be polished and none of the cleaners I've tried even made a dent(I.E. Mothers, Wenol, and Never Dull. How can I tell if my wheel is coated and what I can use with a Mini- Buffer to shine it up without damaging it?
Gary Kershner II
Harley Rider - Manassas, Virginia
---
2005
I'm sorry, but anybody who recommends Mothers mag and aluminum polish or Wenol knows nothing about what they are using.
Sorry to put the cat amongst the pigeons, so called professional polishing shops or otherwise.
Do some research folks.
These products contain anhydrous chemicals, they attack aluminum, mag and zinc.
These chemicals and polishes are banned from use in all federally funded establishments, banned by the Royal Navy and anyone else that knows what they are applying.
They cause oxidation.
Steve Clark
custom polishing - Belfast, Maine
---
2005
Thanks to all for your respective inputs. I am frame-up restoring a 1995 ninja zx9r and found this strain while doing some preemptive research to my own frame and wheel polishing attempts. I'll be bookmarking this page to refer back to often, I'm sure; and I'll post my results for those others who are considering irreversibly scarring their precious belongings while trying to make them pretty.
I think we all know mothers brands aren't the long term best for finish polishing our metals, but it seems that all the brands readily available are essentially the same. I have polished aluminum wheels on my car and I tried a different brand on each wheel for comparison.. . . they all looked the same after application of the different brands, and they all look the same 5 weeks later.
Dave Warner
student - Tempe, Arizona
---
2006
Hey everyone,
Just another addition. I have worked in a machine shop for a few years and polished a lot of different metals. Aluminum does hold a shine well but a mirror polished shine, even when done with buffing compounds, can oxidize simply from the oil in your fingers when you touch it. Plus, aluminum is fairly soft and easy to scratch when its polished. On occasion when I have had to polish parts that will be handled by people, we have sent them to be clear anodized and found that the shine is very minimally diminished, if at all. The anodizing done by a good aftermarket shop is also VERY difficult to scratch and can be cleaned very easily without repolishing to bring it back to its original shine. In addition, if you have a polished part, you can have it anodized in any number of colors and the part will retain the mirror finish in gold or blue or whatever color you choose. Let me just say that people notice a mirrored blue metal finish MUCH more than a standard "chrome" looking finish. It will cost a little bit to do anodizing, but its worth the extra money when you consider the time involved in maintaining a polished surface. Just my two cents, though.
John Schmidt
- La Habra, California
---
2006
Again, GREAT tips for the do-it-yourself-er! Question though... Could I use Scotchbrite pads and a air drill as if I would use sandpaper on the aluminum? the reason I ask is that if your familiar with the TL1000R, the midsection of the frame is QUITE rough, and the upper part is anodized. I haven't come to a decision on what to use to get the anodized coating off yet (Easy-off or Low Grit sandpaper) I do with to spare my fingerprints though. anyone deal with Scotchbrite here? thanks ahead of time.
Cabe Feller
USAF - Burlington, Vermont
---
2007
I LIKE THIS SITE I CAME ON TO POSSIBLY POLISH MY BIKE [1999 GSXR 750 SRAD] AND I HAVE ALREADY FINISHED THE FRAME. IT IS AWESOME. I DO LOVE IT AND IT WASN'T THAT HARD I JUST PICKED A METHOD I SAW ON THIS SITE AND DID IT AND IT REALLY WORKED. IT TAKES TIME AND MORE TIME. IT IS TRULY ONE OF THOSE THINGS YOU GET OUT WHAT YOU PUT IN TO IT.BUT IN THE END YOU WILL LOVE IT.I STILL HAVE TO DO THE SWING ARM AND THEN COMES THE NEW PAINT. A LITTLE CHROME AND SOME PAINT AND I LIKE MY BIKE AS MUCH AS THE NEW ONES.
Dante Petrarca
VIP BARBERSHOP - North Providence, Rhode Island
---
2007
I've read a lot about polishing aluminium now so I started on my own bike(frame and swing arm).
Is there any technique for polishing on the frame s welding. It seems that if you sand on the welding it gets "thinner"
does that have any impact on the strength of the weld in the future?
How do you get the weldings to look super shiny? Do you use a Dremel [affil. link to product info on Amazon] to get in between the welds?

Any one out there knowing what I'm talking about?
Please give me some advice

Cheers
Erik
Erik Jansson
- Sydney, Australia
---
2007
How to mirror polish a top mounted intercooler for a car? Hi, I wanted to polish a aluminum intercooler for my mazdaspeed 3. Can I just use the technique that people use to polish their motorcycle frames or is there a different way for this application. Also could I clear coat the intercooler to keep it from anodizing? and if so what kind of clear coat should I use since the engine will be getting hot. Thank you for any help. I'm new to polishing and would like to get started.
Steven Au
hobbyist - Rosemead, California
---
2007
I HAVE AN ALUMINUM RIM ON A SEMI THAT ONLY SHINES A LITTLE. I WANT IT TO HAVE A MIRROR FINISH WHAT DO I DO ? I HAVE THOUGHT ABOUT USING jeweler's rouge [affil. link to product info on Amazon] AND A HIGH SPEED BUFFER.
JEFF WILSON
HOBBYIST - INDPLS., Indiana
---
2007
I am a fourth generation aluminium polisher by trade. I read these articles out of curiosity. Most of these technics,though very labor intensive and somewhat overkill,will work.

My advise for BEST results is of course to find a professional. But for the do-it-yourselfer I will offer some professional advise (without giving away too many tricks of the trade. Hey I've got to make a living too).

First stay away from Mothers, it's for amateurs,sorry guys. All you will succeed in doing is tiring yourself out and causing your pieces to oxidize faster.

No matter what your method of sanding finish with a buffing wheel and buffing compounds. There are many different sizes and types of wheels. You will have to pick one that suits your needs. As for compounds brown tripoli [affil. link to product info on Amazon] was the best.I say was because real 'Tripoli' used crystalline silica as an abrasive. The EPA has banned the use of this crystalline silica do to it's health risks. I tried some Tripoli knock offs my supplier sent, frankly they sucked. Just because it's brown doesn't mean it's Tripoli. I have found,however,that stainless steel green and yellow both work almost as well. The green finishes brighter,but tends to embed particles causing drag marks. I prefer the yellow.

After removing all sanding marks with the buffing wheel and compound of your choice finish with a white rouge [affil. link to product info on Amazon] and a different wheel. If you try to color with the same wheel you used to buff it will not color as bright.

In both the buffing and coloring take your time and let the wheel do the work(don't push too hard it won't make it go any faster).

That's all for now good luck
K. John Scofield
- Cold Brook, New York
---
2007
Ok so I have to start off saying if it wasn't for some of the postings here I would have probably either failed in my attempts, wasted a lot of unnecessary time, or been repolishing my wheels in a few months. I have a set of 20" Boss 301 wheels for my truck. They were originally Superfinished wheels. I left them on the truck 2 winters ago and have been very upset with myself ever since. Now I have a garage so I decided to do a little research and repolish them. The first place I went was S10forum, where I have found useful information in the past. (I own a 2000 Chevy blazer s10) There was a post about aluminum polishing but he recommended Mother's Billet polish and a powerball for heavily oxidized rims. With pictures showing what he was doing. So I had purchased a powerball sometime ago, so I thought that should be easy bought some mothers billet stuff and poof NOTHING. I don't know how he was getting any shine. So I have polished some aluminum in the past so I was thinking I would just sand out the oxidation, from about 180 grit up to 1500 grit, then polish with some Tripoli and white rouge [affil. link to product info on Amazon] I purchased after the failed mother attempt. Well then my rims looked pretty flat and smooth but they were all cloudy. I followed another post here after I finally found this site! That said only to sand up to 400 grit maybe 600, then use Tripoli then the white rouge, only this time the Tripoli made my wheels cloudy. By the way I am using spiral sewn and loose cotton buffing wheels. This last method removed all the scratches from sanding only it was very cloudy. I was using my drill 2500 rpm as the polisher. So I decide at this point what do I have to lose. I throw one of the buffing wheels on my angle grinder, and using not the buffing end of the wheel but using it as if I was buffing a car, and there is the mirror shine. So I know step back and think about this. Back to the hardware store. Bought some 220 grit wet/dry sandpaper [affil. link to product info at Rockler]. Used this to sand the entire rim. I then skipped the Tripoli, and went straight to the white rouge (bar not liquid). The white compound took out all the 220 scratches and brought back a decent shine. I used a spiral sewn wheel to remove the scratches. I then had purchase a 5" hook and loop backing pad for my drill along with a thin polishing pad. Put some of the white compound on and I finally am getting close! When I burnt through that polishing pad after about 1/4 of the first rim I took some old cotton rags I had laying in a basket, from socks, wrapped them around the hook and loop pad, using the white compound bar, and I reached my perfect mirror shine. The color is great, my center caps for the rims are chrome plated and there is no difference in color or shine. However I do still have fine scratches in the wheel from the white compound. What would be the best method to remove these. I would like something I can apply by hand or using a buffing tool. Any suggestions will be greatly appreciated. Please do not suggest Mother's been there no gonna happen. Hopefully my success can aide some of you who are going through the same problems I had.
Marc Molella
Hobbyist - Naperville, Illinois
---
January 27, 2008
Billet aluminum what a pain in the BUTT! I have A R&R 127 cu.in. Billet t-6061 motor in my $52000.00 chopper. it took me weeks to figure out how to polish that motor to a mirror finish, And I MEAN a mirror finish not a scratch one. Until you touch it with your finger or a baby butt smooth diaper,or any thing on this planet you think is so soft that it wouldn't put a mark on anything, Lady's and Gentleman I'm here to tell you forget it! unless you plan on not doing anything too it like touch it ride it or even sometimes look to hard at it.maybe as soon as your finished polishing if your lucky,but after that it is impossible to keep the mirror finish for any length of time,because breathing on it can scratch it. Do your best, be happy, life is to short, as long as it shines you're doing good. That is of course I might just be crazy, and someone can tell me an easier way! but I think not....
Kenneth Berghaus
I'm polishing something all the time - Vista, California
---
March 1, 2008
I have just purchased a 2003 Big Dog motorcycle. Just want it to look good and stay that way. This bike is 95% polished aluminum, and the aluminum is not in bad shape (some very minor scratches & swirl marks).I'm not sure if I'm looking for a mirror finish, but would like to clean it up & keep it that way.I started using MOTHERS but stopped after reading some of your postings.Could someone please tell me what products are the best & how to apply them.
John Ivers
Hobbyist - Laurel Springs, New Jersey
---
June 3, 2008
Restoring old motorcycle with anodized aluminum parts to polish up. Thought I'd take some of the parts off the bike - carbs, valve covers, etc.. and using a benchgrinder (which I put a firm cloth wheel on) with some polishing putty, I thought I could bring back the original shine theses parts. Didn't work as it seems there is a coating over the aluminum. Should I sand the parts with sandpaper, then use cutting compound and gradually polish to a shine with a rouge polish or car wax even? then after polishing back to a mirror finish, could I spray on a clear acrylic or polyurethane coating to keep the shine?
Bob Brown
hobbyist - Portland, Oregon
---
May 19, 2009

After trying to polish my aluminum front forks on my 1984 Honda shadow with several different methods, I found a dremel accessory that cleaned them up pretty good. If the surface is already pretty smooth the dremel 520 silicon carbide polishing wheel brings it to a nice shine. I used about 10 wheels for each fork and they run about $11.00 for a 5-pack.

Dan Ames




- Davison, Michigan





affil. link
Dremel Polishing Wheel

---
November 18, 2009
hi, I stumbled across these posts and read a few. some advice is good but a lot is seriously time consuming. I'm a metal polisher and own my own business. when I polish aluminium. I do this as follows.
if it has bad scratches
first you need a colored stitch mop, for bench grinder it needs to be 6"x1" for drill mounted it needs to be 4"x1".
for first cut use around 150 grit satene. apply it to mop in a dabbing motion and leave for 10 to 15 mins to go hard.then apply a bit more this is to load mop until you have an even coat on your mop. start top to bottom, left to right. then turn 90 degrees and do it again. until you go 360. then do it again same motion until 360 degree's. then clean mop with wire brush while running. apply 240 grit same loading as before. After this you need a sisal mop 6x1 or 4x1. apply grey supercut polish in a dabbing motion, a little often is best. and start the same polishing routine top to bottom left to right, going 360. then you need a white stitch mop, apply supercut again same as before. after that it will look nearly mirror polished. the final part is using calico G mop with white compound (polish) same motion as before. top to bottom left to right, 360. now it will look mirror, if you want show room finish you need to clean calico with wire brush and add blue compound (polish). you can go further and use a yellow on a wdr mop which is a very fine mop. but this is mainly for pro finish. enjoy your polishing.
mike smith
- Grimsby N E Links uk
---
March 14, 2010
Ok.. So I bought a 1997 Yamaha Fzr for 1200 bucks. I decided to trick it out as much as possible. I cut the sub frame to mount an R1 tail on it, integrated the blinkers into the tail light, and bought every chrome add on possible as well as new decals with chrome outline. All that is left is to paint it polish the frame, and put it back together.

So I started to polish the frame and it looks way better than I could ever imagine. A buddy of mine even thought it was chrome! But up close there are scratches from when I sanded. I can tell some are a couple grits deeper. Meaning I can distinguish between the sandpapers used by the look of the scratch. I am not sure what one is what but there is a definite difference. So my question is how do I eliminate those scratches when sanding. I read a previous article on this website about polishing the frame and took everything from the different people and put together what I thought made the most sense. I decided to use an orbital sander with 220 to get off the outer anodizing ( I believe that is what it is called). I then wet sanded it starting with 220 and working my way up as follows: 400, 600, 800, 1000, 1200, 1500, 2000. At this point it looks like a mirror already!. So then I take the red solid cutting bar and then once it looked cleaner and ready I moved onto the white rouge I believe its called. I purchased these in a package with polishing wheels at the local home depot for around 9 dollars. It got the shine I perfect in my opinion so no need for any other products, but I did buy some jewelers rouge from Ace hardware that didn't seem to work at all. Anyways back to the polishing. So once I got done with the white rouge it looked incredible. The light shine intensely on it. It was an absolute mirror finish, just like looking in any mirror! BUT, there are small scratches in the direction I sanded and it drives me nuts! You can only tell looking close,but I want it perfect!

So reading my post is great for anyone who wants to learn how because I did achieve a nearly perfect finish, but I need help with getting out the small remaining scratches! so any help would be greatly appreciated.

Thanks so much,

Patrick
Patrick M. O'Connor
- Hartland, Wisconsin
---
May 4, 2010
-- this entry appended to this thread by editor in lieu of spawning a duplicative thread
So I am building a paintball gun from scratch. looking inside other guns the anodizing is polished to a mirror bright finish and it is ultra smooth. How do you do this?
Christian Jones
Hobbyist - Lakewood, California
----
Ed. note: Hi, Christian. As you see, we appended your inquiry to a thread that may already answer it. If these are factory guns, the anodizing may have been "lapped" for smoothness. But if you have remaining questions, please post them. Thanks!
---
July 25, 2011
-- this entry appended to this thread by editor in lieu of spawning a duplicative thread
Hi Everyone.
I've been working on polishing a set of aluminum motorcycle wheels. They are pre-polished from the factory but were kind of dull when I purchased the motorcycle. Using a soft side stitched buffing wheel removed all of the water marks and oxidation just fine. The wheels have a good shine to them, but not that mirror finish. I'm still left with the fine scratches. I was wondering what you guys suggest to finish the job. Hand polish? Machine polish? What materials should I use? What type of towels/wheels. What type of polish/compound? What method do you suggest? Any information would be greatly appreciated. Thanks!
Brian Osterfeld
Hobbyist - Columbus Ohio
---
July 27, 2011
Hi, Brian.
As you see, we've appended your inquiry to a thread that will answer it, or at least give you a lot of food for thought. But please follow up if you're not finding what you need on this page.
Regards,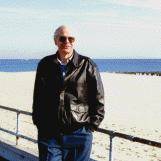 Ted Mooney, P.E.
finishing.com - Pine Beach, New Jersey
Striving to live Aloha
---
---
June 18, 2020
Q. How can I preserve polished aluminum finish on classic toys. I can't anodize them or spray them.
ennis davis
- Fullerton California
---
June 2020
A. Hi Ennis. Your only option is to completely protect the aluminum from the environment because it is an extremely active metal and it will oxidize if exposed.
If you're saving the toys for posterity you can enclose them in museum cases with VOCs to control their environment, or you can coat them in some fashion. If you can't spray them, you can dip them or brush them. If you can't use a heavy 2-K clearcoat like automotive clearcoat, you can try a single component one like Everbrite [a finishing.com supporting advertiser]. If you insist on virtually no coating at all, then wax is the closest you can get I guess. Good luck.


Regards,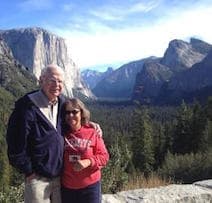 Ted Mooney, P.E. RET
finishing.com - Pine Beach, New Jersey
Aloha -- an idea worth spreading