The world's most popular metal finishing site, and the internet's friendliest corner
topic 0757 p3
Restoring a National Cash Register, p.3
---
< Prev. page Next page >
---
A discussion started in 1998 but continuing through 2019
2004
Q. Hi--
I am a retired guy who restores the old copper soda acid fire extinguishers and I notice from time to time I polish one that appears to have "tiger stripe" copper. Please provide some information on this copper--history, production process, why and when it was used on fire extinguishers.
Thank you ,
Doug Purtee
antique fire extinguisher restoration - Fairland, Indiana
---
2004
Q. I have a pair of old evacuation horns that are tarnished. The horns are brass and the brackets are either copper or maybe red brass? What would be the best way to get them looking like new.
Thank you,
Doyle Boudreaux
homeowner - Scott, Louisiana
---
2005
Q. I saw TARN-X at my local grocery store, Giant Eagle. it was with the cleaners. I looked at it to do an eagle project where I am restoring an American Legion honor roll. It said on the back not to use it on brass though, I was confused about this.
Dayne Crowley
- Pittsburgh, Pennsylvania
---
2005
Q. I have tried Brasso to clean my brass ornamental kettle but it isn't working. Does anyone know how I can get it clean.
Lyndda Cavanagh
hobbyist - Brockville, Ontario, Canada
---
2005

I have used Mother's Mag & Aluminum Polish [linked by editor to product info at Amazon] on a brass bar counter & railing, it works the best. Brasso I don't like. I have to try ketchup, it is cheap and sounds like it works from everyone who has tried.
Kathie Nystedt
- Langenburg, Sk., Canada
---
2005
A. Like most people posting, I've tried many things. What I've found is that ketchup doesn't boil well. You end up with a mess. It does, however, remove the tarnish. I've tried lemon juice and found it to be mild. I tried Brasso and Tarn-X and some other store purchasable brass product. None of them removed the tarnish easily. I also tried a grinding buffer and the Dremel. Not a fan of either and quite expensive in the long run. I am cleaning all of my brass on a grand piano, including a 56" hinge.

I found vinegar works the best so far. I soak it overnight and polish with Brasso the next day. Then I clean it and soak it again. The pieces are around 100 years old.

My Dad, a Chemical Engineer, said all of these home remedies contain acetic acid and that's why they work. So anything with acetic acid will work in the same way, and the higher the concentration, the quicker it will work, however, it is burning off the layers, so don't leave it soaking for too long.
Trina Werkema
- West Chester, Pennsylvania
---
2005
A. When I was in the Navy I would use stuff called Nevr-Dull [linked by editor to product info at Amazon]. An easier method is to use a drink aid like kool aid. just match the color of the drink aid with the color of the brass or copper. Usually orange or yellow works well .

Good luck.
Brian O
- Highspire, Pennsylvania
---
2005
A. To clean brass and copper that is very tarnished use coker and a small buffing wheel attached to your power drill. It works quickly and puts a shine on it that you can not get by hand cleaning. The coker (coke-ker) and buffing wheels are cheaper than chemical cleaners and can be purchased thru WW Grainger or check with your local bumper nickel plater. They can also tell you what grade (like Sandpaper [linked by editor to product info at Rockler]) you will need. Be careful the metal gets hot easily. Once you have it all cleaned, wearing gloves to avoid finger prints, simply put on a coat of turtle wax (car wax)and buff just like you would a car. Your items will stay shiny much longer and the wax is easy to remove when its time to polish it again.
Becky Jones
- Independence, Missouri
---
2005
A. I had been struggling mightily to clean an old antique brass and crystal chandelier which we purchased in Europe. It was absolutely brown with oxidation - it looked more bronze that brass. I could see that scrubbing with Brasso [linked by editor to product info at Amazon], Wenol [linked by editor to product info at Amazon] and Flitz [linked by editor to product info at Amazon]was not a long-term answer - instead I was headed for a case of carpal tunnel syndrome or arthritis. So, I decided to search the web for a better way and arrived at this website.

Of all the concoctions suggested, I elected the one closest to where I was working on the piece....toilet bowl cleaner [linked by editor to product info at Amazon]! I squeezed a little on a paper towel and applied to an arm of the chandelier. To my amazement and glee, the oxidation literally disappeared! Honest....I'm really not kidding! It worked in seconds with virtually no elbow grease. Immediately after cleaning off the Lysol, I reapplied the Wenol to finish the job and bring out the true colors of the brass....this is just too cool!

Thanks to everyone for all the suggestions you've shared!
Robert Keeley
- Oldsmar, Florida
---
2005
Q. For all those confused about Tarn-X, there are several different types. One of them is called Tarn-x Brass Glaze. All of the other types are not meant for use on brass. This has been more difficult to find because fewer stores sell it, however, my local Ace Hardware has it. Hoping it will work...
Trina Werkema
- West Chester, Pennsylvania
---
---
2006
Q. I just hung up my brass chandelier that has been put away since 1978. I was excited to get out that I use Tarn-x on it, thinking I used it before on brass. I read the bottle when it was too late. It now has ruined my finish. What can I do?

Michelle Homewood
- South Bloomfield, Ohio


---
2007
!! I own a brass antique chandelier. It was purchased in 1968. By mistake it was cleaned with silver cleaner, which took some of the finish off. I wrote this site once before. What can I do about this?
Michelle Homewood
[returning]
- South Bloomfield, Ohio
---
2007
Sorry that no one responded, Michelle. Unfortunately, the situation probably has no clear answer, plus similar questions have been answered here hundreds of times before, so the readers probably had nothing definitive to say to you.
If it was purchased in 1968 it probably had real brass plating on it. Apparently this has been scoured away in spots. Brass plating is impossible for a homeowner to re-do for themself, so your options are probably limited to sending it to a plating shop for replating, painting it with a brass colored paint, or trying a Rub'N'Buff [linked by editor to product info at Amazon]. Good luck.
Ted Mooney, P.E.
finishing.com - Pine Beach, New Jersey
Striving to live Aloha
---
---
2003
Q. I have an old brass chandelier, and it is very tarnished. I am looking for a way to clean it without harming the wiring in the arms of the chandelier. I am concerned that any cleaner might short out the wires. I do understand that when I clean the chandelier, that it must not be connected to electric!
Dan Pincu
- Plantation, FL, USA
---
2006

WOW the ketchup tip for tarnished brass works better than the store bought stuff, smells better and is much cheaper! Thanks!
KAT CRUZ
- Delray Beach, Florida
---
February 23, 2008

Holy criminy! Ketchup works! Just wanted to let the fine gentleman know further down in this board that his recommendation for ketchup for brass tarnish removal was fantastic. I have an intricate brass dragon that store-bought brands were hardly touching. I coated him in ketchup, let him set for about an hour and removed all the ketchup from the nooks and crannies with a soft toothbrush. The dragon is back to his flaming beauty. Thanks!
Diane Armitage
just an owner of too much brass - Laguna Beach, California
---
December 19, 2008
Holy St. George! But please remember that, gentle as Ketchup (or vinegar and salt) are on people, they are extremely aggressive to brass. If it's a robust brass article, it's probably fine, but these materials can harm delicate items
Regards,
Ted Mooney, P.E.
finishing.com - Pine Beach, New Jersey
Striving to live Aloha
---
January 21, 2009
A. I have been restoring brass cash registers for 20+ years and find that coating lacquered parts with 'Gunk' for about an hour before washing and scrubbing with a soft bristled brush in hot soapy water works great.
Paul Lamotte
- Winnipeg Beach,MB, Canada
---
June 20, 2009
Q. I have a brass ships bell, with an inscription reading 1949.It has a finish on it,but spite of this it has become dark in color. I would like to take the finish off, shine and re-finish the bell. Do you have any suggestions for removing the finish?
Anne Wasse-Lyon
house-wife - Savannah, Georgia
---
December 16, 2009
A. I know where you are! I have restored 200 brass cash registers.
First buy some silica sand and blast them. won't hurt anything even the indicators.
After blasting them, buff them with a bar polish, them clean them with some soapy pressurized foam, then return to the polishing booth and polish it with a bar of red rouge. clean again then spray with a clear lacquer. works every time!
bill cunningham
- clinton twp, Michigan
---
April 2, 2011
A. I used to work at a milk plant and we used hydrofluoric acid on our milk tankers works great on brass, stainless steel, also super on aluminum.
alan moore
- Blackburg, South Carolina
---
April 3, 2011
Hi, Alan. We appreciate your success story. But after 40+ years in the metal finishing industry, cyanide, hexavalent chrome, concentrated sulfuric acid and all the rest scare me very little. But hydrofluoric acid still terrifies me. I wouldn't let it anywhere near my house!
Regards,
Ted Mooney, P.E.
finishing.com - Pine Beach, New Jersey
Striving to live Aloha
---
April 3, 2012
A. I restore brass NCRs as a hobby and polishing them is not an easy and fast process. First, every piece of brass must come off. Next you have to get all of the dirt off by putting some water on it and Comet or Lime Away and scrub it with a tooth brush. Next you have to get the old lacquer off the brass by putting paint stripper on it and leave it on for fifteen minutes then pour boiling water on top of it and, instantly after, carefully grinding it off with a powered brass brush. I like to use a hand held grinder with a brass wire brush in place of the grinder. Do not press too deep into the brass -- all you want to do is take the lacquer off it. It will brighten up a ton, but that's not the end. Then with a bench buffer you need two different types of buffing abrasives. First buff the brass with tripoli then finish it with rouge. Both on different cotton wheels. Finish it all of with a thin layer of lacquer and there you go. Hope this helps.
Connor Kilmer
- Auburn, New York, USA
---
October 4, 2013
Q. I know that this site is primarily about metal finishing but you all seem to know so much about NCR's. I acquired an NCR and was able to un-jam one of the numbers but now the key is locked in place and won't come out and all the numbers are locked and won't move as well as the drawer I can not get the drawer to go back in and stay in place in locked position. I'm at a stand still. This is an old metal register not the brass one. It is model #FR-867635-TT. Thank you for any help that you can give me.
AMANDA CRANE
- Bushkill, Pennsylvania, USA
---
January 30, 2014
Q. Where can I go to find blueprints or something on rebuilding a cash register? My grandpa had a cash register that he took apart to clean but never got around to putting it back together. I have it now, but have no idea where to go to get it put together. I would like to finish what my grandpa started. Please help.
Jay
- North Carolina
---
---
March 16, 2014
Q. Hello, I too have a 1913 NCR that I would like to restore. Can someone tell me what it would cost to send in my brass pieces to be polished and coated?

Thanks,
Zack
Zack Methvin
- Arvada, Colorado USA
>
---
January 9, 2015
A. I'm trying the 3 parts peroxide 1 part vinegar. Working well!
Cyndi Manka
- Yakima Washington
---
---
May 17, 2015
Q. How much does a National 311 Cash register weigh?
Charles Moore
Hobbyist - Wayne, Michigan
---
July 18, 2015
Q. Can anyone direct me to a site where I can purchase a national cash register model 332 Manual? I need help with my 332. When the keys are depressed the drawer will open but the key will not return. It requires me to lift the key by hand. It needs some kind of a spring. I sure a manual would be helpful. Also where will I purchase it.

Thanks,
Roger thomas
- Harrison township Michigan
---
July 22, 2015
Q. Hello, I am having almost the same issue with my NCR. I purchased my NCR from an Estate Sale and the previous owners painted the whole thing in multitude of colors. The paint is so thick the first panel I cleaned took me a couple of weeks just to get the paint out of the groves. Can anyone please tell me a way I can get the paint off faster with out damaging the brass? I would love to try the Vinegar and Boiling water, but can't get a pot big enough to fit each panel in. Thanks
Tom Szczepanik
- Barnegat, New Jersey, USA
---
March 17, 2017
A. I've been working on restoring OLD instruments (a early 1950's sousaphone, an early 1900's alto horn, and a 1941 trumpet) and have found by far the BEST polish is Maas Metal Polish. (I've used Brasso, ketchup, vinegar and salt also).
Maas is a little more expensive than the others, but in my opinion well worth it.
Frances Copeland
- Alpharetta, Georgia USA
---
---
Servicing NCR Drawer so it shuts

August 15, 2017

Q. I know I may need to join a club and pay a fee, but I am very new to this.

I just purchased a very rare fine scroll #5 National brass candy store cash register.

It was made in 1903 with a number #808206 on the face and under the drawer.

This machine is missing the top purchase plate and the drawer will not latch shut. Otherwise everything seems to work well.

I am looking for advise on how to service/fix the drawer so it works properly.

I know I will probably have to take the sides and back off to perform the fix, but am looking for advise to ensure I don't cause additional problems.

If you can assist me with this I will be very grateful.

If you require a fee please let me know.

Dan Ogle




want to repair NCR - Meridian, Idaho





---

August 2017

Hi Dan. This is a free, no registration required, site. If any reader can help you, we're happy to post their response. It's just that our primary focus is metal finishing, not antiques repair, so neither I as the site operator nor most of our regular readers have much experience with your question. Welcome.

Regards,




Ted Mooney, P.E. RET




finishing.com - Pine Beach, New Jersey




Striving to live Aloha




---
---
January 8, 2019
Q. I restored my first NCR 20 years ago. It was lacquered and I was told to buy a Christmas wreath plastic container and fill it with water and a lot of Powdered Tide clothes detergent. Soak the piece like the back of the machine over night. To my surprise, it removed every bit of the lacquer without any scrubbing with no damage! Try it! It Works!

I can't seem to polish it without leaving dark residue in the engraving lines. I would love to find out how and I am so happy to pass along my tide trick!! No damage!

Where can I buy parts? I need key rings and money flags to change from British pounds and pence! Also what gets the green vertigris off? Thanks for your help and I have 5 to restore plus a nickel full size and nickel candy store. I also have 20 antique telephones to restore. I also have a valuable 19th century binocular microscope to restore that needs to be re-tarnished where the lacquer was worn off. Can I do this? I didn't realize that polishing this would devaluate it!
Mike Rattan
Retired Telephone Man - Tolar, Texas, USA
---
January 27, 2019
A. I worked for NCR in the 1960s and 70s. At that time the huge (25,000,000? sq ft) Dayton factory was full of obsolete parts. Millions upon millions of parts.

By the late 1970s mechanical cash registers were obsolete, having been replaced by electronics. The Dayton factory continued to make some other products, but was much larger than needed, so it was gradually demolished over the next 15-20 years. The need for replacement parts was all but non-existent, so AFAIK the parts inventory was sold for scrap.

An on line search will take you to some hobbyists who may have some spare parts yet.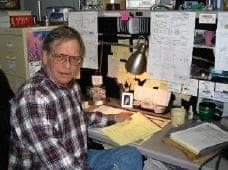 Jeffrey Holmes, CEF
Spartanburg, South Carolina