Where the world gathers for
plating, anodizing, & finishing Q&As since 1989
-----
National Cash Registers: How to Restore & Refinish
Q. I am restoring a National model 313 cash register. I need to find a booklet with pictures and instructions to help me reassemble the parts that were cleaned. The core of the machine is still intact, had sense enough not to disassemble it, but I have not had any luck getting it to work again.
Steve Goodman
hobbyist - Post Falls, Idaho
January 19, 2022
A. Steve, buy the "class 700 student repair manual" that's on Ebay by holdem7072. It will show every part in the register, explain it, and tell you its purpose.
Jt sears
- Sun City West, Arizona
---
---
Q. How do I clean up (restore) the external metal casing from this 1947 cash register
Bob Bakelaar
- Durham, North Carolina
February 3, 2022
---
---
---
Closely related historical posts, oldest first ...
Q. I'm restoring a National Cash Register with a case made of very ornate red brass. Being almost one hundred years old, the case is tarnished to the point where it is virtually black. Many polishes will remove the tarnish on the flat surfaces, however in the deep crevices the tarnish just can't be reached with polish. Is there some type of chemical solution in which I can dip the parts in order to remove the tarnish.
Thanks for your time and consideration.
Tom D
[last name deleted for privacy by Editor]
St. Albans, Missouri
1998
A. Tom,
Get a bottle of Tarn-X [affil link]. This is a chemical cleaner for brass that will remove the tarnish without damaging the brass. Just dip your parts into a bowl of this solution and use a soft bristled brush to scrub the recessed areas. Unless the surface is sealed in some manner (clear lacquer or polyurethane) the brass will tarnish again in a few months. Good Luck!
Tom S
[last name deleted for privacy by Editor]
- Reading, Pennsylvania
A. We appreciate Tom S's help, but this information is not entirely accurate. The Tarn-X site includes this FAQ:
"Is Tarn-X safe to use on brass?
No, Tarn-X is not safe to use on brass. This is because brass is an alloy of copper and zinc, and the acids in Tarn-X effect zinc."
However, there is a separate product called Tarn-X Brass Glaze.
Regards,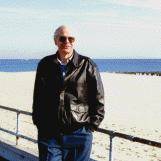 Ted Mooney
, P.E.
Striving to live Aloha
finishing.com - Pine Beach, New Jersey
A. Tom D: I have tried Tarn-x and have had little success except with silver...you might try liquid toilet bowl cleaner (toilet bowl cleaner [affil link]) which contains Hydrochloric Acid...wash off as soon as you use it but it will definitely remove tarnish from Brass and copper. I apply it with 0000 steel wool [affil. link] which won't scratch the metal. Needless to say (but I'll say it anyway) wear rubber gloves [←affil. link] and don't breath the fumes. After you remove the tarnish polish with a Cape Cod Metal Polishing Cloth [affil link] and watch the shine come out!
Good luck...
Glenn H
[last name deleted for privacy by Editor]
A. It is possible that the original finish was a lacquer, which was thin on the flat surfaces, thicker in the textured surface. Soaking the part in a hot alkaline solution, or trisodium phosphate [affil link] or Sodium Metasilicate or some solvent to remove this lacquer before attempting to polish it might help.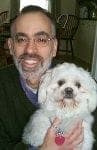 Tom Pullizzi
Falls Township, Pennsylvania
---
---
Q. I have a old National Cash Register with the same problem. I have tried everything as well.
Thanks
Jim Decker
1998
---
---
Q. I'm an ex NCR Tech from the old days and would like current news to help in restoring an old brass Class 452 I got for Christmas.
Thank you.
Jim R
[last name deleted for privacy by Editor]
Anchorage Well and Pump Service
1998
---
---
Q. Any info out there about cleaning nickel plated brass cash register?
Sheila J
[last name deleted for privacy by Editor]
Long Beach California
1999
A. Hi Sheila,
Metal polishes usually have mild acids and abrasives well suited to this purpose →
But you may want to use them with a buffing pad or ball on a battery powered electric drill.
Luck & Regards,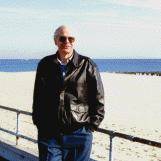 Ted Mooney, P.E.
Striving to live Aloha
finishing.com - Pine Beach, New Jersey



---
---
Removing old paint from brass cash register
2002
Q. I have a National Cash Register Model 332 that I would love to restore. It was from my Uncles business. My problem is I'm not sure how to clean the case. I believe the case is brass but to appears to have had a grayish paint or something applied to it. This paint has either chipped off in spots or wore off. I'm not sure what to use to removed this and take it down to the brass. Thanks for any help.
Craig R
[last name deleted for privacy by Editor]
- Frostburg, Maryland
A. Hi Craig. There are two general types of paint removers: caustics, which are probably bad for brass; and organics like methylene chloride 'aircraft stripper' which are harmless to metals but noxious and toxic to people. If you wear gloves and googles and work outside, preferably upwind, and follow the directions ...

Luck & Regards,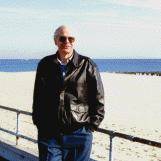 Ted Mooney, P.E.
Striving to live Aloha
finishing.com - Pine Beach, New Jersey



---
---
Want to Remove Nickel from Red Brass Cash Register
Q. I just purchased a red brass cash register that has been nickel plated at one point in its long life. Most of the nickel has been worn off, and I would like to get the red brass look out of the register. Are there any suggestions on how to remove the plating on the register. To do at home? Any suggestions are greatly appreciated. Thanks.
Adam E
[last name deleted for privacy by Editor]
- Haubstadt, Indiana
2002
---
---
Copper Oxidized on National Cash Register
Q. I am restoring a National Cash Register and I have seen the term "Copper-Oxidized" refer to the restoration process. I would like some professional advice on the best way to achieve a beautiful look to this classic Brass Register. Thanks!
David Buckingham
Greenville, South Carolina
2006
A. There were several different finishes used on those registers which had the cast brass cabinets. Some were bright brass, and some were "antiqued". I think antique is what you're looking for. Here's a process which will work, although it might best be done by a metal finishing shop.

Clean the brass panels back to "as-cast" new. This will require some combination of organic solvents, stiff brushes, brass polish and buffing wheels. When perfectly clean, dip in a 2% solution of Liver of Sulphur [affil link] until dark brown/black all over. Rinse, dry, then buff lightly over the high spots, leaving as much/little dark in recesses as you like. Finally coat with a clear acrylic.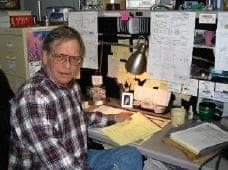 Jeffrey Holmes, CEF
Spartanburg, South Carolina
A. You can use 50 gm copper sulphate, 5 gm potassium permanganate,1 lit water solution. Immerse oxide and grease free parts in cold(slow) or boiling(faster) solution. Good luck!
Goran Budija
- Cerovski vrh Croatia
A. I have been restoring brass cash registers for 20+ years and find that coating lacquered parts with 'Gunk' for about an hour before washing and scrubbing with a soft bristled brush in hot soapy water works great.
Paul Lamotte
- Winnipeg Beach, MB, Canada
January 21, 2009
A. I know where you are! I have restored 200 brass cash registers.
First buy some silica sand and blast them. won't hurt anything even the indicators.
After blasting them, buff them with a bar polish, them clean them with some soapy pressurized foam, then return to the polishing booth and polish it with a bar of red rouge. clean again then spray with a clear lacquer. Works every time!
bill cunningham
- clinton twp, Michigan
December 16, 2009
A. I restore brass NCRs as a hobby and polishing them is not an easy and fast process. First, every piece of brass must come off. Next you have to get all of the dirt off by putting some water on it and Comet or Lime Away and scrub it with a tooth brush. Next you have to get the old lacquer off the brass by putting paint stripper on it and leave it on for fifteen minutes then pour boiling water on top of it and, instantly after, carefully grinding it off with a powered brass brush. I like to use a hand held grinder with a brass wire brush in place of the grinder. Do not press too deep into the brass -- all you want to do is take the lacquer off it. It will brighten up a ton, but that's not the end. Then with a bench buffer you need two different types of buffing abrasives. First buff the brass with tripoli then finish it with rouge. Both on different cotton wheels. Finish it all of with a thin layer of lacquer and there you go. Hope this helps.
Connor Kilmer
- Auburn, New York, USA
April 3, 2012
---
---
RFQ: Want new Nickel plating for 1940's Cash Register. Currently is painted grey
Darrin Ciaschini
- Woodbury, Minnesota
November 25, 2009
Sorry, this RFQ is outdated, but technical replies are welcome. No public brand/source suggestions please ( huh? why?)
---
---
Q. I know that this site is primarily about metal finishing but you all seem to know so much about NCR's. I acquired an NCR and was able to un-jam one of the numbers but now the key is locked in place and won't come out and all the numbers are locked and won't move as well as the drawer I can not get the drawer to go back in and stay in place in locked position. I'm at a stand still. This is an old metal register not the brass one. It is model #FR-867635-TT. Thank you for any help that you can give me.
AMANDA CRANE
- Bushkill, Pennsylvania, USA
October 4, 2013
A. Without being familiar with the model I can speculate that the frozen key is the one that resets the running total or transaction counter and it is not turning far enough to get the counter to reset to zero. There should be a cam or notched disk on the shaft of the (odometer type) counter that allows a lock-out arm to reset. If you are stuck mid cycle and cannot get to 00000 then the unit is locked up. You will need to disassemble it and fix the problem.
M Karahadian
- Berkeley, California
December 19, 2022
---
---
Q. Where can I go to find blueprints or something on rebuilding a cash register? My grandpa had a cash register that he took apart to clean but never got around to putting it back together. I have it now, but have no idea where to go to get it put together. I would like to finish what my grandpa started. Please help.
Jay
- North Carolina
January 30, 2014
---
---
RFQ: Hello, I too have a 1913 NCR that I would like to restore. Can someone tell me what it would cost to send in my brass pieces to be polished and coated?

Thanks,
Zack Methvin
- Arvada, Colorado USA
March 16, 2014
Sorry, this RFQ is outdated, but technical replies are welcome. No public brand/source suggestions please ( huh? why?)
---
---
Q. How much does a National 311 Cash register weigh?
Charles Moore
Hobbyist - Wayne, Michigan
May 17, 2015
A. 311 312 313 All weigh about the same -- 85 Lbs
Joe Montello
hobbyist - Indian Harbour Beach, Florida
November 15, 2021
---
---
Q. Can anyone direct me to a site where I can purchase a national cash register model 332 Manual? I need help with my 332. When the keys are depressed the drawer will open but the key will not return. It requires me to lift the key by hand. It needs some kind of a spring. I sure a manual would be helpful. Also where will I purchase it.
Thanks,
Roger thomas
- Harrison township Michigan
July 18, 2015
---
---
Q. Hello, I am having almost the same issue with my NCR. I purchased my NCR from an Estate Sale and the previous owners painted the whole thing in multitude of colors. The paint is so thick the first panel I cleaned took me a couple of weeks just to get the paint out of the groves. Can anyone please tell me a way I can get the paint off faster with out damaging the brass? I would love to try the Vinegar and Boiling water, but can't get a pot big enough to fit each panel in. Thanks
Tom Szczepanik
- Barnegat, New Jersey, USA
July 22, 2015
---
---
Servicing NCR Drawer so it shuts

Q. I know I may need to join a club and pay a fee, but I am very new to this.

I just purchased a very rare fine scroll #5 National brass candy store cash register.

It was made in 1903 with a number #808206 on the face and under the drawer.

This machine is missing the top purchase plate and the drawer will not latch shut. Otherwise everything seems to work well.

I am looking for advise on how to service/fix the drawer so it works properly.

I know I will probably have to take the sides and back off to perform the fix, but am looking for advise to ensure I don't cause additional problems.

If you can assist me with this I will be very grateful.

If you require a fee please let me know.

Dan Ogle




want to repair NCR - Meridian, Idaho




August 15, 2017






Hi Dan. This is a free, no registration required, site. If any reader can help you, we're happy to post their response. It's just that our primary focus is metal finishing, not antiques repair, so neither I as the site operator nor most of our regular readers have much experience with your question. Welcome.

Regards,

Ted Mooney

, P.E. RET

Striving to live Aloha

finishing.com - Pine Beach, New Jersey
---
---
Q. I restored my first NCR 20 years ago. It was lacquered and I was told to buy a Christmas wreath plastic container and fill it with water and a lot of Powdered Tide clothes detergent. Soak the piece like the back of the machine over night. To my surprise, it removed every bit of the lacquer without any scrubbing with no damage! Try it! It Works!

I can't seem to polish it without leaving dark residue in the engraving lines. I would love to find out how and I am so happy to pass along my tide trick!! No damage!

Where can I buy parts? I need key rings and money flags to change from British pounds and pence! Also what gets the green verdigris off? Thanks for your help and I have 5 to restore plus a nickel full size and nickel candy store. I also have 20 antique telephones to restore. I also have a valuable 19th century binocular microscope to restore that needs to be re-tarnished where the lacquer was worn off. Can I do this? I didn't realize that polishing this would devaluate it!
Mike Rattan
Retired Telephone Man - Tolar, Texas, USA
January 8, 2019
A. I worked for NCR in the 1960s and 70s. At that time the huge (25,000,000? sq ft) Dayton factory was full of obsolete parts. Millions upon millions of parts.

By the late 1970s mechanical cash registers were obsolete, having been replaced by electronics. The Dayton factory continued to make some other products, but was much larger than needed, so it was gradually demolished over the next 15-20 years. The need for replacement parts was all but non-existent, so AFAIK the parts inventory was sold for scrap.

An on line search will take you to some hobbyists who may have some spare parts yet.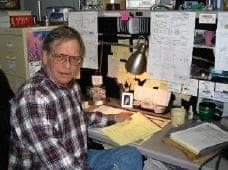 Jeffrey Holmes, CEF
Spartanburg, South Carolina
---
---
Q. I have an early, circa 1900 NCR cash register that is nickel plated over cast iron. Fortunately, the nickel is in good shape, but needs to be polished to match a reproduction top sign that I purchased to install on the register [the reproduction is nickel plating over brass, with a gloss clear coat]. I had to strip gold paint off the register when I bought it; the previous owner had spray painted the whole register gold to make it look like brass! Luckily, I believe this had helped preserve the nickel finish - which is now stripped, but has a non-shiny, dull silver appearance.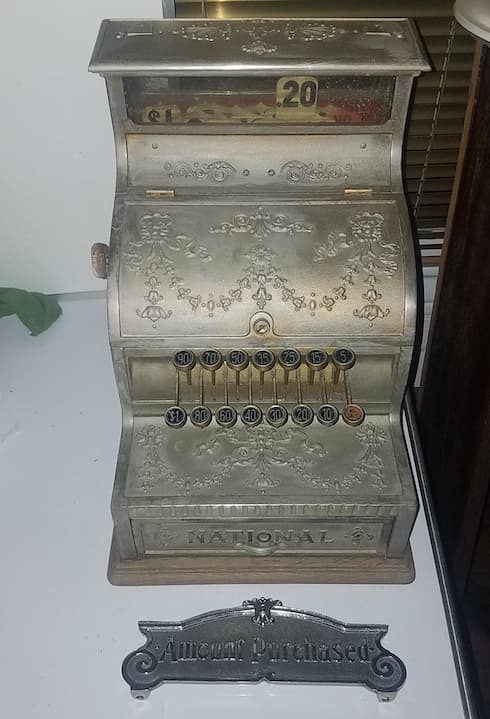 I have polished brass, stainless, and copper before, but have never polished nickel - I know it is plated to an unknown thickness, and do not want to over polish or ruin the plating - then need a gloss clear coat to preserve the polished finish. Advise will be greatly appreciated!
Gary Tackel
- Garland, Texas
October 25, 2021
A. Hi Gary.
That's a beautiful piece of equipment but I don't think it ever looked like your sign, and don't think it's possible to polish it to that look. For one thing, I'm not sure that sign is nickel plated & clear coated because it seems to have the slightly "blue-ish" tint of chrome plating rather than the slightly "yellow-ish" tint of even fresh nickel plating.

Before trying a more abrasive polishing or buffing compound, I'd suggest trying something like Barkeeper's Friend. It contains oxalic acid and a very mild abrasive. Mild acids like oxalic acid and sulfamic acid can dissolve nickel oxides (tarnish) without substantially dissolving nickel metal.
Luck & Regards,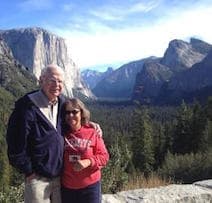 Ted Mooney
, P.E. RET
Striving to live Aloha
finishing.com - Pine Beach, New Jersey
---
---
Q. Hi, I have an old National Cash Register. Would you know how to repair it, or who I could ask? Found it in a locked room in our garage years ago.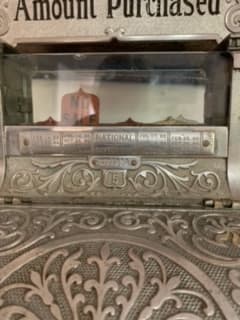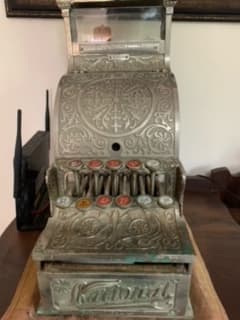 Jamie Quadrado
- Ladybrand, South Africa
November 23, 2021
Sorry, this RFQ is outdated, but technical replies are welcome. No public brand/source suggestions please ( huh? why?)
---
---
Q. I am trying to restore an NCR 324 candy store machine. The paperwork on the bottom says it went to Chicago Illinois and bought by Mr. Knox of the Woolworth family. I have been cleaning it with Brasso and much elbow grease with tiny tooth brushes dipped in warm water and then rinsed with a soft cloth.

I need to know if there is a booklet available that will tell me how to take all of it apart as I have the sides and back off but I need to get into where the keys are because there is much gunk on them. I have Dummy keys which I have bought and would also know if they can be made into real keys instead of just the dummy key. Any help that I can receive will be most valuable and I would appreciate any help.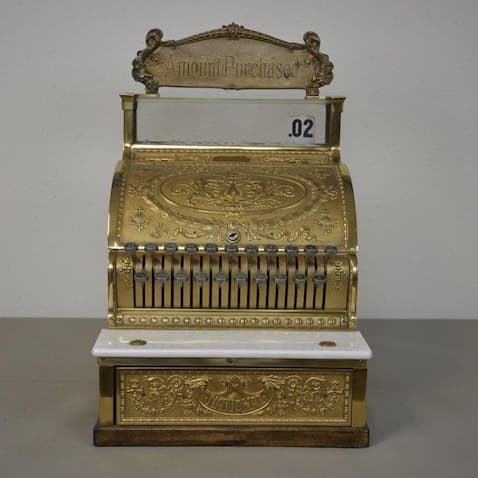 I am not able to do any type of sand blasting or anything like that but I want to restore it to its rose bronze originality. Thank you for any help that you can give.
Paw willard
- Moore, South Carolina
January 4, 2022
A. I am in the same boat. I bought a cheap sand blaster and used crushed walnut shells from Harbor Freight. That worked great on the brass. After that I used a wire brush wheel on an electric polisher and then cloth pads on the same polisher with jeweler's polish (green stick) on them. That shined it up great.

As far as taking the thing apart and trying to fix it, you can start with a repair manual that you can find on ebay. Just search for it. But, unless you are super handy, you won't be able to do it. I had to finally pack it all up and haul it to a place in Houston that does them. It's going to be expensive, but it's for my father-in-law and he's nearly 90 years old. He bought it 20 years ago and had planned to restore it but he wouldn't spend the money. Well, he's going to see it done.

Good luck to you.
Animal will
- Texas
Ed. note: When in Rome ...
Since 1989 this site has strived to build a legacy of aloha, camaraderie, & mutual help which we have found to be incompatible with anonymity; readers may view everything anonymously but are asked to use real name & town if posting :-)
RFQ: Hi Will
We are also trying to restore a 324 that my husband's great-great-grandfather had it in his store; can you give us the name of the place in Houston that works on them please?
Only place we found was in New York and did not want to ship it there.
Patti Compton Mauck
- Elgin, Texas
September 3, 2022
(Animal Will replied to Patti privately).
Sorry, this RFQ is outdated, but technical replies are welcome. No public brand/source suggestions please ( huh? why?)
A. I took the base, sides, and back off! It was from Canada, but a national. Anyways! I used engine degreaser first, let it set, then took the hose to it really well, then blew it off with a air compressor really well. Then used a good spray oil and oiled the heck out of it!! Works great!!
Michael Perry
- Galt, California
February 8, 2022