The world's most popular metal finishing site, and the internet's friendliest corner
topic 0674
Floating Sludge in Wastewater Treatment
A discussion started in 1996 but continuing through 2019
1996
Q. I have a customer (printed circuits) that is using sodium dimethyldithiocarbamate to treat waste waters. The problem they are having is floating sludge. This sludge forms a very dense thick layer on the reaction tank and the clarifier. I have ruled out flocculent overdose as the problem. They are using an polyaluminum chloride and an anionic flocculent. This system is basically used as a dispose all. The foaming comes and goes, but it is there more than it's not. We have tried some silicone antifoams with no affect.
If anyone can help, or can shed some light on the problem it would be greatly appreciated.
B.A.
B. Anderson
- Portland, Oregon
---
1996
A. I have a few possible sources for the floating sludge problem:
(1) Look for wetting agents from cleaner dumps, or since it is a circuit board shop, developer solutions.
(2) Look for reactions that liberate gas (for example, sulfides, carbonates, etc. reacting with acids). The DTC may even contribute.
(3) Check for temperature inversions, that is, warm water entering a cold tank or vice-versa, especially in the winter if things have been shut down for a while and a warm waste stream enters the system.
Bill Vins
microwave & cable assemblies
Mesa (what a place-a), Arizona
---
1996
A. Bill is right on target.Clarifiers should, and many do, have a flotsam trap to minimize effluent quality excursions caused by floating sludge.
Thanks for reminding me of another reason why I sometimes believe in direct filtration over clarification!
Ted Mooney, P.E.
finishing.com - Pine Beach, New Jersey
Striving to live Aloha
---
1996
A. And there is one more thing which generates gas; comes and goes in a circuit board shop: copper metal. You probably have someone using a scotch brite roll in one of those chemcut things.
Also, did someone mention the peroxide from etching?
Especially if you use the treatment plant as a dispose-all. The worst time I ever had with a treatment plant is when I worked for a coil coater who has these scotchbrite brushes for cleaning galvalume. When they ran galvalume, they would run the brushes, which rubbed off the zinc into fines. The zinc fines would dissolve in the high pH, and badabing-badaboom, floating meatballs. It was disgusting, because we also had a lot of oil, which would form a gooey mess.
Tom Pullizzi
Falls Township, Pennsylvania
---
1996
A. If all this techie advise still does not make your floating sludge sink, it may be that you have a centrifugal pump feeding the clarifier that is sucking air on the suction side at the threads on the inlet pipe. This entrained air will be carried into the primary flocculent mixer as microscopic bubbles and these bubbles will become trapped in the floc and buoy it up to the surface. This failure usually is caused by bolting down the pump to the floor while simultaneously bolting down the inlet pipe very close to the inlet of the pump. When the pump turns on, the quick increase in pressure in the impeller housing causes the housing to flex outward slightly. 1/16" of movement can be expected. If the inlet pipe is fastened down nearby then it cannot move with the pump housing flexing, and the threads on the pipe become damaged, and eventually allow air to be sucked into the pump. Best solution to this problem is in piping design. Come into the pump off a 90 degree elbow and fasten the pipe far enough down the line to allow for this flexing. Worked for me.
Good Luck,
Dave,
Dave Kinghorn
Chemical Engineer
SUNNYvale, California
---
---
Direct filtration may be fine, Ted, provided that you can find just the right medium (and equipment) that will take out the sludge and give you a clear filtrate. Unfortunately, in many applications such a thing is next to impossible and people rely on filtration, recycling the (still murky) filtrate back into the clarifier. PlaterB in not-so-sunny Rochester, NY


"PlaterB" Berl Stein

NiCoForm, Inc.

Rochester, New York





---

Touché, Berl.

But if you recycle that still murky filtrate back into the clarifier, what you will get out of the clarifier will often be the same still-murky decantate. If a precipitate has no appreciable floc size, it may not be clarifiable, but it may still be filterable.

Ted Mooney, P.E.
finishing.com - Pine Beach, New Jersey
Striving to live Aloha



---

1997

Au contraire, Ted! You introduce the murky recycled filtrate in the section of the clarifier where the bulk of the treated wastewater enters, carrying larger sludge particles as well as extra coagulant. The stuff neatly settles and you get clear filtrate exiting the clarifier.

"PlaterB" Berl Stein




NiCoForm, Inc.




Rochester, New York





---

Thanks Berl! This concept of 'depth filtration' applied to a floc bed in a clarifier is certainly a nice idea. Dr. Leslie Lancy advocated it 40 years ago and it was much talked about. In fact he (and many others) disliked the famous-brand lamella-type settler because it has no appreciable sludge holding area to facilitate the approach. But I've tried it a few times. In some cases I recycled a slipstream of sludge from a sludge holding tank to try to help out during periods when floc loading was low. But my personal experience was that I saw no evidence that it actually worked in my cases. Murky water in = murky water out :-)

If anybody else has cases where they've demonstrated using larger floc particles to clean up waste water that is devoid of a settleable floc, I'd like to hear it because I personally haven't been able to make it work in my own limited experience. But I DO agree with Berl that a second shot of polyelectrolyte has often helped. Thanks!

Ted Mooney, P.E.
finishing.com - Pine Beach, New Jersey
Striving to live Aloha


---
---
December 17, 2009
A. Need more information regarding processes before I venture a response. Have worked with printed circuit manufacturers before with some success. However, need to know more specifics regarding raw waste characteristics and types of treatment used. Depending on what you're doing, there might be an easy fix.
Dominic Davisi
- Syracuse, New York
----
Ed. note: Thanks, Dominic, but this thread has been on line for a very long time by now. It always remains a good place to discuss and debate wastewater treatment concepts, strategies, and problems -- but clarification of the original years-old inquiry is probably not forthcoming because the original inquirer probably no longer monitors the thread. Sorry.
---
---
June 4, 2013
Q. I'm operator an MBBR system that only remove BOD.
There are some floating sludge in lamella tank, and flocs and pieces of sludge are coming up continuously. Yesterday inlet flow to MBBR was 6 m3/hr, and because of 1 day holiday in iran (today) and predicting extreme decrease in producing wastewater, we decreased inlet flow to MBBR to 3.2 m3/hr, step by step (every 2 or 3 hours, 1 m3/h decrease). After that, this floating sludge has occurred.
We have changed sludge recycle/waste regime. But this didn't help yet.
Please tell me what is its reason? And what should we do?
One person says it is related to large amount of oil & grease. Because yesterday one of O&G traps in wastewater piping system was full and probably some O&G came to WWTP.
Thank you for your attention. This is an emergency.
I'm waiting for your response.

Moo Hadei
Isfahan City Center - Isfahan, Isfahan, Iran
---
June 4, 2013
A. Hi Moo. Sorry, but it doesn't help much to talk about "emergency" when posting messages because this is merely a public forum; and knowledgeable readers may not even see your posting for weeks or months. If you have an emergency, please retain an experienced consultant!
As website administrator I have little experience in municipal wastewater treatment to be able to help you. Apologies.
Yes, though, oil and grease sounds like a big problem, and a big generator of oxygen and other gasses. Another thing that can happen is that with decreased water flow, the water can have much more time in the clarifier to warm up; and as water warms up, dissolved gasses come out of it because cold water has a higher solubility for gas that warm water; as these gas bubbles form on the floc they lift the sludge. Is there a chance that your discharge water is much warmer than usual because of this low flow?
Regards,
Ted Mooney, P.E.
finishing.com - Pine Beach, New Jersey
Striving to live Aloha
---
June 4, 2013
Q. Thank you for your answer Mr Mooney. Sorry for "emergency" word.
Yes, if your idea is right, there are some causes for warmer water. We have a problem about air blowers that sometimes one of them cannot turn on. So another blower remains ON for several hours, and I think this results in higher temperatures in aeration tank. In addition, ambient air temperature is so high these days.
If anything else is, please tell me. Thanks a lot.
Moo Hadei
Isfahan City Center - Isfahan, Isfahan, Iran
---
June 5, 2013
Sorry, I have no experience in that and can't offer other explanations. I hope some other reader can promptly help. Best of luck cousin .
Regards,
Ted Mooney, P.E.
finishing.com - Pine Beach, New Jersey
Striving to live Aloha
---
---
January 8, 2015
Q. I too am having a problem with floating sludge in my wastewater clarifier. There has been nothing changed in our system in many years but the amount of floating sludge has increased to the point where no one has experienced it here before.

Our process waste is collected in a sump where our mainly acidic waste is pH is adjusted to 9.0 (8.8 - 9.2) using 50% NaOH or waste from our Type III hardcoat tank. Sodium metabisulfite (4oz/gal)is metered in at this point to reduce any hex chrome in the waste stream. A float switch activates a submerged sump pump and it lifts the wastewater to the clarifier where anionic flocculant is added and mixed. The flow goes to a second clarifier (no floating sludge) and then to a final tank before heading out the door.

We have been using the same flocculant for years. The only thing that has changed recently is vendors for our NaOH about 6 months ago but I can't see that as being a problem. When I break up the sludge with a lawn rake it does release gases so I'm thinking some sort of reaction is taking place but what reaction I don't know.

Any thoughts? It's making me crazy.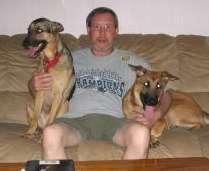 Tim Hamlett, CEF
aerospace metals distributor - Tamarac, Florida, USA
---
February 19, 2015
A. Try adding a bit of lime or mag hydroxide. Or, perhaps a bit of ferrous sulfate. That frequently helps.

Dave Wichern
Consultant - The Bronx, New York
---
---
June 25, 2018
Q. Hello, We are treating shrimp process plant waste water primarily contains organic matter and sodium tri poly phosphate, We coagulate the wastewater with alum and add anionic flocculant. Sludge separation is very good but it floats instantly and very difficult to remove from the lamella clarifier. Anybody please suggest any solution.
TRL NARASIMHAM
- Visakhapatnam, Andhra Pradesh,India
---
June 2018
A. Hi TRL. Does your clarifier have a flotsam trap as discussed & illustrated on this thread or does it not? Thanks.
Regards,
Ted Mooney, P.E. RET
finishing.com - Pine Beach, New Jersey
Striving to live Aloha
---
January 8, 2019
Q. Hi,

I am currently in charge of a wastewater treatment plant with inlet temperature ranging from 25 °C to maximum 90 °C. The average temperature may vary depending on the frequency of caustic soda solution used in washing being thrown into the drainage system that operates at 90 degrees celcius. The dosage of the caustic soda also depends on the difficulty experienced during washing process.

The problem is, when the caustic soda solution together with the wastewater is introduced into the treatment system, the sludge would not settle. This usually happens when the frequency of the caustic soda being thrown into the system is high, which may be due to an increase in average temperature. I have done some reading, and I can say that the symptoms are leaning towards temperature. I am thinking of introducing another inlet which consist of water at lower temperature to reduce the average wastewater inlet temperature to see what happens. My question is, what are the other possible solutions to this problem? Does the dosage of caustic soda also affects the behavior of the sludge? If caustic soda dosage is increased, the the pH will increase. But when the temperature increases, by right the pH should decrease which is why adding more acid to adjust the pH of the solution coming in would not affect anything to the behavior of the sludge.
Afif Zainurin
Plant Officer - Nilai, Negeri Sembilan, Malaysia
---
March 9, 2019
A. The usual cause for floating sludge is entrapment of gas bubbles. Try using a commercial defoamer. Experimentally you could try adding a tiny bit of kerosene.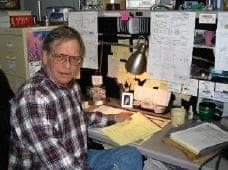 Jeffrey Holmes, CEF
Spartanburg, South Carolina