World's #1 finishing resource since 1989
No login needed: Chime right in
topic 0551
Composite electroplating: electrolytic nickel plating with silicon carbide particles
1996
Q. Anybody have any info they would care to share about composite electroplating? Specifically:
- the ceramic to be co-deposited in this particular case is silicon carbide. Do people usually pretreat this powder in some specific fashion?
- in addition to the nickel plating solution and the usual additives, are any sort of thixotropic or viscosity-enhancing agents ever added to the solution?
- is there a current density that is okay for nickel plating but too high or too low for good co-deposition?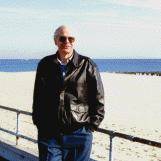 Ted Mooney, P.E.
Striving to live Aloha
finishing.com - Pine Beach, New Jersey
---
1996
A. Regarding the composite electroplating, especially Nickel-SiC composite, Malathy Pushpavanam and her colleagues at Central Electrochemical Research Institute, Karikudi, India seem to have done some work. Her article, "Nickel-Boron Nitride Electrocomposites" published in Metal Finishing, p. 97, June 1995, mentions her earlier work on Nickel-SiC composites (references 4 and 5 in this paper). Also, the techniques she followed were described in references 3-6. Reference 3 is a paper published in Metal Finishing, vol. 30(4), p. 39, 1974. Unfortunately, I do not have copies of her other articles.
Hope this info is of some use to you.
Currently, we are also looking into this electrocomposite plating and plating of tungsten carbide particles. With respect to the tungsten carbide particles, we had some success with gold deposition. It is still in experimental stage at this time. We will keep you posted of our success.
Thanking you,
Dr. Kamal Murthy
---
1996
A. I do have a copy of a pretty good paper called "Electrochemical codeposition of inert particles in a metallic matrix" published in the Journal of Applied Electrochemistry, it lists about 56 references at the end, I can fax a copy if you think it might help, just let me know your fax no.
There is also a proprietary process called "Nikasil" on the market, this is an electrolytic nickel silicon carbide process, I think its supplied by LPW in Germany, its used in Europe on motorcycle cylinder bores, etc. Hope this helps
Regards
Richard
PS Like the hot line; great idea, it's a good way to chill out just browsing after a hard day at the tank side (aren't they all!)
Richard Guise
---
1996
A. Ted,
Are you still interested in this subject. Worked for a number of years with chromium carbide deposited out of a cobalt sulfate and there are a number of things that are helpful in keeping it plating.
James Watts
- Navarre, Florida
---

Thanks, all, for your willingness to help! At this point the particular project I was thinking of has been moved to the back burner, but I'm sure that I'll be back on the trail of composite plating hints on another project soon. Thanks again!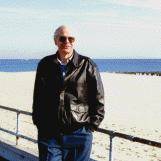 Ted Mooney, P.E.
Striving to live Aloha
finishing.com - Pine Beach, New Jersey
---
1996
A. You're asking three questions.
For the 1st question, you have to pretreat your carbide powder for a good wetting by water (in alkaline solution, for example), and, if you want to use the SiC dissolution in nickel (up to 650 °C), you have to pretreat your powder in a fluorohydric solution to dissolve the SiO2 gangue.
It is possible to have a viscosity-enhancing by use of acrylic acid partially polymerized and stabilized by Fe. This product is commercially available under the name "COATEX P 90" (I don't know the distributor in the USA).
For the 3rd question Guglielmi is giving the answer in "Kinetics of the deposition of inert particles from electrolytic baths" (J. Electrochem. Soc., 119, 8, 1009-1012 ; aug. 1972). This work was confirmed by J.R. Roos et al. in the 10th Int. Cong. Met. Finish., Proc., 203-207 (1980), by C. Buelens et al. ("Electrochemical aspects of the codeposition of gold and copper with inert particles", J. Applied Electrochem., 13, 541-548, 1983). You can also read some papers written by P.K. Sinha et al. (plating, 60, 1, 55-59 ; 1973), M. Pushpanavan et al. (Met. Finish., 38-43 ; 1977), and so on
…
All these papers mentioned the relation between the state of polarization of the cathode (or, if you prefer, the current density) and the particle size. In my experience, it is possible to extend the Guglielmi model to the composite electroless deposits (in this case too, it is easy to define the Tafel's beta lines and to have a preview of the quantity of inert particles include in the deposit). I'd patented this technology in 1986 (us pat. 4 844 739) without any explanation.
I hope these informations were some use for you. My apologies for my bad English.
Best regards.
P.S. What a good idea this hot line! Now I'm sure I can help somebody or somebody can help me in my research. Thanks to finishing.com.
Pierre Josso
- Office National d'Etudes et de Recherches Aerospatiales (ONERA)
Chatillon - France
---
1996

Thanks for the great response, Pierre!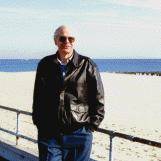 Ted Mooney, P.E.
Striving to live Aloha
finishing.com - Pine Beach, New Jersey
---
---
1998
Q. I would like to know if anyone is "brush" plating any of these composite chemistries, in particular the "Nikasil" referred to.
There seems to be several companies scattered around the US using Nikasil as a means of salvage of motorcycle (and snowmobile) cylinder bores. I am interested in finding a supplier for the chemical solutions, the preplate steps involved, and anyone having any information regarding the possibility of application by the "brush" or selective method
Robin McCullough
Endos
---
1998
A. Letter 1671 deals with Nikasil, and includes links to several other letters which also do.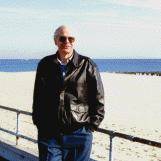 Ted Mooney, P.E.
Striving to live Aloha
finishing.com - Pine Beach, New Jersey
---
---
How to carbon treat a nickel plating bath with SiC particles in suspension?
March 5, 2014
Q. Dear finishers,

How would it be possible to treat a plating bath that contains SiC particles (in suspension)?
The particles used are 3 µm on average and when I want to treat the bath with H2O2 and activated carbon, I can't switch off the bath's agitation otherwise the SiC will collect at the bottom. Any ideas on how to tackle this?

Cheers,
Wesley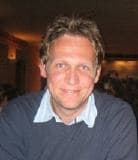 Wesley van de Ven
- Weert, Netherlands
---
March 7, 2014
A. Hi there,

if you want to keep the SiC then let it settle down and decant the solution and carefully pump it in another container to do your treatment. Wash the settled SiC which you have kept back and re-use if possible.
Dominik Michalek
- Chonburi, Thailand
---
March 13, 2014
Q. Thank you for your answer Dominik. I have another question though and maybe this is a bit silly of me:
How do I wash SiC? I've read that some treat it in HCl and stuff, but how to get the SiC out again? the particles are 3 micrometer and that would require a special filter I assume?
Thanks for your reply.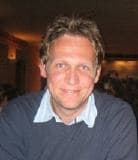 Wesley van de Ven
- Weert, Netherlands
---
March 15, 2014
A. Hi Wesley,

You can either use diluted HCl, with a very good rinse in DI Water afterwards until no acidic content is detectable. For the filter I would suggest using a Bag filter with 1 micron porosity.
Dominik Michalek
- Chonburi, Thailand
---
March 18, 2014

Thanks Dominik, much appreciated.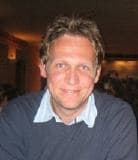 Wesley van de Ven
- Weert, Netherlands
---
---
June 5, 2015
Q. Is it possible to coat Ni-ZrO2 on mild steel by electroplating method, please give a suggestion.
SATHEESH MUTHUVEL
- Puducherry, India
---
July 2015
A. Hi Satheesh. We appended your inquiry to a thread about nickel plating with imbedded particles. I don't know of any particular reason that the particles cannot be zirconia -- but please explain the details of what you are trying to do before we go any further because composite nickel plating can be tricky. Thanks.
Regards,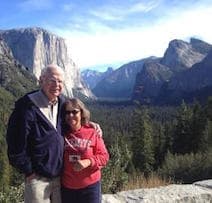 Ted Mooney, P.E. RET
Aloha -- an idea worth spreading
finishing.com - Pine Beach, New Jersey