60,000 Q&A topics -- Education, Aloha, & Fun
topic 0496
How to Electroform nickel -- Introduction to Electroforming
1996
Q. Hey, everyone! I'm very new to this (I won't say "green"; I'm not oxidized (or might we say "jaded") yet)... anyway, I was wondering ... I need a process that will allow me to electroform a >10 mil coating of nickel onto a conductive substrate, said coating to be mechanically finished. Can someone point me in the right direction? I'm not looking to take this job to someone's shop; I have my own equipment, but I need something like the Electroforming Society's old "how-to" sheets. Can someone tell me where I might find them on-line? Thanks!
Rich Martin
Seraphim Productions
---
---
---
Seeking info on electroforming watch dial markers
2000
Q. Dear Sir,
In electroforming flat objects, I have a raw information that the metal substrate is specially textured, I guess it is for the ease of removal.
What specific metal is most suitable for this process? This metal substrate is then coated with photo sensitive coating and the image has to be transferred by a UV light exposure. After rinsing off excess photo resist, an electro deposition process will take place on the unmasked surface. What is the current density required if the product is about 1 inch diameter?
The purpose of my research is to acquire a technology of making the watch dial hour marker(gold and nickel) through electroforming. In our application after removing the product from the substrate, the bottom portion is sprayed with adhesive ready to stick on the watch dial face.
Thanks and looking forward for your prompt advice.
Lucas Arguillon
Process Engineering Manager - Philippines
---
---
October 11, 2012
-- this entry appended to this thread by editor in lieu of spawning a duplicative thread
Q. Hi,

I want to setup a nickel electroforming unit for watch hands in India. I tried so many people but couldn't get any info. I got some technology information from China that says I have to create a SS mandrel through graphic art film and photo resistive glue, than develop the mandrel >> washing >> acid activation >> washing >> dip into electroforming tank >> washing and than peel off using transfer sticker.

This info does not include chemical names, voltage, amps, flow rate, quantity of chemicals/gal, photo resistive chemical composition and any other know-how.

Can someone give me detailed know-how or suggest a book?
AMIT mittal
prepress - Kanpur, UP, India
---
---
---
Current density for Nickel electroforming?
2000
Q. Hi,
I have a Nickel Sulphamate process and am trying to electroform surface patterned photoresist structures. My process works fine for non-patterned photoresist, but with patterned photoresist the electroform peels/pops away from the substrate during electroform. My guess is that the current density ramp is wrong. Could anyone give me an idea of typical current density ramps for CD manufacture. At the moment am using 17 ASF for 15 mins, ramp to 60 ASF in 1 min and plate for 5 hours.
Regards
Mike Miller
- Quebec City
---
2000
Q. Ted, please give some more info about the "stress tabs".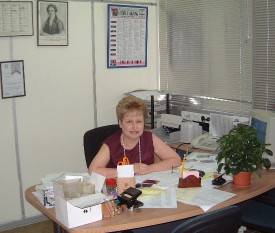 Sara Michaeli

chemical process supplier
Tel-Aviv, Israel
---
---
Looking for the method for separation of Nickel electroform from Brass substrate
June 20, 2012
Q. I am a undergraduate student working on a project where I should conduct nickel electroforming process on brass substrate.

Brass substrate has micro-scale patterns on it and it should be replicated via nickel electroforming process.

Prior to the electroforming process, I passivated the brass substrate with oxide layer to prevent diffusion between brass and nickel.

I did a couple of experiments and found it difficult to separate electroformed nickel from brass substrate with maintaining reasonable flatness.

Anyhow, the main factor I should focus on is the flatness of electroformed nickel.

Is there any novel method for this?

Any comments would be appreciated.
Taekyung Kim
Computer - Seoul, South Korea
---
---
---
Can't Remove Oxidation on Electroforming Mandrel
March 27, 2014
Q. Hello finishers,

I work at a Nickel electroforming factory which specializes in growing nickel products from a mandrel made of nickel also.

Previously we were able to achieve a life cycle in the range of 50 grows for a nickel mandrel, but recently government has been enforcing policies to restrict our daily water use.

Now the average life cycle for a mandrel has dropped to about 20-30 grows. Main defects we are finding are a white or yellowish oxidation which the image then transfers to the final product. The oxidation does not get removed during any cleaning process or acid soaks.

After each nickel grow we clean tools using anodic electroclean, neutralize with acid, then passivate with potassium dichromate.

If anyone could provide some insight into what causes this visible oxidation on nickel mandrels and also if there is a product out there that can remove it.

Thanks.
Mark Stanfield
R&D Manager - Shenzhen, China
---
---
How to make nickel perforated textile screens
June 5, 2014
Q. Rregarding the nickel perforated screen for textile printing.

Which method or chemical composition will be better to get the high open area in finer mesh for textile rotary screen manufacturing ?
Ajay Prajapati
plating shop employee - Ahmedabad, Gujarat, India
---
---
Process for electroforming metal stickers
November 12, 2014
Q. l want to learn the electroforming of metal stickers process: how many processes, which chemicals are used, how many times dried -- as an important knowledge,

Is there any sheet or book about this process?
What is the important part of electroforming metal stickers?
Can I find someone to help me with this Project?
sel ban
- turkey,istanbul
---
July 6, 2020
Q. what is the differences between electroforming and electroplating? I'm confused how to avoid nickel electroform from adhering to mandrel? As I know dry resist film is used to transfer the image but I'm just doing nickel laser cut, plain stencil not fully electroform.
SAZLIN
- MALAYSIA
---
July 2020

A. Hi cousin Sazlin. The difference between nickel electroforming and nickel electroplating is that nickel electroplating involves depositing nickel onto the surface of a part to improve the part's appearance, corrosion resistance or some other property of the part. The part, which is made of some other material, is the thing of main interest and the nickel is just a coating on it.

In electroforming, the nickel deposit itself becomes the part: a coin, a stamper, a piece of jewelry, a miniature bellows, an intricate machine part, a wave guide, etc.

As with other things in life, there are always borderline cases: is a nickel plated flower or maple leaf a nickel electroform or is it just a nickel-plated leaf or flower? Obviously, it can be argued either way.

In practical application though, nickel coatings are usually something like 5-20 microns thick whereas few electroforms could have any structural integrity at that minimal thickness. So electroforming usually involves much thicker/heavier nickel plating, and in turn that may impose some new limitations in how it can be done.

Although I don't quite understand your situation, regarding "just doing nickel laser cut, plain stencil, not full electroform", the removal of an electroform from its mandrel can be a tricky issue because if it comes off too easily it can spontaneously pop off during electroforming, with nickel then growing on the underside and ruining it. We have several threads here about removal of electroforms from permanent mandrels (please search the site), but they usually involve passivating the mandrel with sodium dichromate, or using egg albumin or something similar as a separation agent, plus paying attention to the mandrel design.

Luck & Regards,

Ted Mooney, P.E. RET

finishing.com - Pine Beach, New Jersey

Aloha -- an idea worth spreading

---

July 6, 2020

Q. I have no idea what type of non conductive layer that will be used to separate from mandrel? I'm currently doing an experiment of nickel electroforming on a sheet of nickel foil. Generally I have idea to use nickel pellets as anodes, stainless steel mandrel as cathodes, nickel sulphamate, nickel chloride, boric acid as electrolytic solution, beaker, rectifier, solution of sodium dichromate to give a passive parting film on the surface of stainless steel. All these for small scale only. But I have no idea what makes the nickel electroform to not stick (adhere) to mandrel as I can peel it to get electroformed nickel foil. Is there any sources, book or websites that fully explain about nickel electroforming?

SAZLIN




- MALAYSIA




adv.