Where the world gathers for
plating, anodizing, & finishing Q&As since 1989
"Pickling and Passivating of Welded Carbon Steel Pipes"
-----
Q. Hi everyone,
I am a student from the Metals and Materials dept. at UBC, Vancouver, Canada. I'm looking for information on the pickling and passivating of welded carbon steel pipes. I've been searching for this info in the libraries and on the net and the only thing that I'm able to find is on stainless steel. Would anyone have any suggestion on this issue or where I can look up this info (I've checked the ASTM standard and the standard is also on stainless steel).

Thank you very much for the help :)
Winky Lai
University of British Columbia
1996
A. I've personally never heard of passivating carbon steel, Winky. It seems like there would be a lot less call for zinc plating, galvanizing, phosphatizing, painting and powder coating if such a thing could be done; I don't think it can. You might look up Corten® steel though, or see if ASTM A569 [affil link] gives any specifics on the pickling.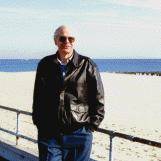 Ted Mooney
, P.E.
Striving to live Aloha
finishing.com - Pine Beach, New Jersey
A. I have some experience for carbon steel passivation using sodium nitrate solution. This will create a thin film of oxide which can prevent the carbon steel from corrosion. However I am not sure how long/effective this technique is.
Hisham
- Kuala Lumpur, Malaysia
2001
A. Pickling and passivation of carbon steel is relatively uncommon when compared to stainless steel, however I have been involved with large scale pickling and passivation of carbon steel piping for installation at a plant in Mozambique. The pickling and passivation was carried out in Durban (South Africa) and I was in charge of the entire project. The finished product was then shipped up to Maputo by road.

Regards,
Mike O'Mahoney
- Bracknell, Berkshire, UK
2004
Q. Hi Hisham; hi Mike. We understand what pickling is (the removal of scale), why it is done, and how it is done. But I am not understanding what you mean by "passivation" of mild steel, i.e., what it is, why it is done, or how it is done. What property is claimed for passivated mild steel whereby you could say "this item is passivated, and that one is not"? Thanks.

Regards,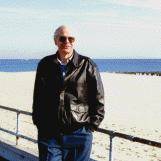 Ted Mooney
, P.E.
Striving to live Aloha
finishing.com - Pine Beach, New Jersey
---
---
Corten Steel
A. "CORTEN" is a trade name for this alloy of steel. US Steel owns this name. This is known as a HSLA steel. Which means hi strength low alloy. It has only .09% carbon (low alloy).

Tensile is 70,000 psi. Mild steel is only 60,000 psi. Contact US Steel for full details. ASTM A242 [affil link] is another designation too. Good luck.

Stephen D. Yahn

1997

---

Q. Have any experience using CORTEN steel for ship funnel main engine exhaust pipe? Does it really prevent rust? How will it look (external) after say 2 months of operations? Exhaust temperature expected approximately 500 °C. External factors - Tropical climate.

Chan YK




- Singapore




2001



Ed. note: The above doesn't seem closely related to passivation of carbon steel, but we do have several long threads about Corten including thread 16945, "Corten Steel -- Q&A, Applications"


---
---
Q. I want pickling and passivation details & definition. Is it possible to do on C.S. MATERIALS?
B.Sudharsanan
- CHENNAI, India
October 20, 2009
A. Hi, B. A problem here is that "passivation" doesn't have an exact meaning. The most common meaning applies to stainless steel, where nitric acid or citric acid alternatives serve to chromium enrich the surface and form a chrome oxide skin. So, when people talk about passivation of carbon steel, what exactly do they mean -- they certainly don't mean chromium enrichment.

Some people call chromate conversion coating of zinc plating "passivation", and others call phosphatizing of steel "passivation". Phosphatizing or a similar treatment does offers some degree of rust prevention.

Can you provide context? Texts such as the "Electroplating Engineering Handbook" [affil link to Amazon or AbeBooks] provide fairly detailed information about pickling and passivation. Good luck.

Regards,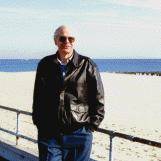 Ted Mooney
, P.E.
Striving to live Aloha
finishing.com - Pine Beach, New Jersey
A. Pickling & passivation is a term specified for the stainless steel and this means the removal of the corrupted protective layer of chromium oxide and regeneration of the new protective layer of the chromium oxide and pickling being done by treating the surface by a mixture of HNO3 and HF with different % depending on the stainless steel grade (304, 316, 316L, 316H, 316Ti, duplex, etc.) and passivation is done spontaneously by oxygen in air and can be accelerated up by using an oxidizing agent like HNO3 (10%).

But carbon steel is different and is called chemical cleaning, and this is the removal of the scales and foulants, and passivation is to stabilize the free iron remaining after pickling phase to convert it to magnetite -- and this is done by oxidizing like sodium nitrite at pH 9.5 (use ammonia to raise the pH) or hydrogen peroxide.
Nabil Abdel Malak
- Doha, qatar
December 16, 2013
A. I recently 'passivated' carbon steel pipe, its intended use is for a thermal fluid. Fabrication/welding done before chemical cleaning. But firstly had to remove light surface rust by using 10% hydrochloric acid. HCl did a great job and removed other surface contaminants. Use of HCl is not for the faint hearted! I then applied a 1% sodium nitrite solution with a high pressure spray. Finish appearance was a dull grey color. It's important to note that rust will reappear quickly if left unprotected.
Paul O'Dwyer
- Cork, Ireland
September 8, 2014
Q. Did you drain the acid solution prior to adding the sodium nitrite?
Bhie Alvarez
- Philippines
January 12, 2023
A. Hello Bhie.
Paul's posting was from 8 years ago, so he may not be reachable or responsive. But the way I read it the sodium nitrite was a separate spray.
Luck & Regards,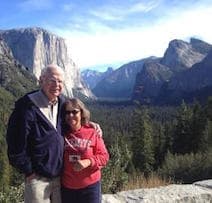 Ted Mooney, P.E. RET
Striving to live Aloha
finishing.com - Pine Beach, New Jersey



---
---
Carbon steel A 283 GRADE C pickling and passivation
ACRONYMS:

BDT = boiler blowdown tank
Q. What is the type of acids used in spraying method for the Pickling & Passivation for carbon steel A283 Grade C for the internal surface of BDT Tank?
Mohammed Ismail
- Saudi Arabia
June 23, 2015
A. Mohammed,
Carbon steel cannot be passivated in the usual sense of the word that is used for stainless steel or a chromate conversion coating. For the closest thing I've ever seen to a claim of passivating stainless steel, see the responses from Trevor Tipton and Dan Brewer at
www.finishing.com/118/22.shtml

Ray Kremer
Stellar Solutions, Inc.

McHenry, Illinois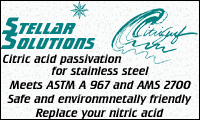 Q. Thank you Ray, we can say that the best terminology suiting carbon steel is "chemical cleaning".
What I want to understand is, if I have a large surface (tank) and it needs to be cleaned, can I use the same chemicals for the pipe cleaning (circulation and/or immersion) but by spraying?
Inhibited hydrochloric acid or Citric Acid for the scale removal, and Sodium nitrite for the coating and passive layer?
Mohammed Ismail
[returning]
- Saudi Arabia
adv.

Hi Muhammed,
Please contact me directly. We have a mild (acid free) method of passivating carbon steel. The solution should be heated slightly. The process takes about 20 minutes. The process works fine at our customers facilities for cleaning, passivating large inner surfaces of the carbon steel tanks.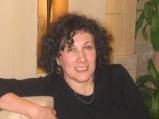 Anna Berkovich
Russamer Lab

Pittsburgh, Pennsylvania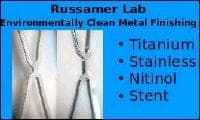 A. Mohammed,
Yes, in general, any treatment process where you are talking about maintaining contact between the metal surface and a chemical solution for a period of time can be performed by immersion, circulating through a pipe system, continuous spraying in a tank (aka CIP), or using a thickened/gel version of the solution.

There may be exceptions but I expect very few.

Ray Kremer
Stellar Solutions, Inc.

McHenry, Illinois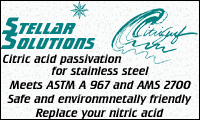 ---
---
Passivating joints of stainless and carbon steel
Q. And my question is "How about dissimilar joints of CS to SS?" How should be passivated stainless parts of a dissimilar joints to carbon steel? What will happen to carbon steel parts during passivation of stainless parts? Does not it hurt carbon steel parts?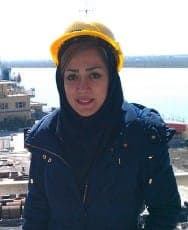 Sara Gh
- Tehran, Iran
October 8, 2015
A. Hi Sara. I may be misunderstanding you, but you cannot passivate assemblies consisting of stainless steel and carbon steel. The purpose of the passivation of stainless steel is to dissolve any carbon steel on them, and the nitric acid used for passivation of stainless steel will react violently upon steel parts.
Regards,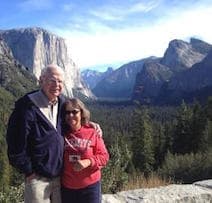 Ted Mooney
, P.E. RET
Striving to live Aloha
finishing.com - Pine Beach, New Jersey
---

Dear Ted,

That was exactly my problem! How can we passivate SS without reacting CS. In fact I was searching a method to apply solution on SS parts of weld only!

And I found it :) Applying passivation solutions with clotting or paste. But I didn't find any reference or standard for it, just checked from an old engineer quoted from an internal specification...

Regards,
Sara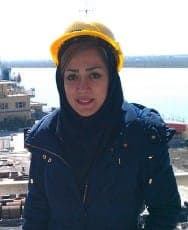 Sara Gh
[returning]
- Tehran, Iran
A. Sara,
The only way you could possibly do it is with a passivation paste type product, applying it as much as possible only to the stainless and keeping it off the carbon steel.

Ray Kremer
Stellar Solutions, Inc.

McHenry, Illinois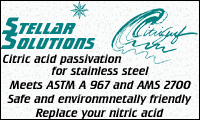 ---
---
Q. I am looking for help regarding pickling and passivation of SS 316L to be used after TIG welding.

I am looking for the procedure and the exact composition of the picking solution/gel to be used for SS316L and and how to subsequently perform the passivation process.

I will be very thankful to you for your kind advice soon.

Thanks and Best regards,
Arfat Anis
- Riyadh, Saudi Arabia
November 2, 2017
A. Hi Arfat. Although you're certainly welcome to ask for personalized help, "pickling paste" is a commodity item offered by numerous vendors. If you Google that term you will immediately see everything from brief 6-step instructions, to youtube video demonstrations, to multi-page technical articles. Good luck!
Regards,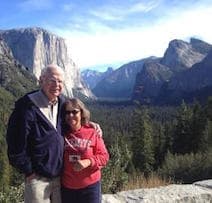 Ted Mooney
, P.E. RET
Striving to live Aloha
finishing.com - Pine Beach, New Jersey
A. Arfat,
It's worth it occasionally to review our terms here.

Pickling is another term for acid descaling, as opposed to mechanical descaling like sand blasting or wire wheel grinding. The main objective is to remove surface scale or discolorations that look bad, or to give the surface some kind of uniform finish or etched look.

Passivation (for stainless) refers to stripping away as much surface iron as possible to increase the corrosion resistance.

Note that a traditional nitric-HF pickling formula imparts a fair bit of passivation, and a nitric acid passivation formula tends to do a decent amount of pickling. On the other hand, citric acid is much safer to handle but only passivates with no pickling. If the surface appearance is already what you want it to be, then that is all you need.

Relevant standards here are ASTM A380 [affil link] and ASTM A967 [affil link] .

Ray Kremer
Stellar Solutions, Inc.

McHenry, Illinois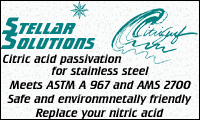 A. Hi Arfat,

adv.
Contrary to some other vendors who sell pickling paste, we deliver know-how of the pickling and passivation paste composition. You will be able to produce "summer" paste variation, "winter" paste variation, passivation only paste, hard oxide after welding paste, "green" paste (environmentally friendly), paste for 316 ss, paste for 400-series, for carbon steel and even paste for titanium. We will also teach you on how to use pickling pastes for cleaning large tanks or vessels.

You will also receive various solutions know-how for pickling and passivation by submerging, solutions that "fool-proof" that do not impact actual metal strength and surface image.

It is justifiable to have your own mixing shop if you deal with large volume pickling during metal parts fabrication, or your shop bids for regular cleaning of large tanks for bio, pharmaceutical or food or beverage industry.

Bama Technologies from Turbigo, Italy, acquired our technologies more than 10 years ago. Cheap home-made pickling pastes and solutions helped them to beat their competitors and to establish treatment plants in Morocco, and other locations in Europe.

Contact us for more information.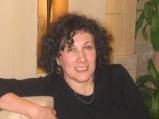 Anna Berkovich
Russamer Lab

Pittsburgh, Pennsylvania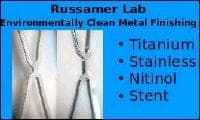 A. We did passivation of carbon steel pipe for the transport of liquid oxygen through the line.
Dan Stinson
- Napanee, Ontario, Canada
June 30, 2018

Thanks Dan. Personally, my problem remains the same for almost 20 years now: although people talk in general terms about nitrates and boilers and so on, what exactly is the surface condition that defines when carbon steel has become 'passivated'. What can we analyze or measure? How do we test that it has been done 'properly'?
When we talk about passivation of stainless steel, we refer to specifications ASTM F86 [affil link] , AMS2700 [affil link],ASTM A967 [affil link] and others, and it is clear what steps are involved, exactly what the process does, and how to measure whether it has been done successfully or not. Even the galvanic series shows a clear & measurable distinction between passivated and non-passivated stainless steel surfaces.
Similar specifications & observations might exist for 'passivation of carbon steel' but I don't personally know anything of them and would appreciate if somebody could help us out with specification numbers, tests, measurements, and things like that :-)
Regards,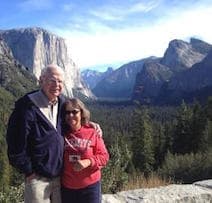 Ted Mooney
, P.E. RET
Striving to live Aloha
finishing.com - Pine Beach, New Jersey
A. Refer to AS 1627.5 [affil link] (2003)
for the Australian Standard on
METAL FINISHING
Preparation & Pretreatment of Surfaces
PART 5 - Pickling
Jose Alonso
- Perth, Western Australia, Australia