topic 0276
How to Electropolish Stainless Steel
Need an Electropolishing Service?
Please Contact:
A discussion started in 1996 and continuing through 2014.
Add your Q. or A. to restore it to the "Current Topics" discussions.
(1996)
Q. Dear sir,
I wish to buy a book that covers the practice of stainless steel electropolishing. Have you that book?
Sincerely yours,
Miguel Flesia
- Argentina
---
A. Hi Miquel. I'm not familiar with any current book that covers just electropolishing. The Metal Finishing Guidebook has some coverage of it, as does Volume 5: Surface Engineering of ASM's Metals Handbook, but the most complete coverage I've seen is in the Electroplating Engineering Handbook by Durney.
Maybe our readers have other suggestions.
Ted Mooney, P.E.
finishing.com
Pine Beach, New Jersey
---
(1999)
A. I have never seen a whole book written on just electropolishing. There are many good articles in the trade magazines however. I would be glad to try and answer any questions you have as I have 25 years experience in this field.
Mark Goldreich
metal finishing shop - Middletown, Connecticut
---
November 15, 2008
A. Hi. Maybe you can get a used copy of Tegart's "The Electrolytic and Chemical Polishing of Metals in Research and Industry". Good luck.
Regards,
Ted Mooney, P.E.
finishing.com
Pine Beach, New Jersey
---
---
To minimize searching and offer multiple viewpoints, we've combined multiple threads into the dialog you're viewing. Please forgive any resultant repetition or failures of chronological order.
---
---
(1996)
Q. I'd like to learn how to electropolish stainless steel. Could some one help me with the process?
Flavio Stramare Ribeiro
- Curitiba, Brazil
---
(1998)
A. You should look at Metal Finishing Process Corp. This company has a nice website with some general information about electropolishing.
Also at the website of metal-finishing.com is some information available, but I personally prefer that we all stay at one website with these discussions.
Harry van der Zanden
- Budapest, Hungary
----
Ed. note 2014: Metal-finishing.com (with a hyphen) was a Vertical Net site, but is now old history, and a domain-for-sale. Metalfinishing.com is owned by Elsevier, but they closed Metal Finishing in December 2013 and the site is not maintained.
---
(1998)
A. A long long time ago, the METAL FINISHING published a series of articles on electropolishing, it was very good. I think it was written by Dr. Faust.
-Sara
Sara Michaeli
chemical process supplier
Tel-Aviv, Israel
---
A. Hi, Flavio. In addition to those sources, there is a very good chapter on electropolishing of stainless steel in the Electroplating Engineering Handbook.
Regards,
Ted Mooney, P.E.
finishing.com
Pine Beach, New Jersey
---
---
Only one side is getting properly electropolished
July 15, 2014
Q. Dear Sir,
Sir we are the manufacturer of Electropolishing chemical & additives in India. Sir we are facing the problem that one side is properly polished and other side is not polishing. Sir please give me some suggestions so to solve the problem. The stainless steel is grade 304 & 316.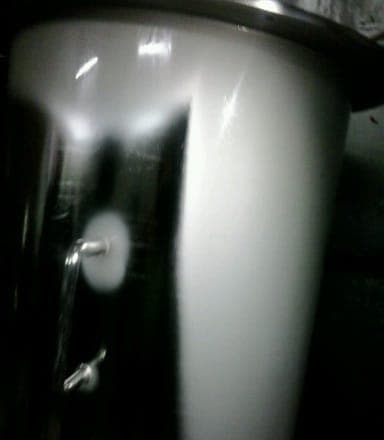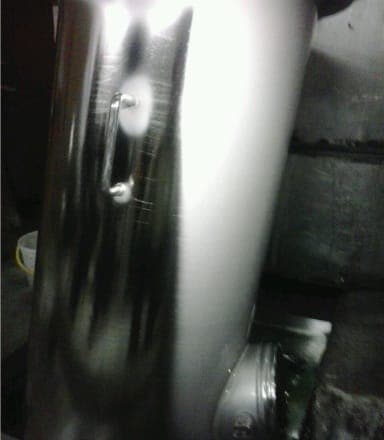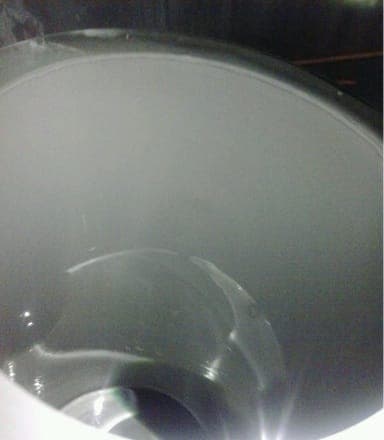 Please help me out.
Thanks & Regards

Yogesh Jaggi

Yogesh Jaggi
- Mumbai, Maharastra, India
---
July 29, 2014
A. Hello Yogesh!

From your photos I'd GUESS that the issue is lack of current density in the unpolished areas, so that all the action is taking place where the cathode is closest to the workpiece (anode). Can you adjust your fixturing? I'd also paint or wax or otherwise make non-conductive that attachment that is sticking out of the piece, around which you have a circle of non-polished area.

If you've already tried this, I cannot think of what else to do. Good luck!

Lee Gearhart
metallurgist


This public forum has 60,000 threads. If you have a question in mind which seems off topic to this thread, you might prefer to Search the Site