Live! From beautiful Pine Beach New Jersey: Welcome to the world's most popular metal finishing website
topic 0269
Catalytic oxidation of cyanide using carbon
A discussion started in 1996 but continuing through 2018
1996
Q. Several articles in the technical literature discuss the possible use of activated carbon, charcoal etc. to oxidise cyanide in typical plating wastewater streams. This looks like an attractive alternative to traditional alkaline chlorination steps. Does anyone have hands-on experience or information as to its suitability for this purpose?
Maris Dislers
Adelaide, AUSTRALIA.
---
1996
A. I've never heard of this at all and would appreciate hearing from you or from our readers about it. It doesn't seem to make sense to me, but apparently I'm missing something.
Ted Mooney, P.E.
finishing.com
Pine Beach, New Jersey
Striving to live "Aloha"
---
1996
A. I'm guessing that the use of activated carbon to destroy cyanide will only work if an oxidizing agent such as hydrogen peroxide is mixed into the waste stream ahead of the carbon. The key is in the title: "catalytic" treatment of cyanide.
Activated carbon will remove some of the cyanide by itself through adsorption, but I doubt there will be any destruction without an oxidizer.
Bill Vins
microwave & cable assemblies
Mesa (what a place-a), Arizona
---
1996
A. The articles I have seen are :

- Oxidation of Cyanides Adsorbed on Granular Activated Carbon
Author: HOFFMAN D C
PLATING Feb. 1973 pp157 to 162

- Decontamination of Cyanide Wastes by Methods of Catalytic Oxidation & Adsorption
Author: BUCKSTEEG, WILHELM
publication unknown.
These suggest that cyanide complexes are adsorbed onto the surface of carbon. However, the carbon also acts as a catalytic surface for oxidation of cyanides with oxygen adsorbed from water or air. In essence, no additional chemicals are needed.
We have performed laboratory scale experiments, where air was bubbled up through a bed of charcoal and static rinse solution from either cyanide zinc or copper plating. Cyanide level dropped from 500-1000 mg/L to virtually zero within 24 hours. A control without charcoal was unaltered. Metals were then precipitated as normal in alkaline conditions. In short, it appeared to have done what is claimed.
Whether this leads to practical application to batch or continuous treatment is now the question.
Hoffman's article refers to the following patents:-
D.G. Hager & J.L. Rizzo, U.S. Patent 3,650,949 (1972)
R.S. Joyce, U.S. Patent 3,222,277 (1965)
J.J. Hronas & J.L.Rizzo, U. S. Patent 3,276,136 (1966)
R.S. Joyse, U.S. Patent 3,192,156 (1965)
M. Manes & R.J. Grant, U.S. Patent 3,193,987 (1965)
Also, Rejuvenative catalytic oxidation of waste water, particularly for removal of cyanide and sulfur compounds. by YAN T. (International Publication Number WO 95/28357) may have some relevance.
It seems that the general process would be public knowledge by now, but I am no expert on matters of Patent.
We are currently setting up a small batch trial using a diffused air supply feeding from the bottom of a 200 liter drum. Charcoal & zinc cyanide waste solution therein. With luck, it will be set up & going for the weekend. I'll give progress report early next week.
I have one concern with this method. We have not tested for toxic headspace gasses, which might be formed. Not much point if the system doesn't work first. I'm not anticipating any problems.
It might be worth waiting for results from trials at two of the plating shops here in Adelaide, before getting anyone else involved.
Hoffman cites two pilot scale installations - an Ohio Automotive parts zinc & copper plater and a New England electrical parts plater. It would be great to track down these people, to learn of their experiences with this treatment.
Maris Dislers
[returning]
Adelaide, AUSTRALIA.
---
2001
A. My dissertation: Adsorption and catalytic oxidation of cyanide of granular activated carbon Skopje 1989
Actual job Separation process : Bentonite Zeolite
Prof.dr Stanisa Stojiljkovic
Nis Yugoslavia
---
2001
Q. Dear Sir, I have seen some of your discussions regarding "Catalytic oxidation of cyanide using carbon". Presently I am doing my Ph.D. on this topic. I am working in National Environmental Engineering Research Institute, INDIA.I presume you are using H2O2 as a catalyst for cyanide destruction prior to adsorption on activated carbon. I would like to know about the following facts.
What is role of adsorption when there will be destruction of cyanide due to catalytic oxidation with H2O2?
Whether there will be simultaneous adsorption and destruction of cyanide in the presence of H2O2?
What is role of H2O2 in the adsorption of cyanide onto activated carbon?
Regards
Manisha Mukherjee
National Environmental Engineering Research Institute - Nagpur,M.S., INDIA
---
2001
Q. I read with interest the posts concerning the catalytic oxidation of cyanide using carbon. A few informal trials were to be run, but the results were never published in follow-ups. What were the results of the trials?
Philip Bell
captive plating shop - Rockford, Illinois
---
2001
A. Hartinger's "Handbook of Effluent Treatment & Recycling for the Metal Finishing Industry" [link is to product info at Amazon], does have a few details on this process and primary references.
Regards
Richard Guise
- Lowestoft, U.K.
---
2001
A. Sir,
The topic is interesting. Activated carbon by virtue of its large surface area may be in a position to offer more reaction sites than otherwise and quicken the process of oxidation either by oxygen or chlorine. I think it should be a circulating stream of carbon particles rather than a fixed bed to improve the efficacy.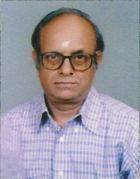 Subramanian Ramajayam
consultant
Bangalore, Karnataka, India
---
March 14, 2012
A. Hello I read with interest your paragraphs about using "Activated Charcoal to chelate excess Cyanide.

My Comment is:

When Vitamin B12 Hydroxyl form is pushed through Activated Charcoal; the Vitamin B12 attracts some Cyanide either from the Activated Charcoal or the B12 has Cyanide from how the B12 is grown in a Lab from "fermented Bacteria + Cobalt; when the Hydroyxl B12 goes through the Charcoal; the B12 names is Cyano Cobalamin...but this does not necessarily mean Cyanide; because Cyanide is a Cyano...but not all Cyanos are Cyanide; Some Blue Green Cyanos are food; like Spiriulina; so I hope Charcoal clears our waters.
Anne Hadley
- Fairfield, Connecticut, USA
---
---
July 18, 2018
Q. Is there any more convenient and cost effective method for cyanide removal from waste water.
piyush kumar srivastava
- bubneswar, odisha, india
---
July 2018
A. Hi Piyush. Clearly no one is working towards a goal of developing an inconvenient and non cost-effective method, so I think what this dialog is about is the hope that catalytic oxidation of cyanide using carbon can prove to be the most convenient and cost effective method. With luck, someone will update the information on this page with some more recent findings on that subject.
And people wouldn't be using alkaline chlorination so widely if they didn't believe it was currently the most convenient and cost effective method in their own case. But you must tell us your situation in order to get any specific alternatives. Thanks!
Regards,
Ted Mooney, P.E. RET
finishing.com
Pine Beach, New Jersey
Striving to live "Aloha"


If you have a question in mind which seems off topic, please Search the Site