Where the world gathers for
plating, anodizing, & finishing Q&As since 1989
-----
Clear coating brass, copper and bronze

"Patinas for Silicon Bronze"
by Patrick V. Kipper
from Abe Books
or

Affil. Link
Your purchases make finishing.com possible
Q. Hi Norman,
I work with silicon bronze as well. Have you found an answer to your question? Any advice would be appreciated.
Ruth Berger
- New York
September 27, 2022
Ed. note: Norman's posting was from 9 years ago but we'll try to reach him.
---
---
---
Closely related historical posts, oldest first ...
Q. Could you recommend a high quality clear coat to be applied to brass, copper and bronze. The furniture I will be fabricating is of high quality. I would like to apply a low gloss or medium gloss clear coat that is durable and scratch resistant. I have tried brass lacquer. Powder coating is too thick. The finish will be mirror polish and brush finish (180 to 240 grit). I will take as many suggestions as you can provide. Thanks for your help.
David S
[last name deleted for privacy by Editor]
- Canada
1995
A. Hi David. Brass lacquer was designed for this purpose, and is used by many high end manufacturers, so one possibility may be that you need a specialty lacquer -- a better one than you previously used.
adv. Maybe G.J. Nikolas [a finishing.com supporting advertiser] can offer you a specific product.
E-coating is another possibility. UV cured coatings can be exceptionally hard, but I don't know if any are suitable for copper and its alloys. I think, but do not know, that merely covering copper doesn't work well; rather, the coating or pretreatment should probably incorporate or be preceded by a preservative like benzotriazole. Best of luck.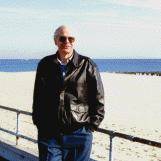 Ted Mooney
, P.E.
Striving to live Aloha
finishing.com - Pine Beach, New Jersey
A. There are several water borne coatings for brass, copper and bronze but we would require some additional info such as any other film properties desired, i.e ., weathering or chemical resistance, hardness. Semi Gloss clarity control requires absolute application control to maintain sheen appearance.
TIMOTHY JONES
A. Dave, there are catalyzed water borne polyurethanes available for your purpose that have been used successfully on brushed aluminum passenger rail cars and other non ferrous substrates. There are some limitations on highly polished surfaces because clear acrylics are slightly opaque and are not water white clear but they do provide an acceptable sheen.
Pete Bagley
- Reno, Nevada
1998
Q. I have a question similar to Dave's. My product is a high market end solid brass light indicator for scuba divers. I need to protect the brass against tarnishing following dips in salt and fresh water. I heard that a flexible silicon oxide coating could be very good in that type of application. Do you have any other suggestions? I will use naval brass 464. The product is in two pieces, one of 100 grams and the other smaller with 15 grams. Some areas must be masked.
Robert Turcotte
- Canada
1998
---
---
Q. I am in quality control at a brass hardware factory. One of our products is high quality door hardware. Some is polished brass, some is antiqued brass. We send the product to California for a lifetime coating (Vitrinite). Before we send the hardware, we dip it in a chromate dip. By the time it reaches Calif., it has a white hazy pattern to it and is rejected for the lifetime finish. We wrap the hardware in a white cotton cloth to protect it and then in a plastic pouch.The parts are cleaned with trichlor beforehand. What are we doing wrong? What temp. should we be using on the dip and rinse waters?
Joe mula
- New York, New York
2000
A. On coating with Vitrinite, I don't believe that trichlor will remove a chromate conversion coating. But especially, see J. Hosdowich's field report filed in 1955 on wiping with solvents, see "Barney the Buffer"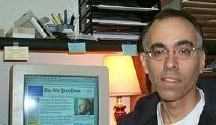 Tom Pullizzi
Falls Township, Pennsylvania



---
---
Q. I have two large brass and copper bird sculptures from Mexico. I would like to know what type of clearcoat I should use to preserve the metal and reduce tarnishing? Thank you !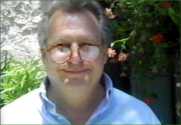 Pat Mooney
- San Diego, California
2000
A. The Brass Bird Sculptures: If G.J. Nikolas [a finishing.com supporting advertiser] doesn't have a better suggestion, you could get a can of clear lacquer from a hardware store. I believe that you would need to start with a clean surface, so I would use a brass polish. I am afraid to offer Barney the Buffer's use of solvent wiping afterwards, but you might test spray a piece of copper to see if and how you should clean the sculpture before painting. On brass plated steel for lamps, you don't design a fixture so the fixture itself is heated to 500 °F? Regards, Tom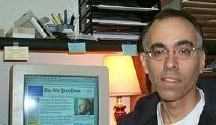 Tom Pullizzi
Falls Township, Pennsylvania
A. Hi guys,

I am not talking about the copper or brass pieces exposed to salt water. etc., for but ordinary copper and brass items, if it is not cookware, a good coating of regular, clear hair spray will prevent them from tarnishing for a long time. This will work very well for Pat Mooney's copper and brass Bird sculptures. :)
Yasemin Ataker
- Concord, California
2003

Yasemin,

Thanks for the hair spray trick, just what I was searching for here in South Carolina!
Brian Dressler
teacher - Simpsonville, South Carolina

Thank You Ms Ataker. I am on a tight budget, and I need to protect the surface of a porthole. Hairspray will fit my budget just fine.
Margie Parrish
Hobbyist - North Augusta, South Carolina
March 18, 2008
Q. I see a suggestion to use hairspray instead of lacquer to protect polished brass household items. Will this work? If so, what are the pros and cons, please? Many thanks to all the expert help offered here!
M Hollis Hutchinson
householder - Dallas, Texas
July 15, 2013
A. Hi Hollis. Hair spray is formulated to hold hair in place; brass lacquer is formulated to protect brass from corrosion and help retain its polished look. They are very different and, while hair spray certainly might be 'good enough' for some applications sometimes, there can really be no question at all of which is better.
The issue becomes how much brass do you need to lacquer, how well, and how important is trying to save $10 and the inconvenience of ordering the brass lacquer?

I am not making fun of the hair spray suggestion at all! ... I'm just saying that while it may be appropriate for someone who has one old brass knick-knack and a half-used can of hair spray on hand, please don't go out to buy hair spray instead of brass lacquer … that would be very silly. Good luck.
Regards,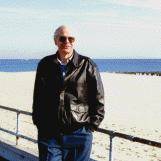 Ted Mooney
, P.E.
Striving to live Aloha
finishing.com - Pine Beach, New Jersey

Thank you very much for your reply. It sounded a bit "fishy" to me, too.

:> H.
M Hollis Hutchinson
[returning]
- Dallas, Texas
---
---
Q. I am currently searching for a clear coat for plated brass on steel. The light fixtures being produced are gas and their temperatures can rise above 500 degrees. Is there any coating that will not yellow or discolor under these conditions? Best regards,
Chad Kusner
- Euclid, Ohio
2000
A. Chad,

PVD coating on stainless steel might do the trick. I've tested titanium colored stainless in a home oven and found 550 °F (max on a conventional home oven) to be no problem. Color can be gold or light gold (brass).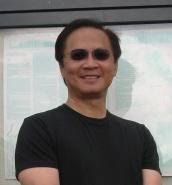 Michael Liu Taylor
specialty stainless steel distributor - Dallas, Texas
adv.
My company has a product called Tuffcoat that will clearcoat brass, etc. It is nearly invisible and has survived up to 1300 hours in salt spray. Tuffcoat can be dyed any color.
Terry Collins
Gold Touch Inc.

Cleveland, Ohio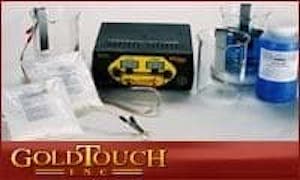 A. My experience with copper sculptures and clear coating these to protect the color patina has been 34 years so far. I can tell you that Rust-o-leum clear seal that is sold today [Rustoleum Crystal Clear [affil link]] is the fast dry formula and is sufficient for 5-8 years, the older formula 1 1/2 hour dry time expect 12- 14 years indoors, but Incralac →
will survive for 8-10 years outdoors with bi-yearly waxing. The biggest problem with outdoor exposure is the expansion of the copper and the clear coating inability to keep up with this. Failure occurs at 3 years, more or less, with most store-bought sprays. Aircraft coatings in clear are very hard and fail on copper doors at 3-4 years. So the key to finding a good finish a difficult one but not impossible. Fluxes used during brazing WILL break through the finish and should always be removed prior to any coating.
Kevin Jenkins
- Homosassa, Florida
2004
A. I just wanted to add this about finishes. I just received a sculpture into my studio that I made in 1974. It was in for a repair. It had been slightly damaged on one corner and needed straightening. First I cleaned it with warm soapy water and dried it and was really amazed at how well the finish had held up. It had been applied some 35 years ago and it still had great sheen and no crazing. When I first started working in my craft I used Rust-o-leum clear and in fact had used it for about 30 yrs. when the makers of Rust-o-leum changed the formula and it was never the same. Seems they went to a fast dry and to get good coverage it wasn't the finish I needed to use any more so I switched to Incralac and haven't looked back. The sculpture was indoors for its whole life so far.
Kevin Jenkins
[returning]
- Homosassa, Florida
September 15, 2009
---
---
"Patinas for Silicon Bronze"
by Patrick V. Kipper
from Abe Books
or

Affil. Link
Your purchases make finishing.com possible
Q. I am working on an outdoor silicon bronze sculpture. I needs to be protected against the elements. Most sculptures have a patina. This one is freshly sanded to the bright bronze color which I like to keep. I know that other sculptors coat their pieces with Incralac but usually that is after they have already a darker or patina color which is easier to protect than the bright shiny bronze.
Any recommendation?
Madak Kadam
sculptor - Sedona, Arizona
2006
A. Try Everbrite [a finishing.com supporting advertiser] coating! Good luck
Goran Budija
- Cerovski vrh Croatia
---
---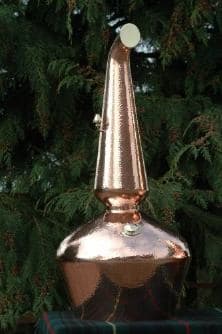 Q. I make replica pot stills and have tried, in vain, to lacquer the highly polished products.

I am looking for alternative techniques and would like to try the patina methods.

Does the copper still tarnish after application, and where can I purchase the raw materials?
Andrew Scott
replica stills - Elgin, Scotland
2005
A. I believe the ultimate in clear coatings for ferrous and non ferrous metals is a product called Permalac. Its development history includes Incralac, which is used by major art institutions to protect bronze sculpture. Permalac is made by Peacock Labs and distributed by Sculpt Nouveau [and others].

I am not an agent for either business.

Best,
David Thomas
- Chesapeake, Virginia
Ed. note: Thanks, David
Readers: to the extent possible, please try to restrict suggestions to the type of product: wax, lacquer, one part clearcoat, two-part clearcoat, electrocoating, PVD, UV cure, benzotriazole, chromate, silicon dioxide, etc., rather than suggesting specific brand. Clearly labeled advertisements are one thing, but brand suggestions in forum comments from people unknown to us, on this no-registration site, are problematic for many reasons ( huh? why?). Thanks.
---
---
Q. Many years ago I purchased in Canada a product called Sheffield Clear Metal Lacquer. It was made in England, was water white and came in a 4 oz bottle. I coated everything in my home that I would normally have to polish. One coat and, indoors, it seems to last forever. The finish is absolutely flawless. Items I coated over 20 years ago are still as shiny today as the day I coated them. I just need to wipe them with a damp cloth occasionally.

I don't know if the company is still in business but I do know I can't find it in Canada. I have no idea why a product like this is not available everywhere. Surely there is enough polishing of brass being done to cause an entrepreneur to do the necessary.
Bernard Swain
- Mill Village, Nova Scotia, Canada
February 25, 2008
A. Thanks, Bernard. We're not familiar with that particular brand, but sometimes older brands contained stronger but more dangerous chemicals and they can't offer them anymore. If you are having trouble sourcing a metal lacquer you could speak to G.J. Nikolas [a finishing.com supporting advertiser], who would surely be familiar with what type of lacquer was offered by Sheffield. Good luck!

Regards,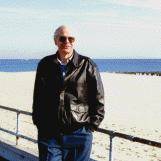 Ted Mooney
, P.E.
Striving to live Aloha
finishing.com - Pine Beach, New Jersey
---
---
Q. I have several solid brass articles in my home (candlesticks, bells, figurines, etc.) which I must polish frequently. Is there a protectant that I can apply once I finish polishing that will prevent the need for frequent repolishing?
Joe Summers
homeowner - Fort Wayne, Indiana
July 21, 2008
A. Whatever coating is used, acetone Acetone [affil link] will clean the surface of copper nicely prior to clear coating. Incralac is probably the best for exterior use. Permalac is also good. If you spray the coating, cut it with lacquer thinner 3 to 1.
Sean Biello
- Voorhees, New Jersey
July 26, 2009
---
---
Q. We are having a table built, and had a patina finish professionally applied to a sheet of copper we intend on using for the table top. What do you recommend we protect the copper with for use as a kitchen table?
Valerie Neff
buyer - Lakewood Colorado
February 18, 2010
A. Hi Valerie. Automotive 2-K clearcoats are made for almost exactly this purpose and you have the advantage that there are numerous body shops in every locale who can do it for you so there's no experimenting on your professionally applied patina.
Luck & Regards,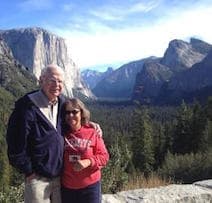 Ted Mooney, P.E. RET
Striving to live Aloha
finishing.com - Pine Beach, New Jersey



---
---
Q. I am refinishing a wood door. Prior to starting this I carefully covered the brass threshold with a drop cloth and tape. During the prolonged stripping process the stripper loosened the tape and the protective coating on the brass threshold has been partially removed. It shouldn't be difficult to get it the rest of the way off but now I need know what type of protective coat to put back on it. It will need to be weather resistant plus stand up to foot traffic.

I will appreciate any assistance you can give.
Paula Cates
Home Owner - Lanesville, Indiana USA
August 29, 2010
---
---
! Hi everyone, why isn't there much of a mention of clear powder-coating? Wouldn't that be one of the best methods?

Thanks, Benjamin
Benjamin Storch
- Powys, Wales, UK
November 7, 2010
Ed. note: Thanks, Benjamin; the original poster, correctly or incorrectly, started out with: "Powder coating is too thick." But some of the inquirers who added their questions to the thread may well want to consider powder coating for their applications.
---
---
Q. Hi everyone!

I am based out of Southern California and have come across this forum whilst googling ways to help prevent bronze and brass JEWELRY from tarnishing against the skin (turning skin green) and also from the piece tarnishing itself. While there seems to have been a lot of great methods suggested here, I am wondering if these suggestions are good enough for things that will come into contact with the skin? Our casting house out here says they have a "clear coat varnish," but I'm afraid I don't exactly know what they mean. Does any one have a fairly inexpensive, non-abrasive, but efficient way of helping prevent the tarnishing of jewelry? Or can someone explain to me what this technique might be when it comes to jewelry?

Thanks so much!
Jesse Southern
jewelry designer - LA, California
April 11, 2011
---
---
Q. Hi. I am new to jewelry making with brass and copper. I've been etching and adding patina to the pieces. Liver of sulphur is used to add patina, however, when I scrub the piece with steel wool, ALL of the patina comes off. I am looking for a contrast between the etched and non etched surfaces. Any ideas? Thanks so much. I'm also having problems with the metal sealant. I've been using a water based Seal Lacquer. As such it wears off when it comes in contact with moisture. What should I use?
Gail Duve
Hobbyist - Clearwater, Florida, USA
July 21, 2011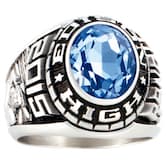 (To show dark non-relieved areas)
Courtesy: Balfour.com
A. Hi, Gail. I have no jewelry-making experience or aptitude so I can't presume to advise on good practice. But I think that darkening the recesses and relieving the high points makes for a good living finish (picture the ubiquitous high school ring).
If you were to try to do things the opposite way, retaining brightness down in recesses and darkness on the high spots, not only will it not work well, but it will look unnatural anyway -- so maybe the fact that the patina readily wears off isn't wrong.
If the traditional single component clearcoats don't work because you need a more abrasion-resistant coating, maybe a 2-component system like automotive clearcoat would work well.
Regards,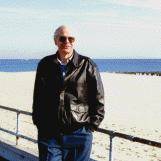 Ted Mooney
, P.E.
Striving to live Aloha
finishing.com - Pine Beach, New Jersey

Thank you for your suggestions. I'm more than happy darkening the deeper recesses and keeping the non etched surface shinier. I'm thinking maybe I'm not etching the metal deeply enough. Perhaps if I do that, it will be easier to avoid scrubbing off the patina in the recess. Thanks so much for your time.
Gail Duve
[returning]
- Clearwater, Florida, USA
July 27, 2011
---
---










A. We are currently field testing a new product called BronzeShield. It was developed specifically to protect bronze, although we are also optimistic about its ability to protect copper, brass and other metals that make up the bronze alloy.

Holly Anderson




- Fargo, North Dakota USA




October 6, 2011






Readers: This site is for camaraderie and technical information exchange. Every technology has advantages & disadvantages. If you wish to technically describe a technology which you feel is good for the problem, that's what we're here for! But we discourage postings like "Brand Y is better than Brand X" (huh? why?)
Please feel free to promote technologies but not brands: hairspray, PVD, waterborne polyurethane, wax, brass lacquer -- fine; but (for example) recommending Incralac or Permalac brand brass lacquers over other brands of brass lacquer is less fine :-)


Ted Mooney, P.E.
Striving to live Aloha
finishing.com - Pine Beach, New Jersey




Hi Ted, I'm a bit surprised by your post. Are you saying you don't mind people popping in just to say "We make X-brand super lacquer, and it's great!" just so long as they are a paying advertiser (will you make this commercial connection transparent in each post?) but are not allowing comments like "I'm in the trade and have been using Y-brand for 20 years on this type of work in this type of environment with good results" because Y-brand are not a paying advertiser? This policy would make your site redundant for people looking for impartial advice. Taking this thread as an example, the post above yours seems like one to censor, it adds nothing more useful to the debate than adding a untested product name to what is available to try, but the Incralac posts came across as benefit of experience (inevitably inherent risk of shilling accepted). I think this would be quite a self defeating policy for your site as I for one won't come back to a place that only promotes its paying advertisers products and discourages the benefit of experience of other products. Regards,

J Broski




- London, England, UK






Hi, J. Sorry for this misunderstanding :-(
BronzeShield is *NOT* an advertiser here -- and we have *no secret advertisers*; we turn down people who want to pay for sponsored postings constantly and have never accepted even one! Rather, we just don't want "testimonials" for a whole bunch of time-proven reasons (huh? why?).

My note was in fact directed at the same posting that you're complaining about; it just didn't seem fair to pick on BronzeShield by name on their very first ever mention on a site where Incralac/Permalac has already been specifically promoted by name in excess of 95 times. And with 7 mentions of Incralac/Permalac already on just this one thread, they were the most obvious example.

This is a 60,000-page site on the air since 1989 -- so the perennial issue of "comment spam" & testimonials might not be apparent to you on your first visit. We're simply reminding our gentle readers that this is a technical site dedicated to technical discussions about the science of metal finishing ... it's not for testimonials, especially because it's a "no registration" site where it's impossible to know actual satisfied customers from shills (except for the several times that a supposed 'satisfied customer' with a fictitious name posted from the URL of the website of the company they claimed they were "so very pleased with").
Thanks :-)

Ted Mooney

, P.E.

Striving to live Aloha

finishing.com - Pine Beach, New Jersey
---
---
Q. I'm venturing into the hobby of metal jewelry crafting and Im looking to find out what a good over all protective coating I should be looking at. I found a few suggestions of "Renaissance Micro-Crystalline Wax" [affil link] but wasn't sure if this was the best option. I'd like a few different options if possible. Thanks
J. Phelan
- Chicago Illinois, USA
May 7, 2012
---
---
Q. My name is Jim Cook and I have been building copper sprinklers for 13 years and have struggled with maintaining a polished finish on my product. I sale these at art shows and usually demo them by running several, the water tends to discolor the finish and I would like to know what I can use to maintain a polished finish against the elements.
Jim Cook
- Fremont Michigan USA
September 27, 2012
A. I am 5 years into restoration of a 1938 fire truck with a whole boatload of brass. I tried to clear powder the bell after polishing it to a high shine. The heat from the oven destroyed the polish job and profoundly discolored the brass @ about 400 deg. The heat left the metal surface with a "sandblasted" feel to it. The repair was not cheap. I am currently using a clear lacquer that is one of the 3 or 4 top sellers for in/outdoor use on polished brass and I am so far, happy. My advise is: make sure it is lacquer, not an enamel. Enamel stays liquid longer and raises the odds of drips and runs, and tends to turn milky white as it absorbs the moisture (humidity) while it dries. Whichever brand you use, spray it and use a fast thinner so that the lacquer does not turn milky from humidity. I am not a trained professional, just a lot of expensive tuition to the school of hard knocks. I hope this helps, John K.
John Koppelman
antique truck restoration - Inglewood California USA
October 1, 2012
---
---
Q. After reading all the postings about products for maintaining brass and copper after polishing, does anyone have a definitive, best-there-is product? I usually apply a spray aerosol, mostly lacquer, sometimes enamel with some sacrifice in sheen. Perhaps using bulk product, with ample thinning would be better, but for small projects it doesn't seem worthwhile to fire up the compressor, then clean the spray gun each time. I was always curious what the high-end brass door hardware manufacturers (Baldwin, for instance) use to get their finish … anybody know??
Larry Creveling
- Milford, New Jersey USA
October 5, 2012
A. Hi Larry. There is not and never will be such a product :-)
Is a Honda or a Hyundai the "definitive, best there is" car? In fact, since there are waxes, lacquers, one part clearcoats, two-pack clearcoats, epoxies, polyesters, cathodic electrodeposition coatings, UV cured lacquers, physical vapor deposition coatings, preservatives, conversion coatings, etc., … we could ask whether a Porsche or a Peterbilt or a Harley is the "best there is" vehicle. Sorry, but there just isn't any answer to such questions.
It depends on interior/exterior, temperature range, whether UV resistance is important, whether the coating needs to be removable, whether you want to be able to be able to add another layer without stripping, safety oin application, environmental impact, how free of yellowing it needs to be, how much it costs, how quick it cures, and (as you imply) how much work you are willing to put in.
High end door hardware "lifetime finishes" are not wax, lacquer, or clear coat at all. The surface you are seeing that looks like brass is not brass (although the handle may be made of brass). What you are seeing is zirconium nitride or a similar ceramic hardcoating which looks like brass but isn't brass, and is applied by the PVD (physical vapor deposition) process in a vacuum on top of nickel electroplating. This requires a very expensive (well over $1M+) machine in addition to the nickel plating.
If you don't want to fire up a compressor and then have to clean out all the lines, but you otherwise like the idea of two-pack clearcoats, they are now available in spray cans with 2-in-1 heads (although it's probably an expensive way to go, and I'm not vouching for rattle cans reliably mixing two-pack chemistry).

Luck and Regards,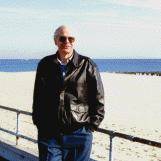 Ted Mooney
, P.E.
Striving to live Aloha
finishing.com - Pine Beach, New Jersey
---
(you are on the 1st page of the thread) Next page >
---