World's #1 finishing resource since 1989
No login needed: Chime right in
topic 0161
Clear coating brass, copper and bronze furniture, sculpture, and jewelry
A discussion started in 1995 but continuing through 2018
1995
Q. Could you recommend a high quality clear coat to be applied to brass, copper and bronze. The furniture I will be fabricating is of high quality. I would like to apply a low gloss or medium gloss clear coat that is durable and scratch resistant. I have tried brass lacquer. Powder coating is too thick. The finish will be mirror polish and brush finish (180 to 240 grit). I will take as many suggestions as you can provide. Thanks for your help.
David S
[last name deleted for privacy by Editor]
- Canada
---
1996
A. Hi David. Brass lacquer was designed for this purpose, and is used by many high end manufacturers, so one possibility may be that you need a specialty lacquer -- a better one than you previously used.
adv. Maybe G.J. Nikolas [a finishing.com supporting advertiser] can offer you a specific product.
E-coating is another possibility. UV cured coatings can be exceptionally hard, but I don't know if any are suitable for copper and its alloys. I think, but do not know, that merely covering copper doesn't work well; rather, the coating or pretreatment should probably incorporate or be preceded by a preservative like benzotriazole. Best of luck.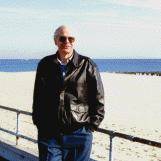 Ted Mooney, P.E.
Striving to live Aloha
finishing.com - Pine Beach, New Jersey
---
1996
A. There are several water borne coatings for brass, copper and bronze but we would require some additional info such as any other film properties desired, i.e ., weathering or chemical resistance, hardness. Semi Gloss clarity control requires absolute application control to maintain sheen appearance.
TIMOTHY JONES
---
1998
A. Dave, there are catalyzed water borne polyurethanes available for your purpose that have been used successfully on brushed aluminum passenger rail cars and other non ferrous substrates. There are some limitations on highly polished surfaces because clear acrylics are slightly opaque and are not water white clear but they do provide an acceptable sheen.
Pete Bagley
- Reno, Nevada
---
1998
Q. I have a question similar to Dave's. My product is a high market end solid brass light indicator for scuba divers. I need to protect the brass against tarnishing following dips in salt and fresh water. I heard that a flexible silicon oxide coating could be very good in that type of application. Do you have any other suggestions? I will use naval brass 464. The product is in two pieces, one of 100 grams and the other smaller with 15 grams. Some areas must be masked.
Robert Turcotte
- Canada
---
2000
Q. I am in quality control at a brass hardware factory. One of our products is high quality door hardware. Some is polished brass, some is antiqued brass. We send the product to California for a lifetime coating (Vitrinite). Before we send the hardware we dip it in a chromate dip. By the time it reaches Calif., it has a white hazy pattern to it and is rejected for the lifetime finish. We wrap the hardware in a white cotton cloth to protect it and then in a plastic pouch.The parts are cleaned with trichlor beforehand. What are we doing wrong? What temp. should we be using on the dip and rinse waters?
joe mula
- New York, New York
---
2000
Q. I have two large brass and copper bird sculptures from Mexico. I would like to know what type of clearcoat I should use to preserve the metal and reduce tarnishing? Thank you !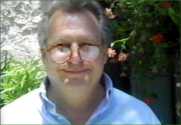 Pat Mooney
- San Diego, California
---
2003
A. Hi guys,
I am not talking about the copper or brass pieces exposed to salt water. etc., for but ordinary copper and brass items, if it is not cookware, a good coating of regular, clear hair spray will prevent them from tarnishing for a long time. This will work very well for Pat Mooney's copper and brass Bird sculptures. :)
Yasemin Ataker
- Concord, California
---
2003

Yasemin,
Thanks for the hair spray trick, just what I was searching for here in South Carolina!
Brian Dressler
teacher - Simpsonville, South Carolina
---
March 18, 2008

Thank You Ms Ataker. I am on a tight budget, and I need to protect the surface of a porthole. Hairspray will fit my budget just fine.
Margie Parrish
Hobbyist - North Augusta, South Carolina
---
---
2000
Q. I am currently searching for a clear coat for plated brass on steel. The light fixtures being produced are gas and their temperatures can rise above 500 degrees. Is there any coating that will not yellow or discolor under these conditions? Best regards,
Chad Kusner
- Euclid, Ohio
---
2000
A. Chad,
PVD coating on stainless steel might do the trick. I've tested titanium colored stainless in a home oven and found 550 °F (max on a conventional home oven) to be no problem. Color can be gold or light gold (brass).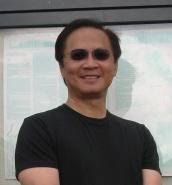 Michael Liu Taylor
specialty stainless steel distributor
Dallas, Texas
---
2000
adv. Clear coating brass, copper and bronze Please visit www.finishing.com/chemicals and search for "lacquer" and ask the vendors for help on your problem.
A. On coating with vitrinite, I don't believe that trichlor will remove a chromate conversion coating. But especially, see J. Hosdowich's field report filed in 1955 on wiping with solvents, www.finishing.com/library/mspltes/ "Barney the Buffer"
The Brass Bird Sculptures: If G.J. Nikolas [a finishing.com supporting advertiser] doesn't have a better suggestion, you could get a can of clear lacquer from a hardware store. I believe that you would need to start with a clean surface, so I would use a brass polish. I am afraid to offer Barney the Buffer's use of solvent wiping afterwards, but you might test spray a piece of copper to see if and how you should clean the sculpture before painting. On brass plated steel for lamps, you don't design a fixture so the fixture itself is heated to 500 °F? Regards, Tom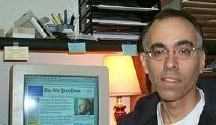 Tom Pullizzi
Falls Township, Pennsylvania
---
2000
adv. My company has a product called Tuffcoat that will clearcoat brass, etc. It is nearly invisible and has survived up 1300 hours in salt spray. Tuffcoat can be dyed any color.
Terry Collins
Gold Touch Inc.

Cleveland, Ohio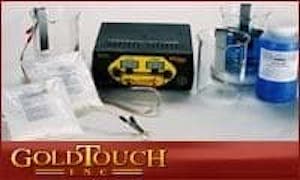 ---
2004
A. My experience with copper sculptures and clear coating these to protect the color patina has been 34 years so far. I can tell you that Rust-o-leum clear seal that is sold today [Rustoleum Crystal Clear [affil. link to info/product on Amazon]] is the fast dry formula and is sufficient for 5-8 years, the older formula 1 1/2 hour dry time expect 12- 14 years indoors, but Incralac will survive for 8-10 years outdoors with bi-yearly waxing. The biggest problem with outdoor exposure is the expansion of the copper and the clear coating inability to keep up with this. Failure occurs at 3 years more or less with most store bought sprays. Aircraft coatings in clear are very hard and fail on copper doors at 3-4 years. So the key to finding a good finish a difficult one but not impossible. Fluxes used during brazing WILL break through the finish and should always be removed prior to any coating.
Kevin Jenkins
- Homosassa, Florida
---
September 15, 2009
I just wanted to add this about finishes. I just received a sculpture into my studio that I made in 1974. It was in for a repair. It had been slightly damaged on one corner and needed straightening. First I cleaned it with warm soapy water and dried it and was really amazed at how well the finish had held up. It had been applied some 35 years ago and it still had great sheen and no crazing. When I first started working in my craft I used Rust-o-leum clear and in fact had used it for about 30 yrs. when the makers of Rust-o-leum changed the formula and it was never the same. Seems they went to a fast dry and to get good coverage it wasn't the finish I needed to use any more so I switched to Incralac and haven't looked back. The sculpture was indoors for its whole life so far.
Kevin Jenkins
[returning]
- Homosassa, Florida
---
2006
Q. I am working on an outdoor silicon bronze sculpture. I needs to be protected against the elements. Most sculptures have a patina. This one is freshly sanded to the bright bronze color which I like to keep. I know that other sculptors coat their pieces with Incralac but usually that is after they have already a darker or patina color which is easier to protect than the bright shiny bronze.
Any recommendation?
Madak Kadam
sculptor - Sedona, Arizona
---
2006
A. Try Everbrite [a finishing.com supporting advertiser] coating! Good luck
Goran Budija
- Zagreb, Croatia
---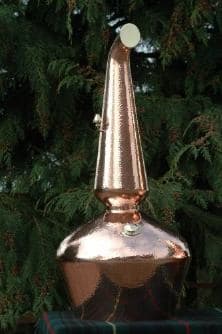 +++++
Q. I make replica pot stills and have tried, in vain, to lacquer the highly polished products.
I am looking for alternative techniques and would like to try the patina methods.
Does the copper still tarnish after application, and where can I purchase the raw materials?
Andrew Scott
replica stills - Elgin, Scotland
---
2007
A. I believe the ultimate in clear coatings for ferrous and non ferrous metals is a product called Permalac. It's development history includes Incralac, which is used by major art institutions to protect bronze sculpture. Permalac is made by Peacock Labs and distributed by Sculpt Nouveau [and others].

I am not an agent for either business.

Best,
David Thomas
- Chesapeake, Virginia
----
Ed. note: Although you're not an agent, David, we avoid testimonials to brand name proprietaries (why?)
Readers: to the extent possible, please try to restrict suggestions to the type of product: wax, lacquer, one part clearcoat, two-part clearcoat, electrocoating, PVD, UV cure, benzotriazole, chromate, etc., rather than suggesting particular brands. Thanks.
---
(you are on the 1st page of the thread) Next page >
---