topic 0098
Electroplating with niobium
A discussion started in 1995 and continuing through 2017.
Add your Q. or A. to restore it to the "Current Topics" discussions.
(1995)
Q. Although there is reference in the literature to the plating of titanium and its alloys I have not found anything that suggests it would be possible to electroplate these metals with niobium. Is there any experience of electroplating with niobium?
Richard Curtis
---
(1995)
A. Niobium is not mentioned in Safranek's "The Properties of Electrodeposited Metals and Alloys", nor is it listed in Faust's list of electroplateable metals in ASM's Electroplating course, or in ASM's Volume 5: Surface Engineering, the Metal Finishing Guidebook, or Durney's "Electroplating Engineering Handbook". If I had to bet on a guess, I'd bet on it not being electrodepositable--but hopefully one of our readers will enlighten us both.
Ted Mooney, P.E.
finishing.com
Pine Beach, New Jersey
---
(2004)
A. Niobium plating, in case you still interested in, go to Russian hand book 1987, F.F.Ajogin,page 310.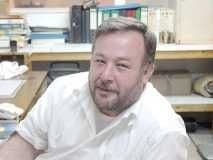 Cair Shishani
aircraft maintenance - Al Ain, United Arab Emirates
---
March 2, 2010
A. According to old Russian books niobium/ or niobium nickel alloys can be plated from solvent based electrolytes (DMF). Hope it helps and good luck!
Goran Budija
- Zagreb,Croatia
---
---
To minimize searching and offer multiple viewpoints, we've combined multiple threads into the dialog you're viewing. Please forgive any resultant repetition or failures of chronological order.
---
---
(1999)
Q. My name is Narumol. I am studying PhD at School of Chemistry, University of Tasmania. I have developed HPLC method for separation and determination of niobium and tantalum and I would like to apply this method to determine niobium and tantalum in electroplating solution. I don't know where I can find this solution. If you can give me any suggestion , it will be very useful. Thank you very much in advance Best Regard, Narumol.
Narumol Vachirapatama
- Hobart, Tasmania
---
June 1, 2011
A. Alas sir, there at this time seems to be no way to electroplate Niobium. And it would be GREAT if there was one, the closest I have been able to find is using molten niobium salts at 700+ degrees. and even that is seen not to be a very consistent product.
Jackson Rackham
- Tigard, Oregon, USA
---
---
Electroless plating of niobium
January 25, 2008
Q. I am not finding method of electroless plating of niobium on copper specifically? Where to I find it
Saagar Vijay
WSU - Detroit
---
January 28, 2008
A. Do you have any reason to believe it is possible, Saagar? I am not confident that electrodeposition of niobium is possible let alone electroless deposition :-)
Do you mean immersion plating or autocatalytic plating?
Ted Mooney, P.E.
finishing.com
Pine Beach, New Jersey
---
---
June 25, 2013
Q. I am working in a research lab currently trying to plate Niobium onto magnesium and possibly copper. Currently we are able to plate a significant amount of Niobium onto magnesium however the solution we are using is cloudy (trying to resolve this now). I was curious where you found out about DMF as a possible solvent because I cannot find any related literature.

Also any advice on a complexing agents in regards to Niobium would be great
JB Crane
- Wichita, Kansas, USA
---
July 11, 2013
A. Solvent based niobium plating solution:

niobium pentachloride 10-15 gms/lit
benzene 500-600 mll/lit
amyl acetate 20-30 mll/lit
methanol 300-500 mll/lit
45 C temp.,10 mA/cm2,iron cathode/niobium anode

Dissolve pentachloride in benzene,add amyl acetate (drop by drop),when pentachloride is dissolved(light yellow colour of solution) add metahnol.

According to Russian book A.M.Yampolsky: Elektoliticheskoe osazhdenie blagorodnih I redkih metallov, Leningrad 1977.
Also, K.I.Tihonov, N.I.Agafonova: Elektroosazhdeniye metallov iz organicheskih rastvoriteli (Electroplating from organic solvent based solutions), Leningrad 1979. In Russian that is download free book (www.galvanicrus.ru webpage)!

Hope it helps and good luck!
Goran Budija
- Zagreb, Croatia
---
July 19, 2017
Q. I have a project that involves coating Niobium onto Tungsten. Is electroplating or electrodeposition a possible route or are there fundamental reasons it won't work?
JEFFREY BREITSCHOPF
Graduate Student - College Station, Texas
---
July 2017
A. Hi Jeffrey. It appears that conventional electrodeposition of Niobium (i.e., from a conventional water-based plating bath) will not work but that, to some degree, electrodeposition from molten salt or dimethylformamide (DMF) solvent may be possible. The issue would appear to be that niobium (like aluminum and titanium) is too active, such that hydrogen will be split off from the water and deposited in preference to the deposition of niobium. Good luck.
Regards,
Ted Mooney, P.E. RET
finishing.com
Pine Beach, New Jersey
Striving to live "Aloha"


This public forum has 60,000 threads. If you have a question in mind which seems off topic to this thread, you might prefer to Search the Site