Where the world gathers for
plating, anodizing, & finishing Q&As since 1989
-----
Passivating electroless nickel tanks; anodic protection

Q. We run EN in stainless steel plating tanks. After passivating with 50% by volume nitric acid, we neutralize the tank with city water and a little ammonium hydroxide. During the passivation process, we run the pump for a while and turn it off in order to keep fresh nitric in the pipes, pump, and heat exchanger. Our typical passivation time is about 24 hours.

Recently, we have been experiencing plate out at the top of the plating tank at about 2 MTOs. At this time, I am clueless to why this is happening. Could someone please give me some ideas on where we may be going wrong?
D. Wash
[fictitious name]
- Milwaukee, Wisconsin
April 13, 2022
A. Are you using a passivation system in conjunction with the tanks? If you do - When was the last time the connections were checked?

Also, how old is the nitric tank strip? An overload of nickel can hinder its passivation ability.

There is a long list of items to check, including your heating (electric, steam), where the tank seems to be plating out from (sides of tank, heating coil), what is your pH operating range? Have you checked to see if you have an overabundance of hypophosphite?

Also if you have inexperienced platers and they have parts touching the sides of the tank, that will overpower the anodic passivation system and cause the tank to plate out.
Thomas Swan
Lab Technician - Portland, Oregon
---
---
Q. My company is planning to get into metal finishing using an EN process. From what I've read on the subject (some of that here), nitric acid solutions are periodically used to handle plate out.

From a safety and material compatibility standpoint, citric acid [adv: item on eBay & Amazon] is much more appealing, but can it be used to clean and passivate stainless equipment used in EN processes?

From what I've read in this thread and elsewhere, my understanding is that the citric acid is only interacting with the iron and would not have an effect on the nickel deposit. Is this correct?

Are there any safer approaches to passivating components used in EN beyond anodic passivation systems?

Thank you,

- M
M Nill
- Grand Rapids, Michigan
October 26, 2022
A. Hi M. It looks like you already know this, but I'll say it so that newbie readers don't get lost ...

Electroless nickel plating is "auto-catalytic", which means the solution will plate out onto any nickel it sees. So the purpose of the nitric acid is not only to passivate the tank, but to dissolve & remove any nickel which has deposited on it. To the best of my knowledge citric acid will not dissolve the nickel and therefore cannot be substituted for the nitric acid.
Luck & Regards,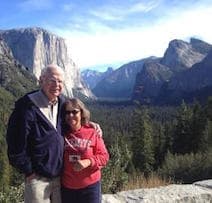 Ted Mooney
, P.E. RET
Striving to live Aloha
finishing.com - Pine Beach, New Jersey
Q. I currently am doing small scale electroless nickel plating of PZT ceramics. While waiting for a tank to be built, I went ahead and built a prototype tank out of stainless steel and immediately experienced plateout (can't recall if it was 304 or 316). I then installed a current generator hooked up to a DC power source directly to the tank wall and my plate out issue stopped. What would be the mechanism for this? The electric charge of the tank wall stops the auto catalytic reaction happening at that site so no plate out?

CAVEAT - due to circumstances out of my control we are stuck with an improperly mixed EN solution (high nickel to hypo phosphite ratio (11.5 g/L to 15 g/L)
Paul Tomsche
- Arden Hills, Minnesota
February 4, 2023
A. Hi Paul. Apparently there are actually two explanations and two approaches.

• The first and older approach is called 'reverse plating' where sufficient current is impressed to simply prevent plate-out. But this reputedly can etch the stainless steel and contaminate the solution.
• The second approach is to use equipment to apply just enough current to keep the stainless steel properly passivated, i.e., to keep it permanently in the state that nitric acid passivation puts it in, not enough current to actually function in a reverse plating mode.

I am not knowledgable enough in electrochemistry to say whether the difference is real & significant or whether it is just sales pap & bamboozlement, but we don't like to praise or slam brands & sources anyway ( huh? why?). Instead, I suggest that interested parties read this article by Ron Duncan (dec.) and decide for themselves :-)
https://nanopdf.com/download/anodic-passivation-of-electroless-nickel-plating-tanks_pdf
Luck & Regards,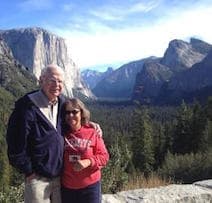 Ted Mooney, P.E. RET
Striving to live Aloha
finishing.com - Pine Beach, New Jersey



---
---
↓ Closely related postings, oldest first ↓
---
---
Q. Hello, I'm in charge of electroless nickel/immersion gold line in a PCB shop. I've some problem with Ni plate-out after running the bath for few days. We are using stainless steel tank with a sump tank for heating up & circulating the bath. We also install some sort of anodic protection for the tank. My questions are:

1) How to minimize or prolong the onset of the plate-out?

2) What is the best way to leach & passivate the tank? With nitric acid, what should be the desirable strength & at what temperature. What about the rinsing after the leach?

Well appreciate your advise & help. Thanks. Regards,
Bab Hui
Process Engineer
1995
A. The purpose of the anodic protection unit is to prevent plate-out onto the tank, and it should have detailed instructions for how to set the current to do so.

Such units are, I believe, available from Atotech and Palm International, and probably others.

The usual idea behind leaching is to expose the tank material to a solution which has the same capability for absorbing contaminants as the working solution will have, but for the leaching solution to not introduce any new contaminants to the working solution. So room temp or slightly warmer nitric acid sounds good to me--but why not just go ahead and follow a QQ-P-35C [link is to free spec at Defense Logistics Agency, dla.mil] nitric acid passivation procedure on the tank itself.

Regards,
and good luck.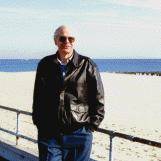 Ted Mooney
, P.E.
Striving to live Aloha
finishing.com - Pine Beach, New Jersey
---
---
Multiple threads were merged: please forgive repetition, chronology errors, or disrespect towards other postings [they weren't on the same page] :-)
---
---
Anodic protection of electroless nickel tanks
Q. We use anodic protection of 316 SS tank for electroless nickel plating (high phosphorus acid bath, hypophosphite based solution). Some tanks performed better than others: lower anodic current, less plate out on cathode rods. Others had consistently higher anodic current, no matter how long the nitric acid passivation was. Some tanks look darker than others (possibly due to nitric acid corrosion while stripping the tanks with anodic current on) and yet the performance of anodic protection is NOT related to the color at all. We are sure that there is no shorting of circuitry. Literatures were read & studied. However, we still do not understand the fundamentals of the problem. We are considering electropolishing the tanks to resolve the problem.

Questions:
(1) Why some tanks are better than others in protection ?
(2) Please compare chemical polishing and electropolishing, which one is better ? ( to give higher Cr / Fe ratio )
(3) How different electropolishing techniques and electrolytes can affect the tank with respect to anodic protection ? Why ?
(4) Can we just plate chromium over the SS tank for permanent protection ?
Paul Chan
1998
? Paul, Have some of your answers and many of the same questions? Your note is one year old. Do you still need a response? Am in the disc drive industry. 316 SS anodically protected tanks. Using Kikusuis, Daisy chained to walls, spargers, intakes, heaters, etc. Need defect correlation to anodic (mA) readouts. You still there?

Dan
Daniel Rupp
? Paul,

I have just read your message dated, and I have the very same questions. Did you receive any responses to your queries. If so would you care to share them with me.

Regards,
Clark Simpson
- Limavady, N.Ireland, UK
2000
---
---
Multiple threads were merged: please forgive repetition, chronology errors, or disrespect towards other postings [they weren't on the same page] :-)
---
---
How to protect new stainless steel EN plating tank
Q. I have had a new tank drop into my lap. It is for EN plating and is a 316 lined steel tank. I have been using polypro and am quite familiar with how to use them. But the stainless is new to me. I expect to break it in by soaking with dilute nitric, then an ammonia/DI rinse. Is this all I need to do? Also, I have been reading about anodic passivation. Can I accomplish this with a simple "trickle charger" for cars? Since I apply teflon-type coatings, can I line the walls of the tank to reduce plateout? Any comments would be helpful. Thanks.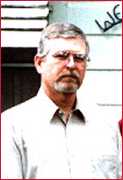 Paul Norman
- Odessa, Texas
1999
"Chemical (Electroless) Nickel Plating"
by G. G. Gawrilov
from eBay,
Abe Books
or Amazon
(affil links)
A. Hi, Paul. For many years polypropylene was considered the best material of construction for electroless nickel tanks. But more recently most people think stainless steel is better because you can prevent spontaneous plate-out by applying a charge that is sufficient to stop the autocatalytic reaction. You probably could build such a system yourself, but specialists like Palm International and Atotech offer systems tailored to the purpose.

If you search the site you'll find a number of threads about stainless tanks for electroless nickel plating. Good luck.

Regards,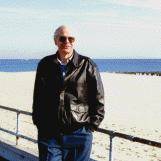 Ted Mooney
, P.E.
Striving to live Aloha
finishing.com - Pine Beach, New Jersey
---
---
Multiple threads were merged: please forgive repetition, chronology errors, or disrespect towards other postings [they weren't on the same page] :-)
---
---
Chemical polishing of stainless steel tanks
Q. We are using stainless steel tanks to plate electroless nickel. The stainless steel has started to etch as seen by a continuous build up of iron in the bath. Is there a way to chemically polish the inside of these tanks without having them removed from the process line?
Jim Wyrough
Sanmina - Owego, New York
2000
A. Jim,

That's a rather weird question of yours (pardon me, I should have said 'strange' as the previous appellation sometimes upsets people).

If your stainless is starting to corrode, join the club!

Perhaps the only thing to do, and I can't swear that it will work, is to scrub it with nitric. That might bring back the sheen or some of it. After all, stainless is not supposed to be attacked by nitric.

But I have a question ... why in the heck did you use stainless steel when there are so many GOOD plastics and even some GOOD fabricators of them, too?

Cheers !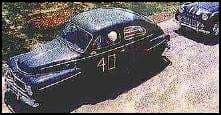 Freeman Newton
[deceased]
R.I.P. old friend (It is our sad duty to
advise that Freeman passed away 4/21/12)
A. Hello, Mr. Wyrough:

I assume you are using an anodic passivation system. You probably should contact the supplier of that system as there certainly could be a relationship between etching of the stainless and the operation of the anodic passivation system.

Freeman:

Electroless nickel can spontaneously "plate-out" onto plastic vessels. It is true that polypropylene tanks were very widely used for electroless nickel, but there has been movement in the direction of using stainless tanks with anodic passivation instead, because it purportedly reduces the likelihood of this spontaneous plate-out. If even a minuscule amount of nickel inadvertently plates out onto the walls or bottom of a polypropylene tank, that nickel acts as a catalyst for further deposition, and you have a chain reaction that spontaneously wastes the tanks contents.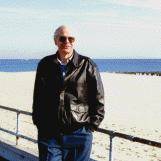 Ted Mooney
, P.E.
Striving to live Aloha
finishing.com - Pine Beach, New Jersey
A. An iron buildup in your EN is very probably more from the part rather than the tank. If the tank is pitted, it is nearly impossible to passivate and polishing it out will be nearly impossible. Brush electropolishing it would work, but it is not practical on large tanks. You can buy a new tank for what it would cost to set up to electropolish it via normal methods. If it is already pitted, I have some serious doubts as to how well it would work.

Several companies make thin poly liners for standard size tanks. They are not cheap, but are a lot cheaper than a new tank and eliminate nitric passivation and subsequent waste disposal, so are not a bad economic choice.

Last choice, consider putting in a fabricated 1/4" polypropylene liner using your tank for support. Remember to use a sloppy fit as poly expands roughly ten times more than most metals and 70 to 195 °F is quite a large temp difference, especially since the SS tank will never get that high with a liner in it.
James Watts
- Navarre, Florida
A. Have you tried ammonium citrate passivation at pH 3-3.1 10% W/v citric acid solution adjusting the pH to 3-3.1 with ammonia [adv: item on eBay & Amazon] water stronger using only deionized water for the solution. Heat the solution to 80 °C and circulate in the tank for 6 hours then rinse well. Clean the tank first with hot solution of 5% W/V TSP [trisodium phosphate [adv: item on eBay & Amazon]] for 1 hour at 80 °C rinse well.

Do you see any discolouration of the Stainless with this Ferrous/Ferric solution? You could also try a HF/HNO3 solution on a section of the tank to see if this most rigorous method of passivation will have the desired effect.

If this works I would then try the milder method mentioned above first.
John Mclaughlin
- RTP, North Carolina
2001
---
---
Multiple threads were merged: please forgive repetition, chronology errors, or disrespect towards other postings [they weren't on the same page] :-)
---
---
Q. We are doing Electroless Nickel Plating on Aluminium with a few SS Cathodes for anodic protection. Seems like some tanks are worse than others in terms of plate out. Appreciate any help in these matters.
1. Some times when the anodic current goes up, when we check there is no plate out in the tanks nor at the cathode. Any idea why?
2. When the current goes up, if we increase the flow rate of the nickel in the tank, the current decreases again. Why please?
3. As I'm new to this, could anybody enlighten me what's the difference between tank stripping and passivation. We put in the tank Nitric acid for 12 hours after about every 3 days of plating. If there is a difference, how to passivate?
4. Why only some tanks gives this anodic problem while others don't?
Any help is greatly appreciated. Thanks.
Kalaiarasan K
- Bayan Baru, Penang, Malaysia
2001
A. PASSIVATION IS A TERM APPLIED TO SURFACES WHICH ON THE CONTRARY COULD BE ACTIVE, LIKE METALS. IF YOUR TANKS ARE MADE OF THE SUITABLE PLASTICS (E.G. POLYPROPYLENE, KYNAR, ETC.) YOU WILL STRIP THEM, NOT PASSIVATE THEM, AS PLASTICS ARE BASICALLY INERT TO E-N CATALYSTS.
WHEN VERY FINE PARTICULATE ADHERES TO THE SURFACE OF PLASTICS WE USE THE TERM SEEDING WHICH IS NOT EXACTLY ACTIVATING BUT IMPLANTING METAL PARTICLES THAT COULD BE ACTIVE AND INITIATE REACTION.
WHY SOME TANKS REACT AND OTHERS DO NOT COULD BE RELATED TO DIFFERENT ACTIVITY IN THEIR SOLUTION, PRESENCE OF MAGNETIC EQUIPMENT NEAR THE TANK, HOT SPOTS, AND A NUMBER OF THINGS THAT WOULD BE IMPOSSIBLE TO DEAL WITH THRU THIS VIA.
GOOD LUCK.
Guillermo Marrufo
Monterrey, NL, Mexico
---
---
Q. Hi,

Does anyone know how the anodic passivation on Electroless Nickel (EN) bath with stainless steel tank work? What parameters should be considered? How to control it to prevent the EN bath plated out early?

I have some inconsistent results with the anodic passivation system on EN stainless steel tanks. The tanks were sometimes lasted to 8 metal turn-over (MT) without plating out (I dump the bath when it reaches 8 MT). Sometimes, the tanks were plated out within one day of using (about one MT).

The stainless steel tank has 4 cathode rods at 4 corners of the tank, which are connected to the negative post on rectifier, and the tank is connected to the positive post of rectifier (tank is made as anode). The voltage from the rectifier is controlled between 0.6 to 0.9 volts. The pH of EN baths are kept about 4.7 to 5.1 and temperature is kept about 185 to 20.

I appreciate any input on this topic.

Thanks,
Dai Bac
- Oaklawn, Illinois, USA
2003
A. Sorry, Mr. Bac, I don't personally know. Did you make this yourself, or buy it from Atotech, Palm International or another electroless nickel specialist? Those commercial units come with instructions, and maybe you can find those vendors' instructions on the internet. Good luck.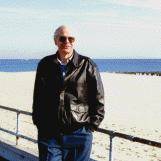 Ted Mooney
, P.E.
Striving to live Aloha
finishing.com - Pine Beach, New Jersey