topic 0037
Albaloy, Miralloy, Optalloy copper/tin/zinc alloy plating
A discussion started in 1995 and continuing through 2016.
Add your Q. or A. to restore it to the "Current Topics" discussions.
(1995)
Q. I'm looking for information on a copper/tin/zinc alloy process marketed under a variety of names including Albaloy, Miralloy, Optalloy. I worked with the process some years ago and have contacted a couple of vendors for updated information, but it seems little has actually ever been published. I think the process dates to the 1940's. what I am really after is real-world experience pertaining to this alloy. Bath makeup, maintenance, and life cycle would be appreciated. Also desired is information on deposit properties such as solderability, shelf-life, corrosion resistance, and electrical properties. Finally, are there any non-destructive thickness methods available (can you do XRF on the deposit)? Thanks
Bill Vins
microwave & cable assemblies
Mesa (what a place-a), Arizona
---
---
To minimize searching and offer multiple viewpoints, we've combined multiple threads into the dialog you're viewing. Please forgive any resultant repetition or failures of chronological order.
---
---
(2006)
Hello all, I worked in the Tektronix plating department from 1979 until 1990. We used a Cu-Sn-Zn bath patterned after H-VW-M's "Albaloy" solution. I would be interested in any data sheets, formulation, or really any info that any of you might have. Best regards, Marianne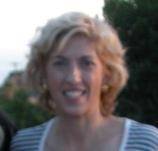 Marianne McPherson
- Santa Barbara, California USA
---
(2006)
I was in the equipment division, so I don't have any data sheets for H-VW-M processes. But I do have a huge collection of Metal Finishing and Plating if you know of anything published about it.
One letter here says Albaloy is still available from Atotech. Another says Technic's TechniWhite is a successor to Albaloy. A third says a similar process called Miralloy is available from Degussa Galvanotechnik, marketed in the USA by Uyemura International Corp. And a fourth suggests Enwhite 100 system from Engelhard CLAL of Singapore and France.
Epner Technology in Brooklyn and Precision Plating in Chicago claim to do Albaloy plating and might be able to help with formulation, etc.
Ted Mooney, P.E.
finishing.com
Pine Beach, New Jersey
---
Q. I need some information about Optalloy, that includes formulation and characteristics.
hassan karami
tarbiat modarres university - tehran, tehran, iran
---
(2007)
A. There is renewed interest in this these days because of the need to eliminate nickel plating from jewelry. While some of those older trade names may still be in use, it is usually called "white bronze" plating these days. It is in wide use in many countries, perhaps less so in the USA because we do not have a ban on nickel in jewelry as many other countries do. I heard a good presentation about it recently by Uyemura.
Ted Mooney, P.E.
finishing.com
Pine Beach, New Jersey
---
---
April 12, 2011
Q. Help! I teach jewelry making in a public high school and the cost of sterling is becoming prohibitive. I am exploring "white bronze" (yes, I know it is not technically accurate) as a way to provide a white metal alternative to Sterling that does not cause skin and discoloration problems.

I realize that white bronze is know also as Miralloy and several other names, mainly related to plating processes. Is this metal available in sheet and wire?

I have 28 students currently enrolled in jewelry making, it is very frustrating that the costs of sterling are restricting them to pieces that can not be worn … we have been working mainly in copper.

Any help or suggestions are very appreciated! Regards, Mary
Mary Rogers
public school education - Houston, Texas, USA
---
April 14, 2011
A. Try nickel silver or monel metal, or even pewter. White bronze can be plated from cyanide and cyanide-free baths.
Imitation chrome plating can be good option too: 20 gms cobalt sulphate/10 gms zinc sulphate/50 gms citric acid/1 lit water-according to USA patent USPT 4,299,671.Hope it helps and good luck!
Goran Budija
- Zagreb, Croatia
---
---
October 2, 2015
Q. Hi,

I work for a jewelry company in the United Kingdom and we use White bronze as a coating to protect silver plated jewelry. We use X-ray Fluorescence to find out the microns of the plating, but we are struggling to get a reading for the white bronze. This could be a number of different factors, but what I wanted to know is can suppliers cut corners in the process to plate the white bronze/miralloy?

I have done some extensive research into Miralloy, Optaloy, Albaloy or white bronze (depending what people know is as) and I cannot quite figure out a way to see how our supplier are producing it.

Any feedback would be grateful.
Grant Miller
- Oxfordshire, England
---
February 25, 2016
Q. I have also been looking into using white bronze. My main purpose however is to use it for a diffusion barrier between copper and gold. Will a non-white bronze plating system act in the same way although it is not "white bronze"
Ryan Kuhns
- Denver, Colorado, Park


This public forum has 60,000 threads. If you have a question in mind which seems off topic to this thread, you might prefer to Search the Site