Where the world gathers for
plating, anodizing, & finishing Q&As since 1989
-----
Ruthenium plating Q&A's
adv.: Discover the choice made by manufacturers
nationwide for high quality jewelry plating & finishing

Current postings:
Q. Hi Guys, I'm new. I'm currently working on doing ultra black ruthenium. Based on my research I should be able to get a nice finish after about 8 minutes. 165 °F, good agitation.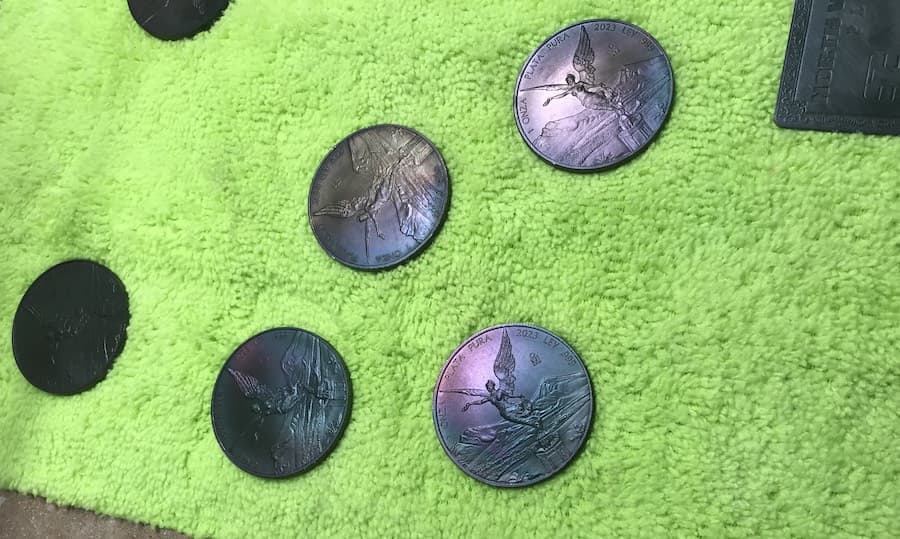 I'm struggling to get a full even finish even after 30 minutes. Running at about 2.5 volts. Miata lost. I'm getting uneven finish and not full dark grey or black. I am using a home made gold plated copper rack to hold the Libertads coins. Any suggestions? I am a rookie.
DJ Jones
- Walker Louisiana
October 11, 2023
---
---
↓ Closely related postings, oldest first ↓
---
---
1995
Q. I would like to communicate with anyone who is involved with the coating of ruthenium, or other platinum-group metals, onto other substrates. Any technique can be used, such as thermal spraying, electroplating, electroless deposition, etc.

Regards,
Wayne G
[last name deleted by Editor]
University of the Witwatersrand
Ed. note: That's exactly the purpose of the forum, Wayne!
-- but through public discussions, not through private matchmaking. That disenfranchises the other readers and cuts them off from the conversation just when they're getting interested. We have all the room in the world for anything anyone wishes to share or publicly collaborate on. Good luck.
---
Q. Also interested in methods involving Ruthenium electroplating.

Thanks,
David W
[last name deleted by Editor]
USN - Bangor, Washington
---
---
2003
Q. DEAR SIR,
I AM STUDENT OF MSC ENGINEERING IN PAKISTAN.I NEED RUTHENIUM COATING PROCESS (METHOD, COMPOSITION OF SOLUTIONS, ETC., FOR MY MSC PROJECT.

I SHALL OBLIGE FOR YOU.
SHAHID RASUL
- FAISAL ABAD, PAKISTAN
---
2004
A. Hello, Wayne, David, Shahid.
• "Electroless Plating" by Mallory & Hajdu has a chapter on electroless plating of Platinum Group Metals, including a couple of pages specifically on Ruthenium.
• Please see topic 50771, "Electroless plating of ruthenium or iridium" for an ongoing discussion of electroless deposition of Ruthenium.
• For discussions on additional Ruthenium deposition methods please see thread 22092 "Q&A's, Problems & Solutions on Ruthenium Plating Process".
Please feel free to post any questions. Good luck.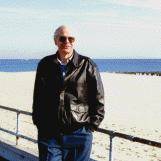 Ted Mooney
, P.E.
Striving to live Aloha
finishing.com - Pine Beach, New Jersey
---
---
Multiple threads were merged: please forgive repetition, chronology errors, or disrespect towards other postings [they weren't on the same page] :-)
---
---
2002
Q. What does RUTHENIUM look like and if you have some could you take a picture of it and send it to the email address above? The reason I ask of it for is I'm doing a project for school on ruthenium in chemistry class. If you would and are able to, please do so at your leisure.
THANK YOU,
Jordan B
[last name deleted for privacy by Editor]
- Birchwood, Tennessee, USA
---
2002
A. Gee, Jordan, there's a picture right here!
www.chemsoc.org/viselements/pages/data/ruthenium_data.html
Which you'd find in a short Google search. You'll notice it's just a silvery-white hunk of metal, kind of like silver, or platinum, or aluminum, or if your digital camera is a cheap as mine, like copper, or cardboard, or …
Good luck!

Lee Gearhart
metallurgist - E. Aurora, New York
----
Ed. note March 2022: That picture link is now broken, but google offers an 'image search'.
---
---
Is ruthenium safe?
April 20, 2009
Q. Hi all,

I have come across jewelry shops that coats rings or pendants with either rhodium or ruthenium. I am interested in buying such jewelry, but I am quite uncertain about its safety. I have browsed online quite a bit and found that rhodium is used often. However, I have not found much about ruthenium. On wikipedia itself, it says ruthenium can stain the skin and be cause cancer.

I want to know for sure: Is ruthenium or rhodium safe? Even if the jewelry is worn at all times without taking it off?

Please let me know. Thank you very much
Pepe Hu
buyer - Champaign, Illinois, USA
---
April 20, 2009
A. Hi, Pepe. Nothing is sure but death and taxes. But the majority of all women's engagement rings and wedding rings, and all kinds of necklaces and bracelets are rhodium plated -- hundreds of millions of them -- so it's certainly generally accepted as safe.
I'm not as familiar with ruthenium, but Theodore Gray's "The Elements", says "... you're most likely to encounter ruthenium in jewelry, as a thin plating that has a darkish gray, pewter-like shine to it.".

Further, I do not see any reference to skin stains or carcinogeneity on Wikipedia as you report.

Regards,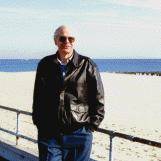 Ted Mooney
, P.E.
Striving to live Aloha
finishing.com - Pine Beach, New Jersey
---
---
Ruthenium Pen Plating Solution isn't dark enough
April 25, 2017
Q. Dear All,
I made my own ruthenium pen plating solution includes Ruthenium trichloride and sulfuric acid mixture.
It works very good but I am looking for a more black deposit.
What kind of blackening agent shall I add?

Hope to hear from you soon.
Regards,
Jalal
Jalal Jafari
- Isfahan, Iran
---
---
March 2, 2022
Q. Ruthenium plating on EN high phosphorus?
I need to plate Ruthenium black with under coat of Electroless nickel to meet 96 hours SST. Can you suggest a good activation method between EN and Ru, to get good adhesion? I have tried with palladium as catalyst between EN and Ru.
Satheesh Kumar
- COIMBATORE Tamilnadu, India
Closely related thread: