topic 9984
Which alloy can I use for nitriding crucible?
(2001)
I am nitriding H13 tool steel by salt bath (liquid) nitriding. I am using titanium crucible for this process, but it is very expensive. What kind of alloy can I use for a long time? Is 316 Ti stainless steel usable?
Thank you,
ErdoĦan Beng
- Sakarya, TURKEY
---
(2001)
Type 310 would be much better than 316Ti. That's if you are having your crucibles fabricated. If you are having them made as castings, HK30 would be a good alloy to specify (it is a casting version of the wrought type 310).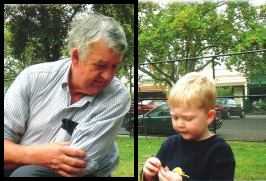 Bill Reynolds
consultant metallurgist
Ballarat, Victoria, Australia
We sadly relate the news that Bill passed away on Jan. 29, 2010.


This public forum has 60,000 threads. If you have a question in mind which seems off topic to this thread, you might prefer to Search the Site