topic 9984
Which alloy can I use for nitriding crucible?
A discussion started in 2001.
Add your Q. or A. to restore it to the "Current Topics" discussions.
2001
Q. I am nitriding H13 tool steel by salt bath (liquid) nitriding. I am using titanium crucible for this process, but it is very expensive. What kind of alloy can I use for a long time? Is 316 Ti stainless steel usable?
Thank you,
Erdoğan Bengü
- Sakarya, TURKEY
---
2001
A. Type 310 would be much better than 316Ti. That's if you are having your crucibles fabricated. If you are having them made as castings, HK30 would be a good alloy to specify (it is a casting version of the wrought type 310).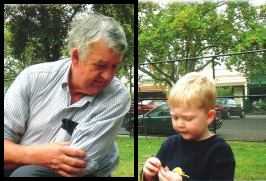 Bill Reynolds
consultant metallurgist
Ballarat, Victoria, Australia
We sadly relate the news that Bill passed away on Jan. 29, 2010.


If you have a question in mind which seems off topic, please Search the Site