topic 9938
Stainless Steel Plate Finishing Suggestion Wanted
(2001)
Hello..
We are a small manufacturing company in Santa Barbara building scientific instruments.. Currently, one of our mechanical components is a stage that we fit to an inverted optical microscope that is used for moving samples around.
The stage surface is approximately 12" x 12" and is machined out of 17-4 SS. We are currently finishing the plates with a lapping process and then a polishing process that are time and cost extensive..
The advantages of the process are a highly polished mirror finish and flatness.
The diadvantages are that the surface scratches easily and the process takes several labor hours.
We are looking to replace the lapping and polishing process with a coating of some sort...
Any suggestions?
Tony Pascone
- Santa Barbra, California
---
(2001)
You might be able to make the part out of a zinc die cast, then copper, nickel, chrome plate, but that won't give you as flat a surface like what you are getting by lapping.
You might be able to use cold rolled steel, then electroless nickel to maintain whatever flat surface you start with, then 3 millionths of an inch of chromium for hardness, but it would still scratch eventually.
Tom Pullizzi
Falls Township, Pennsylvania
---
(2001)
I see two options:
(1) Are you using 17-4, or is it 17-4PH? If 17-4PH, are you precipitation-hardening after machining but before lapping? If not, you could pick up extra hardness and scratch-resistance by doing so. But this will increase the lapping time, so there's a downside to the extra hardness.
(2) Use a material that is softer than either 17-4 or 17-4PH thereby reducing your machining and lapping costs, then plate it as suggested by Tom Pullizzi. A stainless steel would seem to be appropriate to the application, but 17-4(PH) are at the harder end of the stainless steel range, not the softer end. This would also give much higher surface hardness than option (1). The softer substrate wouldn't seem to matter, as you're looking at light mechanical loads.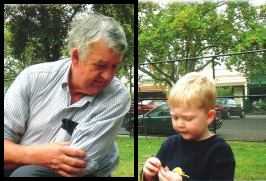 Bill Reynolds
consultant metallurgist
Ballarat, Victoria, Australia
We sadly relate the news that Bill passed away on Jan. 29, 2010.


This public forum has 60,000 threads. If you have a question in mind which seems off topic to this thread, you might prefer to Search the Site