topic 9902
Hard anodising by masking certain portion of the components
(2001)
Dear sir,
We have gone for hard anodising process for a few of our aluminium alloy components. Only certain selected portion of the components has been hard anodised by masking the remaining portions using thin aluminium foil masking tape.
Now we are finding the problem in removing the masking tape which has also got hard anodising coating over it.
Kindly suggest us a suitable solution so that we can hard anodise only selected portion of our components.
Rajesh
system controls - Bangalore, Karnataka, India
---
(2001)
I have tried the Al tape you are referring to, and ran into the same problem..other tapes are available (lead, vinyl) and there are also some very good liquid maskants available, which can be applied by brushing, dipping, or spraying. Just make sure your surface is good and clean prior to applying the maskants, or you won't have good adhesion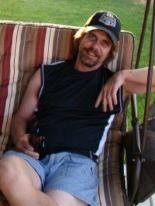 Marc Green
anodizer - Idaho


This public forum has 60,000 threads. If you have a question in mind which seems off topic to this thread, you might prefer to Search the Site