topic 9753
Seeking Teflon Coated Aluminum Sheet
(2001)
Where can I get teflon coated aluminum sheets in relatively small amounts to be used for experimental purpose?
Taner E. DIRAMA
University of Akron - Akron, Ohio
---
(2001)
Any large lab supply company. Fisher Scientific, et. al. Usually in the bench protector section. Bytac Teflon Surface Protector, part#14-206-53 is Teflon FEP on aluminum with an adhesive backing. 15'x 12.5" roll.
Bob Zonis
- Bohemia, New York
---
(2001)
Thanks for the response. However, I think I should have been more precise about the application and required properties. Sheet will be used for Nylon 6 application which requires sheet with service temperature of up to 270° C/518° F. The upper limit of the mentioned product is 360° F only.
Taner E. DIRAMA
University of Akron - Akron, Ohio
---
(2007)
I have a requirement to use teflon coated sheet for the vapour seal of foam chamber to be installed in a conical tank containing acetic acid. Please let me know the thickness of this teflon sheet to be used.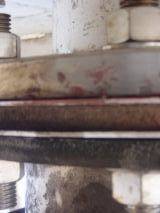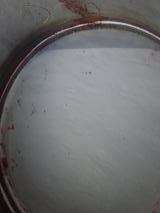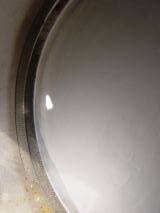 The tank is filled with nitrogen blanketing and the vapour seal is to prevent the vapour from getting into the tank and also out of the foam chamber. I used to purchase this from a company where the foam chambers used are of stainless steel type and with teflon coated vapour seal.
Chong Y.K
Engineer - Malaysia


This public forum has 60,000 threads. If you have a question in mind which seems off topic to this thread, you might prefer to Search the Site