topic 9692
Alocrom 1200 production view or commercial
2001
I have extensive experience in engineering (aerospace, train and automobile), and I am interviewing for a job which maybe requires knowledge of alocrom 1200! Is this really a major part of industry and aerospace design, or any easy fad we manufacturing guys can learn and make commercially profitable.
Thank you,
Carl Carr
aerospace - UK
---
2001
Alocrom is a brand name or trade name for chromate conversion coatings on aluminum. You manufacturing guys can learn it; it's no harder than the other aspects of engineering aerospace, trains, and automobiles.
Ted Mooney, P.E.
finishing.com
Pine Beach, New Jersey
---
2001
HOLY MOLY! Do my eyes deceive me? An engineer wanting to learn about coatings? BRAVO! (now..if we could just get the other 1 million of you around the world to do the same.. my job would be SO much easier) :)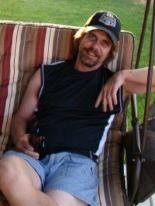 Marc Green
anodizer - Idaho
---
2001
A potted guide:
Alocrom is a conversion coating - prepare metal dip rinse and dry and coating is done
Normally used to give a golden corrosion resistant coating - 168hrs salt spray
Less commonly it can give a lighter coat by less immersion time which can be used for electrical bonding - lower contact resistance than golden coat.
Do not heat over 50 C as coating de-hydrates and cracks reducing salt spray resistance.
Comes a powder to make a dip solution also a two pack liquid system which only has pot life of 24hrs for brush application. (dip lats very long time by simple analysis and additions)
There is not much more to say about it.
Martin Trigg-Hogarth
surface treatment shop - Stroud, Glos, England


If you have a question in mind which seems off topic, please Search the Site