topic 9687
NITRIDING
(2001)
I AM INTERESTED IN HEAT TREATING NITRIDING STEEL 1.8523 (BS 970 897 M39). PLEASE GUIDE ME FOR FOLLOWINGS:
1) HARDENING TEMPERATURE
2) TEMPERING TEMPERATURE
3) NITRIDING (WHICH NITRIDING IS preferred GAS,LIQUID OR PLASMA).
COMPONENT IS MACHINED AND GROUND WITHIN 0.01MM. COMPONENTS IS AROUND 45-50 GMS IN WEIGHT.
I WANT TO MINIMISE DISTORTION.
PRAFUL
- Ahmedabad, Gujarat, India
---
(2001)
Hardening and tempering (prior to nitriding and preferably prior to finish machining) is to develop the required mechanical properties of the core metal. The nitriding process itself directly produces the very hard surface layer. The nitrided layer does not need, and will not respond to, heat treatment.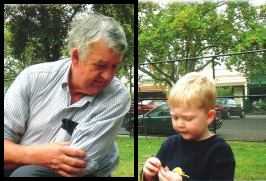 Bill Reynolds
consultant metallurgist
Ballarat, Victoria, Australia
We sadly relate the news that Bill passed away on Jan. 29, 2010.
---
(2001)
Hello Praful!
>From my 1998 Stahlschlussel, 1.8523 has a hardening temp of 920 to 960 C, a tempering temperature of 570 to 650 C, and a nitriding temperature of 490 to 510 C. Fine book, that Stahlschlussel. Gas, liquid, or plasma will all do the job: we use gas most frequently since the company that does the work for us uses gas. With a tolerance of less than 10 microns, I don't know of any heat treater in the States that would do the work except on a "best effort" basis; meaning they'll try, but there is no guarantee your parts won't distort.
Good luck!

Lee Gearhart
metallurgist


This public forum has 60,000 threads. If you have a question in mind which seems off topic to this thread, you might prefer to Search the Site