topic 9667
Cyanide Zinc Plating Plant in Residential Area
A discussion started in 2001 but continuing through 2017
(2001)
Q. Hello,
A metal plating company are proposing to open a production plant behind my house (40 feet from my kitchen). Obviously I am concerned because they use Sodium Hydroxide powder, Alkaline Cleaner, Sodium cyanide, Hydrochloric Acid (strength 36T) and cyanide. Can anyone point me in the correct direction to find information on the environmental impact of such a development and if it is safe to build something of this nature so close to a group of residential houses. There are 30 houses surrounding the proposed site.
Tom Byrne
- Dublin, Ireland
---
(2001)
A. Hi Tom. I certainly can't blame you for not wanting a plating shop 40 feet from your house; I wouldn't want one behind mine! But neither would I want a convenience store or fast food restaurant or liquor store, which might be even more dangerous due to traffic and potential hold-ups & muggings; and certainly not a gas station. Are you looking for a realistic assessment of the dangers or are you (understandably) opposed to it and looking for ammunition to fight it? Because I'll give you the former, whereas if you are seeking the later, you won't be happy with it.
The fact is, in the U.S.A., thousands of plating shops are located in the old urban "mixed use" areas that closely resemble Dublin. Virtually every medium size and large city has plating shops located near stores, houses, and apartment buildings. There was a notable accident in 1947And in a career of over 40 years living & breathing this industry, I have never heard of a neighbor injured by a plating operation. I'm not saying it has never happened or can't happen, but it's clearly a truly extreme rarity.
Good luck.
Ted Mooney, P.E.
finishing.com
Pine Beach, New Jersey
---
(2001)
A. I'll second what Ted has said. We have the same situation in Auz and having worked in a small family-owned plating shop for over 30 years have not had any problems. In the current era, environmental considerations have a much greater influence over our industry and I can't see why Ireland would be any different from Australia.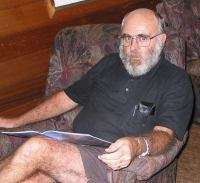 Bob Lynch
plating company
Sydney, Australia
---
---
To minimize your searching efforts and to offer multiple viewpoints, we've combined some threads into the dialog you're viewing. Please forgive any resultant repetition or failures of chronological order.
---
---
Q. Hello,
We are looking for some help. A 5000 square foot complex specialising in nickel plating is attempting to open in the Dublin 7 (Ireland) residential area. I would like, briefly to explain who I am. I live on the Annamoe road, which is backing onto the proposed site of the complex. The company is called [name withheld by finishing.com as we cannot verify the facts of this complaint] and three years ago the building on the site burnt to the ground. Everyone's home was damaged, some seriously. The company has been granted permission by Dublin Corporation to build a much bigger plant on the existing site. I have examined the plans and can see little or no allowance for safety. The EPA are not being helpful or informative.
If the plant is built it would contain Sodium Hydroxide powder, Sodium Cyanide, Caustic Soda and Hydrochloric acid, at least that is the information which has been supplied to the corporation. It will be primarily, a Zinc Plating operation.
There was no indication, in the plans, of special tanks which would protect the water table, I believe that they have a particular name, and that they are fitted with something called rebars. Nor is there any indication in the plans, of an air filtration system. I believe it is called a water scrubbing extraction system- is this correct. Our main concerns are in the area of the gas' released by the process of electroplating and the impact on the ground water as well as soil. We have photos of the company disposing of acid down an open drain.
The following topic headings are what we are concerned about. If you could let us have your thoughts on them it might make it easier to convey the information by email than over the phone.
What are the educational qualifications to operate such a company:
Impact on air:
Impact on water:
Impact on soil:
Cancer (Cancer Clusters have appeared in this area)
Health in general:
Health of staff (position of canteen relative to work area):
Regulatory bodies who will advise on this area:
Any help you could give would be greatly appreciated.
Regards,
Tom Byrne
- Dublin
---
A. I have a hard time believing that this firm was photographed pouring acid down an open drain, and no regulatory authority will take action on it. I personally know two platers in the USA who served penitentiary time for similar violations.
You inquired on this issue a few months ago and I and Bob Lynch already offered our thoughts as requested--please review them above.
I am not at all unsympathetic to your situation, Tom, I understand -- nobody really wants anything in their backyard, be it a fast food restaurant, a plating shop, or a windmill. But you're certainly not looking for a balanced assessment, you are looking for ammunition to torpedo the plating shop's plans. To expect the shops, suppliers, and consultants who are paying the cost of operation of this site (for which you are paying nothing), to also spend their time to volunteer the ammunition you seek is probably a bit unreasonable. They're welcome to do so, but I don't think they will. Please hire an advocate!
Ted Mooney, P.E.
finishing.com
Pine Beach, New Jersey
---
A. If you need more response, I will chip in and also agree with Ted. I question your motives for gathering this type of information. Are you giving this plater a fair assessment, or are you out to get them?
Buildings catch on fire whether it is a residential home, or a business. Hopefully, this plating company was doing what it could to prevent an accidental fire.
Also, I would really be surprised if the new plating facility did not include plans for a complete wastewater treatment system that would prevent hazardous chemicals from being discharged into the environment. There are governmental agencies in most Western countries that regulate, investigate, and enforce environmental legislation. Plans for this plant surely must have secured environmental approval.
Tim Neveau
Rochester Hills, Michigan
---
---
To minimize your searching efforts and to offer multiple viewpoints, we've combined some threads into the dialog you're viewing. Please forgive any resultant repetition or failures of chronological order.
---
---
Safety of abandoned cyanide baths at a closed metal shop
(2007)
Q. Hello, I live in a mixed residential / industrial (transitioning to residential) part of Oakland, CA, and recently found out that a defunct metal finishing shop across the street from my apartment has two "cyanide baths" sitting abandoned in it, with the building for sale. I say "cyanide baths" not knowing what type of cyanide bath, or whether one or both are rinse baths containing the waste product of the cyanide treatment processes, only that that they are "the size of swimming pools". I'm finding it difficult as a layperson to understand what the toxicity of these baths is, and how safe extended storage of the chemicals is, and frankly, whether or not I should start packing and looking for a new place to live. Presumably the EPA would handle any accidental release cleanup, but also presumably if there were a need for such cleanup, it might come too late for those of us living within several blocks of this shop? Can someone give advice on this? Am I unnecessarily concerned, blowing this out of all proportion, or is there some real level of risk involved in living here? Would I, say, want to move out before the next big earthquake, or stay at least a mile away if there were a fire?

Thanks so much - any help is appreciated - my goal is understanding!
Wesley Bexton
neighbor to the industry - Oakland, California
---
(2007)
A. Nothing wrong in being concerned and making sure the authorities stay on top of cleaning up a toxic eyesore, but to the best of my knowledge no neighbor in all of America has suffered personal injury from a toxic release from a plating shop in the almost 50 years I've been in this business. If I missed a case or two, hopefully a reader will correct me, and I apologize in advance for my error -- but it is absolutely not something to obsess about.
Ted Mooney, P.E.
finishing.com
Pine Beach, New Jersey
---
(2007)
A. I used to live in Oakland. I would probably recognize the name of the shop.

I have worked with cyanide for many years. When I tell people who are not involved with chemicals this, they look at me like I was some kind of suicidal lunatic.

What I tell them, and what I will tell you: gasoline is a more dangerous substance in every way.

To harm you, cyanide must get in you somehow. You could add acid to it and breathe the fumes. You could eat it. Or, you could get enough in a cut to poison you. That's pretty unlikely - a lethal dose is a piece about a third of the size of an aspirin tablet. No, that's not much...but how will that happen?

Gasoline evaporates, and the mixture it makes with air will explode. Chronic exposure to gasoline will cause numerous health problems. Chronic sub lethal exposure to cyanide ... well, it's not recommended, but it's not a cumulative toxin, either.

Don't be anxious. There is little to fear.

Dave Wichern
Consultant - The Bronx, New York
---
A. Thanks for mentioning "non cumulative", Dave; that's crucial. Cyanide is an acute poison, very fast acting and fatal in a fairly small quantity ... but apple pips, almonds and other foods contain cyanide. I once read an estimate that 10 pounds of lima beans would be a fatal dose of cyanide, but you can probably eat limas every day without fear. :-)
Regards,
Ted Mooney, P.E.
finishing.com
Pine Beach, New Jersey
---
(2007)

Thanks Dave & Ted for responding to my question! As it turns out, the facility was not in conformance with the law, and the city notified the owner that they had to clean the whole place out, and (we - local residents - think) fined them before they finally got moving. We've been watching them clean it out, starting with a team of hazmat-suited people, then removal of many vats of chemicals, and now they're on to cleaning the concrete floors with solutions and wet-dry vacs. I've heard that the building is slated for demolition, which I have mixed feelings about, since it means we're losing industry and probably adding more high end residential, which this neighborhood is slowly being replaced by. Good situation for property owners, bad situation for local artists, fabricators, and the neighborhood that's being replaced.

Thanks again - glad to find a place to ask about this on line!
Wesley Bexton
- Oakland, California, USA
---
---
Safe Operating Temperature of Cyanide Plating Bath
March 3, 2016
Q. Morning everyone,

I have a safety question. I currently run a cyanide bronze plating bath. It operates within a standard range of 140-160 °FF.

A question has been posed (as we review/update our safety protocols)... Can the cyanide bath get "too hot" and pose a danger by putting cyanide into the air? If there is a threshold, what is that max. solution temperature?

We just want to make sure that all bases are covered on this one...All the MSDS paperwork lists the boiling point of sodium cyanide, etc. as well over 500 °F (but these are for the salts).

We are well aware of the issues with acid introduction driving cyanide gas, but is an overly high bath temperature alone a cause for concern (where pH is correctly maintained?)

Thank you!
Dawn
Dawn Baeckeroot
- Bellaire, Michigan USA
---
April 2016
A. Hi Dawn. It was decades ago, but I remember visiting a shop that did various types of plating from fused cyanide salts (molten salts), as well as salt nitriding, and I'm still here. Even when molten, cyanide salts do not evolve gasses beyond the capacity of a simple exhaust hood. I think I would agree that the temperature of the bath is probably not an important factor in determining the evolution of cyanide from an aqueous plating bath.
Regards,
Ted Mooney, P.E. RET
finishing.com
Pine Beach, New Jersey
Striving to live "Aloha"
---
May 4, 2016
A. I agree with Ted regarding the evolution of cyanide gas. However, with inadequate or non-existent ventilation, the smell of ammonia can be alarming.
Lyle Kirman
consultant - Cleveland, Ohio USA
---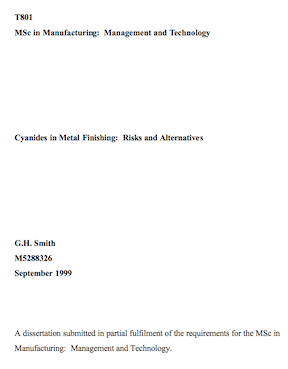 May 6, 2016
Ammonia??
Where did that get into the conversation?
This might shed a little light.
http://www.academia.edu/10635761/Cyanides_in_Metal_Finishing_Risks_and_Alternatives =>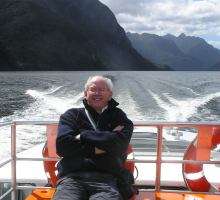 Geoff Smith
Hampshire, England
----
Ed. note -- Readers: we have about a dozen threads about cyanide and safety. Please feel free to use the search term "cyanide safety" in the search engine near the top of the page, and look around :-)


This public forum has 60,000 threads. If you have a question in mind which seems off topic to this thread, you might prefer to Search the Site