topic 9660
Seeking Electropolishing of 440C Stainless Steel pins
(2001)
Are there any vendors whom can electropolish 440C stainless steel, specifically small pins ? I am looking for a company to incorporate this into a process but would like to send out some samples for testing first. Also is this a good idea for smoothing out the roughness in the 440C stainless steel surface?
Sammy Datwani
- Mountain View, California, USA
---
(2001)
Hello Sammy!
I can answer the second part of your question, which indirectly answers the first: no, it won't work to give you an improved finish. 440C is a bearing grade stainless steel, and as such contains a large percentage of fine carbide particles in a martensitic steel matrix. The electropolishing dissolves and smoothes the matrix, but you're stuck with the carbides making the surface lumpy.
What the precision bearing folks, and the hard drive manufacturing people have done is go to powder metallurgy grades of 440C, or ones with guaranteed finer carbide size. Contact CarTech, or Latrobe, or whichever steel vendor you use to discuss this with them.
Good luck!

Lee Gearhart
metallurgist
---
First of two simultaneous responses -- (2001)
Hi,
I have had a lot of fun(?) with 440C in the past.
It is very prone to intergranular attack in wet processes if left in any acidic chloride processes. (end result is the part is a lot smaller and looks like it has been shot blasted also there is a fine sand like sludge in the bottom of the tank).
I will just say before you go and do a large production run try a few samples.
Martin Trigg-Hogarth
surface treatment shop - Stroud, Glos, England
---
Second of two simultaneous responses -- (2001)
Sammy, my company Russamer Lab can help you - we electropolish stainless 440 in environmentally safe electrolyte. Please send your samples.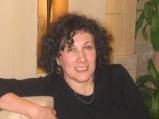 Anna Berkovich
Russamer Labs
Pittsburgh, Pennsylvania


This public forum has 60,000 threads. If you have a question in mind which seems off topic to this thread, you might prefer to Search the Site