topic 9630
Stainless Steel Polishing Problems
(2001)
I am polishing stainless steel and I have a problem with hydrogen bubbles appearing in the surface. I believe this is caused from heat in the polishing process. How can I prevent this? Your comments would be appreciated.
Regards,
Paul Clancy
Austal Ships - Henderson, Western Australia, Australia
---
First of two simultaneous responses (2001)
I thought that most electro-polishing was done with the work anodic. Thus you get oxygen produced. Also I thought this was normal. I find the best thing to do with electro-polishing is steer well clear of it! If you wish to do electro-polishing may I suggest your next question is - where can I find out about electro-polishing?
One thing to do about the bubbles may be to agitate the work manually.
Martin Trigg-Hogarth
surface treatment shop - Stroud, Glos, England
---
Second of two simultaneous responses (2001)
As a ferrous metallurgist, I can't accept an explanation of "heat of grinding" producing such bubbles from within the metal. What grade of stainless? What form (eg, sheet, plate, casting)? What size "bubbles"?
Are we talking mechanical polishing here, or electropolishing?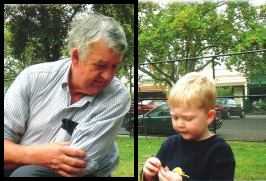 Bill Reynolds
consultant metallurgist
Ballarat, Victoria, Australia
We sadly relate the news that Bill passed away on Jan. 29, 2010.




This public forum has 60,000 threads. If you have a question in mind which seems off topic to this thread, you might prefer to Search the Site