Not a lecture hall but a roundtable with a seat for you!
60,000 topics spanning 36 years. Education, Aloha, & Fun
topic 9585
How to Remove Varnish from Brass
A discussion started in 2004 but continuing through 2020
2001
Q. I have an antique brass baby bed that I applied a coat of varnish on 20+ years ago. The bed was in storage and their was a fire so the smoke and heat have really messed the finish up. I need to remove the varnish, clean the brass and then reapply varnish, I think. I need information on removing the varnish, cleaning and what to use on it so it won't be toxic to my grandchild.
Barbara Thompson
- Decatur, Alabama
---
2003
Q. I am trying to remove varnish from an antique brass trivet and I was wondering if you had any helpful advice to your query. Having trawled the net I have not found any answers. Can anyone help me? Thank you.
Anne Rolley
- England
---
2004
A. Hi,
I've been looking for answers to the same question. I was particularly looking for a non-toxic way to remove the lacquer. I found the following link in a google search just now; haven't tried this yet, but wanted to pass it on:
www.heall.com/body/healthupdates/environment/nontoxiccleaning.html
Lisa Tune
- Palo Alto, California, USA
----
Ed. note Feb. 2014: Sorry, that site is now defunct and the link is broken.
Readers: if offering a link, please try to at least summarize what it says or give us the title of the article because almost all links fail in short order, and then people are left wasting their time bouncing around the internet from broken link to broken link. We want to post answers here, not broken links :-)
---
---
2004
Q. I have a brass porch light fixture. I've tried cleaning it, but it is coated with some type of clear finish. Some of my cleaning (scrubbing) has removed the clear finish, but it's slow going from this point on and I want to know if there is any particular type of stripper that would make the job easier.
Also, what do you recommend to protect the bare brass once the clear finish is removed.
Thomas Purdy
- Anderson, South Carolina
---
2005
A. I removed the varnish from a brass door knob using hot vinegar. Half the varnish had warn off the knob after fifty years, but half remained in a yellowed state. I placed the door knob in a glass custard cup and poured in white vinegar up to the brim. I removed the door knob from the custard cup and put the vinegar in its cup into the microwave. After just bringing the vinegar to a boil, I returned the knob to the hot vinegar bath and let it stand for 15 min. The varnish slid free like loose cellophane. The entire knob was then polished with brash polish and looks great. For items that don't fit in a microwave, it may be possible to drip hot vinegar over the surface. White vinegar is cheap and non-toxic, but use with plenty of room ventilation.

I learned this technique in Army ROTC in college, where we were issued brass U.S. Army insignia for the uniform. These came coated with the clear varnish. Naturally, the varnish had to be removed so the brass could be polished thereafter.
Barry Johnson
- Blue Bell, Pennsylvania
---
May 18, 2009

Re. Brass Varnish Removal --
Method described by Barry Johnson,- Blue Bell, Pennsylvania works like a charm.
Hot vinegar removes varnish/lacquer easily and cleans brass at the same time.
Thanks
Marek Pytel
- Nice, France
---
June 29, 2015

Check out Barry Johnson's solution. Brilliant.
Nick Lithgow
- South Africa
---
August 1, 2016

Barry Johnson's solution worked great!
Dave Allen
- SACHSE, Texas USA
---
September 4, 2016

Barry Johnson's solution is amazing. I have 2 brass beds that are 140 years old; I bought them 35 years ago; they were lacquered. The last few years they looked awful, but no time to work on them. Read the internet, and thought that hot vinegar would not work -- it works. Easily and no chemicals. Put the vinegar on my grill and took the beds outside. They are great. I am not going to lacquer them. Can brass polish them whenever they need it. Everyone needs to try a spot to see how easy and clean it is. Thank you Barry Johnson.
Eileen King
- Chatham New Jersey USA
---
---
1999
Q. I recently purchased a condo with a built-in china cabinet in the dining room. I'm very certain the cabinet latch and drawer pulls are brass but they were varnished over by the previous tenants. how would I remove the varnish without damaging the brass. I'm afraid to use anything too caustic. Any suggestions on how I can restore these these brass pieces? Many thanks.
Lorene Jack
- Boston, Massachusetts
---
2004
A. To remove old paint from brass fittings, just coat them with paint-stripper, rub, rinse clean and buff up with soft steel-wool with or without a few drops of ammonia!
Roger TOMLINSON
- Italy
---
January 2014
A. Hi. Methylene chloride based strippers like Aircraft Stripper are harmless to metal but very aggressive toward all paints and varnishes ... and people. Use only with Rubber Gloves [affil. link to info/product on Amazon] and goggles [affil. link to info/product on Amazon] (as a minimum) and with excellent ventilation (preferably outside and standing upwind). Some strippers are caustic based and those can harm brass.
Ideally, the brass was protected with brass lacquer rather than heavy varnish. And brass lacquer is designed to be easily removable with lacquer thinner [affil. link to info/product on Amazon] or acetone [affil.link to info/product at Rockler].
Regards,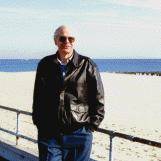 Ted Mooney, P.E.
finishing.com - Pine Beach, New Jersey
Striving to live Aloha
---
---
How to remove yacht varnish from a brass plaque
January 22, 2014
Q. Hi, I'm Bill, I am a member of my local Royal British Legion club and we have mounted brass wall plaque's commemorating family members who were in the armed forces, including those killed in action. Recently they were painted with yacht varnish by some misguided person. We would like to know of any solution to remove this varnish and restore the plaques to there former shiny state.
William Pearce
- Runcorn, Cheshire, England
---
January 23, 2014
A. Hello William,
There is a product called Citristrip. It's about $20.00 per gallon, but a lot more friendly to work with than using Acetone or other thinners. You can brush it on and leave it for some time and the varnish will come off easily. I've used it on brass hardware and door kick plates and works well.
Mark Baker
Process Engineer - Malone, New York, USA
---
---
Coca Cola works wonders!
February 4, 2014

Recently I asked how to remove yacht varnish from brass plaques. This was after someone had painted the varnish over them to so they wouldn't need polishing. All this did was to tarnish them and we couldn't remove it. Well we DID remove it and it was so easy. We took all the plaques from the outside wall and placed them into a shallow tray which we filled with Coca Cola, we left them in soak for about 20 minutes then scraped the varnish off with a wallpaper scraper. It was so easy, it came off without too much effort and we then polished them with brass polish (Brasso). Thank to all who posted any ideas. Great site, Cheers. Billy UK.
William Pearce
[returning]
- Runcorn Cheshire Great Britain
---
---
October 27, 2017
! After trying all methods of lacquer removal from a brass bedstead, I have found that the only thing that works is caustic soda (sulphuric acid). Sold as a drain clearer it is liquid and absolutely melts the lacquer on this bed. Be careful! Wear good rubber gloves and eye protection. Have a window open as the fumes are quite powerful.
cindy dawson
- Essex England
---
October 2017
Hi Cindy. Be careful; caustic soda is not sulfuric acid, in fact it's just about the farthest thing from it. Caustic soda is the most common drain cleaner, but sulfuric acid is also sometimes used for that purpose, and they are completely incompatible, with caustic soda being just about as alkaline and can be, and sulfuric acid about as acidic as can be. They will react rather violently with each other if mixed, perhaps boiling and splattering everywhere.
Regards,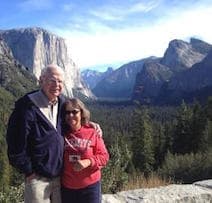 Ted Mooney, P.E. RET
finishing.com - Pine Beach, New Jersey
Aloha -- an idea worth spreading
---
---
Remove yellow chipped and faded coatings from copper jewelry
November 21, 2018
-- this entry appended to this thread by editor in lieu of spawning a duplicative thread
Q. I collect vintage Trading Post copper jewelry, a lot of which was made in the 1950's and '60's. It was all coated with some kind of anti- tarnish substance that is now yellowed, chipped and flaking. I have tried removing it with acetone, automotive lacquer thinner, catsup, vinegar, buffing. Nothing works. Help! Dana
Dana Meyer
- Boonville Missouri USA
---
December 2018
A. Hi Dana. The most powerful and universal stripper for organic coatings like clearcoats -- and which should not harm any metals -- is aircraft stripper (methylene chloride). But this is truly terrible stuff for people: you need to work outside with good ventilation, and wear industrial Rubber Gloves [affil. link to info/product on Amazon] (not dishwashing or food service gloves) and goggles [affil. link to info/product on Amazon] as a minimum. Rubber apron, boots, and sleeves would not be inappropriate, although maybe not needed for trinket size work.
Regards,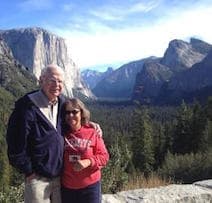 Ted Mooney, P.E. RET
finishing.com - Pine Beach, New Jersey
Aloha -- an idea worth spreading
---
---
Removing polyurethane from a brass door handle that cannot be removed for cleaning
June 28, 2020
Q. HI I'm trying to figure out how to make our door look a bit nicer. Specifically I want to remove sloppily painted surfacing on the wooden door (I think it is polyurethane) which hit the sides of the brass plate and around the base of two door handles.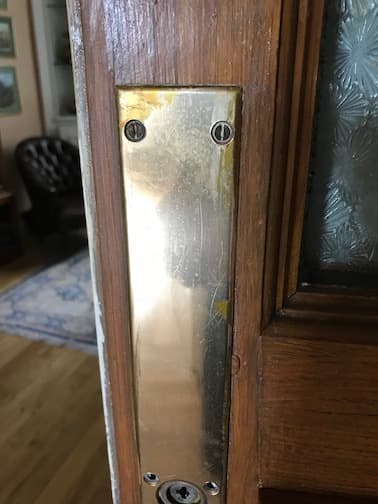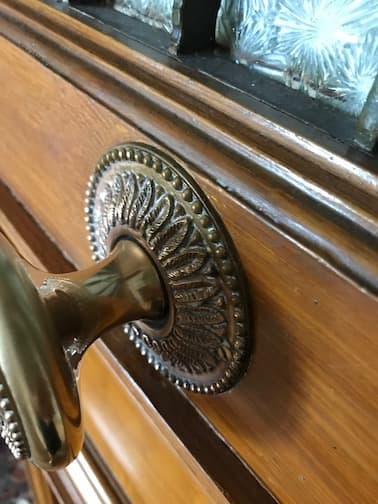 Is this different from varnish removal? is there a way to use vinegar on a vertical item? Thanks very much for any help.
Joannie Joff
- Pau, France