topic 9550
Silver plating inner side of glass tubes
(2001)
Does anyone have experience with silver plating the inner side of (8 mm inner diameter) glass tubes. I need the silver coating for conductive purposes.
Asaf Sokolowski
- Israel
---
(2001)
Look up the formaldehyde method of silvering. It is a quite old process with minimal thickness. I have no idea of its adhesion. It is an electroless process. It might do for your needs.
James Watts
- Navarre, Florida
---
(2001)
The process that you need is called the "Brashear Process," It uses a reducer of Formaldehyde, and hydrolyzed sugar solution in part. It reduces a Silver Nitrate containing solution to metallic silver, and has been used for years in the making of mirrors.
There is a firm in Philadelphia that makes the chemicals for the Brashear process, but in the interest of not including names/addresses in this response, I will not steer you in that direction.
One note of caution, extreme care must be used when applying silver using this method, due to unstable and potentially explosive compounds which may be formed during the reaction.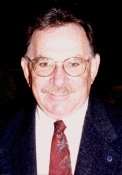 Ed Budman
- Pennsylvania
---
(2001)
MR ASAFE,
I think you have two points:
1-etching of glass tube
2-PLATING THE INSIDE SURFACE OF THIS TUBE FOR ETCHING I THINK THAT ACIDIFIED Amm. FLUORIDE WILL BE GOOD
THEN YOU CAN ACTIVATE THE SURFACE BY SILVER OR PALLADIUM TO BE PLATED BY ELECTROLESS NICKEL OR COPPER.
RAFAAT ALBENDARY
- Cairo, Egypt


This public forum has 60,000 threads. If you have a question in mind which seems off topic to this thread, you might prefer to Search the Site