topic 9536
Conductive Paint
2001
Q. We are looking for a conductive paint to be applied onto an epoxy type resin. The paint will be required to provide a ground path for leakage voltage.
David Forshaw
- Surrey, B.C., Canada
---
2001
A. A good solution for it is go for a graphite based epoxy compound. You can spray using a spray gun. The graphite size should be very soft, less than .1 mesh.
Ranavenakt
- Baroda, India
---
2001
A. Suggest you contact some of the English aerospace/aircraft components manufacturers i.e. Rolls Royce Canada; Dowty Aerospace, Ajax, Canada. Conductive paints are used on engine intake cowling deicers, propeller blade deicing overshoes, radomes, etc. One of the manufacturers of these paints is a company named Bostich Cement, U.K. These paints have short shelf lives and are quite expensive.
Good luck.
Alan Cooper
- Dallas, Texas
---
2006
Q. Has anyone had any success copper plating nonconductive items using conductive paints with a silver or copper composition?
Frank DeGuire
plating company - St.Louis, Missouri, USA
---
2006
A. Floor Tile Molds from natural slate and Automotive Dashboard molds from wood and/or plastic are regularly electroplated with sulfamate nckel on top of DuPont's silver paint.

Robert H Probert
Robert H Probert Technical Services
Garner, North Carolina
---
Q. My club is looking for a conductive paint that would cover a 6' x 60' area and conduct about 10 volts. The area painted is used to determine off target hits and is regulation in fencing. The material it's made out of isn't. We are hoping to find a paint we can add anti skid to.
Any help you can give us would be greatly appreciated.
Thanks,
Dan Thole
fencing club - Cape Coral, Florida
---
2006
Q. Hello All,

Can anyone give me a little insight on the following...

I am looking for a conductive paint that would protect A500 steel from environmental oxidation yet still provide a sufficient conductive electrical path. The application is a 10 ft. X 8 ft. X 4 ft. enclosure with a structure of primarily 3in square frame members. I need the portions where the removable maintenance panels are fastened to the frame to be conductive for the EMI gasket can effectively shield any EMI leakage, but I also need corrosion resistance because the enclosure is going on a ship.

It would be really nice to be able to just paint the small portions that I need conductivity with some sort of paint, but I am worried about how well a conductive paint can protect a corrosive material like A500 type steel. Anyone have experience with an application similar to this?

My worst case fall back option is to weld some stainless steel strips to the portions of the A500 steel which I need to keep exposed and conductive, but I would like to stay away of this option.

Thanks for taking time to read this...
Kris LaBar
defense - San Diego, California, USA
---
2006
A. There is a tape that you can use that has a metal base that is made for applications like this. It's called Chromerics and you apply it to the area you want to stay conductive. Apply it, paint over it and then remove the protective strip to re-expose the conductive side. This is what you would apply the EMI gasket too.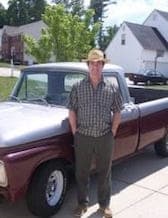 Sheldon Taylor
supply chain electronics
Wake Forest, North Carolina


If you have a question in mind which seems off topic, please Search the Site