topic 9463
Polishing Aluminum Aircraft Inlet
2001
I am not trying to polish an aluminum car part but a 6 foot in diameter aircraft engine inlet. I have 3 to do and removing it is really not an option. It is very badly corroded or tarnished. I have done about a 3 foot section and it came out very nice but was VERY time consuming taking me over 4 hours. I used a jeweler's rouge [linked by editor to product info at Amazon] and a power buffer. Is there any quicker way?
David J Coakley
- McGuire AFB, New Jersey
---
2001
Dave,
I suggest you look at non-woven abrasive wheels. These abrasive remove a lot of material in a relatively short period of time and leave an excellent surface finish. If this finish is not acceptable, then you can rework with your current process in a lot less time.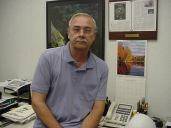 AF Kenton
Hatboro, Pennsylvania
---
February 1, 2010
Be careful that you comply with FAA guidelines. FAA maintenance. bible (AC 43.13-1B google it) prohibits using iron oxide sandpaper (and I would presume iron oxide polishing materials) on aircraft aluminum to prevent contamination of the alloy and degradation of design properties such as corrosion resistance and strength.

This should also be a cautionary bit on using steel wool to prep aluminum for polishing...
Terry Frazier
- Las Vegas, Nevada


If you have a question in mind which seems off topic, please Search the Site