topic 9440
Anodising tank design
2001
We have a need to produce VERY high quality anodising finish to components for the world audio market. We cannot buy consistent high quality from our local contract suppliers without an extremely high reject level and so we are about to embark on setting up our own small anodising plant. It will be used only for our own work (about 1000sq. meters of surface finishing per annum that's all).
I have been able to find a lot of good literature and local specialist anodisers (like aircraft engineers) have been very helpful setting me on the right track but I have a couple of questions I can't find answers to.
First is there a preferred distance from the cathodes to the work, and are there any guidelines about distances between parts on the rig?
Second is there a preferred relationship between the area to be anodised and the surface area of the cathodes?
Brian Willoughby
- New Zealand
---
2001
Brian,
I prefer to have my work at least 6", if not more, from the cathode. You want a approximate 3 (anode, or work)to 1 (cathode) ratio. Ideally, 6063 aluminum works best for your cathode material. You might want to design your cathodes so they may be easily removed from the tank, especially if your tank is going to be sitting idle for long periods of time (that way you aren't dissolving unnecessary aluminum in your anodizing bath). I will get as many parts on a rack as possible, and as long as the solution agitation is good, and you aren't putting more square feet (or meters, as the case may be)than the current carrying capacity of your rack, you should have no problems.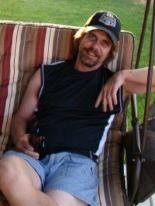 Marc Green
anodizer - Idaho


If you have a question in mind which seems off topic, please Search the Site