topic 9397
Electropolishing of titanium and 316L
(2001)
I am still looking for a description of an electropolishing solution that will electropolish titanium and stainless steel(316L). If anyone can tell me exactly what the solution consists of, I would be greatly appreciative as I have been looking for this information for an extremely long time. My guess is that the conventional sulfuric acid + hydrofluoric acid would work sufficiently enough, but I am looking for the "high sludging" mix that is also permanent(never thrown away). If anyone can shed some light on this for me I will be totally surprised.
Thanks in advance!
Jeff Swayze
- Kelowna, B.C., Canada
---
(2001)
Jeff,
Such information does exist, but this is proprietary know-how. Contact Dan Weaver at Global Stainless in GA.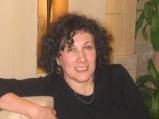 Anna Berkovich
Russamer Labs
Pittsburgh, Pennsylvania


This public forum has 60,000 threads. If you have a question in mind which seems off topic to this thread, you might prefer to Search the Site