topic 9350
Cyanide testing in fish
(2001)
I would like to know if it is possible to use the HACH DR2010 spectrophotometer to test for the presence of low levels of cyanide (sodium cyanide) in seawater containing fish. Additionally, is there a possibility of using the same device to test fish tissue for the same chemical?
Jeff Archer
Ocean Adventure Subic Bay - Philippines
---
First of two simultaneous responses -- (2001)
Oh my...PLEASE.....not another "Dead Fish Saga"!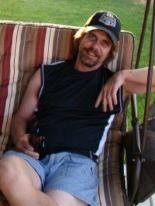 Marc Green
anodizer - Idaho
---
Second of two simultaneous responses -- (2001)
First, do you intend to examine seawater-containing fish, or seawater that contains fish?
Secondly, about the available spectrophotometric methods: There are at least two methods, quoted in Aubrey Knowles' "Colorimetric Analysis of Metal Finishing & Metal Working Solutions & Effluents" (1999) with sensitivity given in the range of 5-60 and 1-20 ppb, respectively, though I suspect that for the lower end of the range you'll need to use a cell with a long light pathlength (e.g. 10 cm)- check to see if your HACH can accommodate such cells. Essentially, both methods involve oxidation of HCN to cyanogen chloride which is then reacted with methylphenylpyrazolone, bispyrazolone and pyridine in the first case, barbituric acid and pyridine in the second case. Both complexes absorb in the visible (580 and 620 nm resp.) so any working spectrophotometer should do for the higher part of the specified concentration ranges.
Note though that if part of the cyanide is present as metal complexes (which is likely) then a decomposition-distillation-absorption procedure becomes necessary for the separation of cyanide, and it is very tedious.
Emanuel I. Cooper
IBM - Yorktown Heights, NY, U.S.A.
---
(2007)
Check out micro dist by lachet instruments you also have to color develop with pyr-barbturic acid.
robert benik
- kansas city, Missouri, USA
---
January 3, 2008
The problem with the question is that it does not consider how one gets cyanide that is bound in fish tissues into solution. The International Marinelife Alliance used the methodology developed by the American Society of Testing and Materials that involves dissolving fish tissues in sulfuric acid, followed by reflux distillation to free the cyanide as hydrogen cyanide gas, then recaptures cyanide ion in sodium hydroxide. The cyanide ion can then be detected by an ion selective electrode or colorimetric methods.

Dr. Peter Rubec
International Marinelife Alliance
Dr. Peter J. Rubec
- Saint Petersburg, Florida, USA


This public forum has 60,000 threads. If you have a question in mind which seems off topic to this thread, you might prefer to Search the Site