topic 9311
Micro explosive air agitation in anodizing tank
(2001)
Has anyone tried using micro explosive air agitation in a production anodizing tank? What kind of results?
David A. Kraft
- Long Island City, New York
---
(2001)
Hi Dave,
I've never heard of it...but now my curiosity is sparked. Do you have any other info on this..ie, purpose/point, benefits/disadvantages?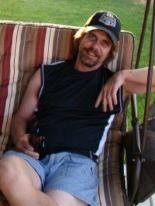 Marc Green
anodizer - Idaho
---
First of two simultaneous responses -- (2001)
I think I have heard the term micro-explosive agitation in connection with ultrasonic cleaning. It was related to certain agitation frequencies that allow better scrubbing of parts.
Mandar Sunthankar
- Fort Collins, Colorado
---
Second of two simultaneous responses -- (2001)
Hi Dave! Hi also Marc!
Yes, that word MICRO EXPLOSIVE air agitation sure got me interested ... and Dave kindly told me that this emanated from AUTEL in Italy. A masterful use of the English language but not, however, precisely correct.
Please go the archives and have a gander at # 7718 (porous plastic pipe). This will explain Autel's modus operandi.
On looking at Autel's descriptive data, this is, it appears, the same as RCA Victor design where, the chemist of their R & D lab actually had TV 'windows' in the plating tank to see the action of the air bubbles. But these bubbles were in such huge quantities because of their extremely small size that they literally 'plated up' the glass view plate. The chemist seemed to be quite impressed.
To try to partially answer Marc's question, this design means that the reaction time of the 'air' or gas through a liquid is vastly improved in the same way that when making (powder) explosives or fireworks, l0 or 5 micron (better!) powder reacts so very quickly ... but if the granules were regular bubble size, all you'd get would be a fizz instead of a flash. Maybe that's WHY they called it a Micro EXPLOSIVE !
Cheers !
Freeman Newton
White Rock, British Columbia, Canada
(It is our sad duty to
advise that Freeman passed away
April 21, 2012. R.I.P. old friend).
---
(2001)
Thank you for the explanation, Freeman...but hmmmmm..I'm still not sure of what the advantages of this would be. The whole point of agitation in anodizing is solution movement to prevent overheating of the parts..and if one can accomplish this by "drilling holes in PVC" then why would one want the "micro explosions"?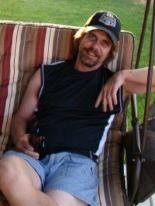 Marc Green
anodizer - Idaho
---
(2001)
Hi Marc,
You are probably right about cooling agitation for anodizing but surely there must be other applications for the macro-bubble (micro explosion) design. Why else then would that Italian Company promote it?
The advantage of that system was be a super fast transfer of air (i.e., oxygen?) into a solution. Cooling effect would be somewhat better due to the enormous surface area of the mini bubbles..
You would have a better idea of applications in the plating business than I. Anyhow it was the RCA chemist who wanted an ultra fast transfer... and succeeded.
I think I used linen & had it sewn into sleeves of the right diameter and used hose clamps to hold it down on the spacers. Terylene or Dacron would chemically be better but you'd probably need a few more psi to make it 'balloon' out due to its closer weave.
Freeman Newton
White Rock, British Columbia, Canada


This public forum has 60,000 threads. If you have a question in mind which seems off topic to this thread, you might prefer to Search the Site