Live! From beautiful Pine Beach New Jersey: Welcome to the world's most popular metal finishing website
topic 9247
High Sulphur Nickel Strike
A discussion started in 2001 but continuing through 2018
2001
Q. Is high-sulphur nickel strike worth it? We are considering adding a high-sulphur nickel strike to our duplex nickel process. Based on information I have gathered, the strike is more cathodic to the semi and the bright and would be sacrificial. The millivolt potential difference between the bright and strike is supposed to be 15-30 millivolts. We also have a "dull" nickel in our plating line that currently performs the same way electrochemically.(approx. 30 millivolts cathodic to the bright).
The question I have is: Is there an additional advantage of the strike that would increase corrosion resistance over the dull nickel? Is the strike's only benefit it's electrochemical potential difference? Is there anyone out there who has done any experimentation in this area?
John J Bereza
- Grand Rapids, Michigan, USA
---
2001
A. The third layer is supposed to improve corrosion protection. Review the literature for research performed on this subject. If the 3-layer system is called out on your specification, then it is worth it, for sure.
The AESF, I'm sure, has done some research on this.
Tom Pullizzi
Falls Township, Pennsylvania
---
2001
A. The Tri Nickel system offers superior corrosion resistance to a duplex nickel system.
There is plenty of info in a ASTM spec called ASTM B456 [link by ed. to spec at TechStreet] which is a good starting point that will set to rest a lot of doubts you expressed.
It is entirely possible to achieve 44 to 48 CASS hours using a properly plated Tri Nickel layer followed by the required thickness of chrome. The Japanese Bikes are living examples.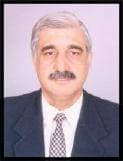 Asif Nurie
- New Delhi, India

With deep regret we
sadly advise that
Asif passed away
on Jan 24, 2016
---
2001
A. I do hope you are going to add the high Sulphur between the sulphur free and bright layer as the intermediate layer? Aren't you talking about conventional Tri Nickel ?
Khozem Vahaanwala
Saify Ind
Bangalore, Karnataka, India
---
---
Why does sulphur increase the electro-potential in bright nickel?
November 22, 2018
Q. Why does sulphur increase the electro-potential in bright nickel?
Nick Holmes
Employee - Stoke-on-trent, UK


If you have a question in mind which seems off topic, please Search the Site